Faculty

|

Current Students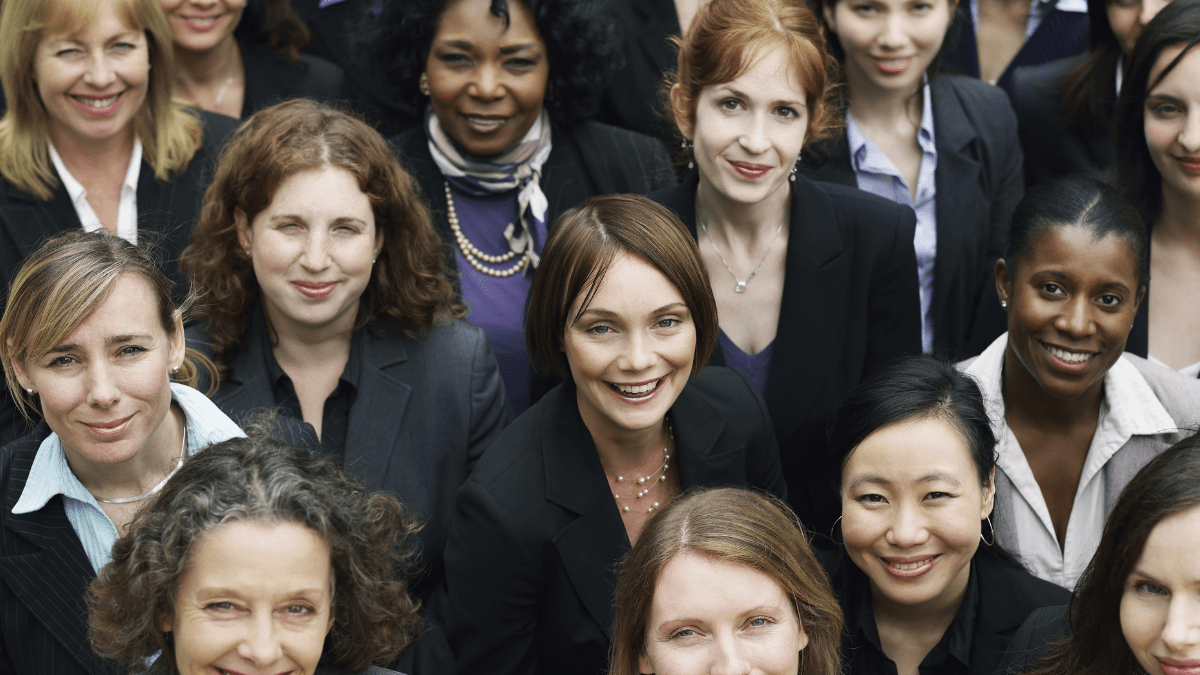 Fewer women than men tend to select careers in business, but they are making inroads. Women in management, business and financial operations had higher salaries than female workers in any other major occupation category in 2020, according to new data from a U.S. Bureau of Labor Statistics report.
Business schools can play a powerful role in encouraging women to pursue business careers, in exposing them to strong role models, and in opening opportunities to network with business professionals.       
Currently, more than 13,000 women are enrolled in an associate, bachelor's, master's, certificate or doctorate program within the University of Maryland Global Campus (UMGC) School of Business. Businesses are booming, and empowering women are working their way to the top.
UMGC faculty in business education said women in business are increasing in visibility. To round out Women's History Month celebrating women's achievements, faculty discussed ways to advance women pursuing business degrees.
Anna Seferian, PhD, acting dean of the School of Business, says UMGC provides role models for women pursuing degrees.
"The role of business education is not limited to developing business acumen and hard skills in management, finance, marketing and other related areas. Business education motivates and inspires people to reach for higher goals, to be a better version of themselves and, through that, to be a positive force in our society. 
"The role of women in business and society is more visible now than ever, a major driving force behind so many changes and achievements. As we [as a society] continue to learn to be more inclusive and diverse, we [in the UMGC School of Business] serve as role models in our student's educational journey. We motivate and inspire our students, just as our students motivate and inspire our faculty. It's a rewarding experience."
Freda Powell-Bell, PhD, director of the human resources program and collegiate professor, encourages her students' success.
"As a professor I try to do three things to motivate my students, especially women, to stay the course and complete their business degrees. First, I try to share stories and examples of successful business professionals in the workforce and in the world as part of our online or hybrid classroom discussions. 
"Secondly, I share information with my students through classroom announcements about upcoming events, presentations, speakers, conferences and summits, such as the SHRM [Society for Human Resource Management] Diversity, Equity, and Inclusion Conference or Women Spanning the Globe Conference, so that they will be able to see talented women in the field and gain an opportunity to network with both professional women and men.
"And third, I share my own personal testimony with my students to be a living example of a successful business professional. I want them to understand the benefits of persevering and the rewards and challenges they will face. I want them to leave out of the class saying, 'if Professor Powell-Bell could do it, so can I!'"
Kathleen Sindell, director of the finance and economics department and director of the Certified Financial Planners (CFP) program, has multiple strategies to help students stay the course: 
"Provide clear instructions, use examples that students can identify with and maintain a steady online presence."  
Kathleen Sobieralski, director of the accounting department and a certified public accountant (CPA), gives students successful strategies for achieving their goals.
"Your resume is strengthened as you enter the name of the school and degree earned. On an employment application, you may be asked to list colleges and universities attended and to check the box 'Did you graduate?' Let's work to say 'yes.'
"Read job postings. What education and certifications do they seek? This assists you in creating your path to success. Certifications such as the CPA or others such as the Certified Management Accountant (CMA) or Certified Internal Auditor (CIA) opens doors. Begin by earning your first certification."  
Anthony Vrba, collegiate professor of management foundations, and nonprofit and association management, says engaging learners is a big part of teaching.
"The course MGMT 630 is one of the first classes that management students enroll in, and it is crucial that they have an engaging learning experience and know that they can complete an advanced degree. 
"Having an engaging environment can help students stay motivated, increase self-esteem, and continue in their programs. Part of that is a focus on having a variety of learning experiences incorporating videos, tables, reports and other assignments as would be experienced in the work environment. Having a variety of resources is also important, such as lectures, readings from practitioners, and scholarly sources and videos. Videos can include talks, lectures, or feedback video.  
"Sharing experiences is the best way I find to connect with students, especially to show how concepts learned in the course can be used in their jobs. Being a retired U.S. Navy Master Chief Petty Officer, I have had many experiences that I share.
"Relationship-building is one concept that is very important in business and covered in our courses. I was the only female manager in the eight-state recruiting area, and I had to work hard to build relationships with others and be able to keep up with communications and strategies that were going on within the organization. At that time, I would have to go to the smoking area to get things done. That is where the men made decisions on policy and strategy, which was important for me to know. 
"Meeting people in their areas can help build relationships. These … can include connecting with people at conferences, in the lunchroom, even at the turkey trot. You never know when you can expand your network to improve your future."  
Female students enrolled in UMGC business degree programs also shared their thoughts in honor of Women's History Month.  
Ivory Cooper, a graduate student in management, information systems and services and the former president of the SHRM Student Council, underscores the opportunities the School of Business has given her.
"UMGC has an assortment of opportunities and is inclusive in its approach to learning and teaching. (…) From its robust career support services, various volunteering initiatives, and club activities, at no point have I felt my ideas being dismissed or was I discouraged from going into a field that many women are not represented in, like management and information systems. 
"My teachers have always gone the extra mile to ensure I trust the university but, also, myself, and [I] feel confident when I step out into the world," Cooper said.
A master's degree candidate in criminal justice management since October 2021, Lakerera Little says a UMGC degree will allow her to rise in her career field.
 "I wanted to move up in my current job role as a family law clerk. Hopefully, after graduation, I am able to manage my own team."