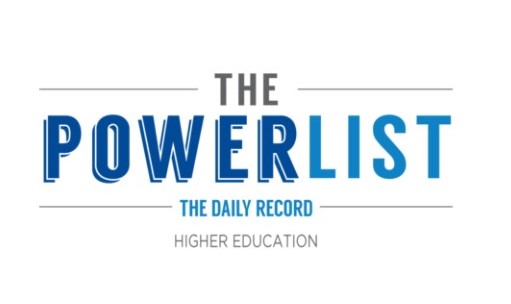 Maryland's influential newspaper for business, legal and government leaders has published its Power 30 Higher Education List for the second consecutive year, and once again UMGC President Gregory W. Fowler is among those in this prestigious group. 
"Maryland has justly earned a reputation as home to some of the finest institutions of higher education in the nation," The Daily Record said in announcing its list. "The men and women who make up our second annual Power 30 Higher Education List are among the reasons why. They are presidents and other senior administrators leading their colleges and universities, policymakers charting a course for the future, advocates striving to improve access and equity and faculty members on the cutting edge of research and the liberal arts."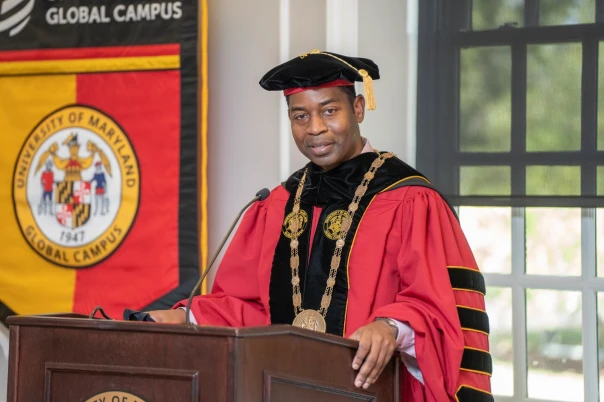 Fowler is a nationally recognized scholar and leader in developing innovative learning models and experiences for adult and nontraditional populations, as well as a highly sought-after speaker at national and international conferences. 
He began his tenure as president of UMGC in January 2021, and has led several major initiatives, including the implementation of a success coach model that provides each student with consistent support throughout their academic career at UMGC, that have built on the university's deep history of innovation in serving adults in the workforce and in the military in Maryland and around the world. 
Fowler's commitment to meeting students where they are and providing quality academic programs, as well as wrap-around services from admission to graduation and beyond, is transforming the university at a time of revolutionary change in higher education and the devastating economic impact of the global coronavirus pandemic on all levels of education. 
In the newspaper's Power 30 Higher Ed profile of Fowler, he was asked to identify the most important thing he does in his job. His response: "Create an environment where our team members can remove barriers and create pathways for students to succeed who have not always had access to opportunity—which in turn can transform lives, communities, and our world."  
Fowler was also asked if he had a significant mentor in his life, and what he learned from that person. Fowler said it wasn't a single person. "My family as a whole has taught me to endure, accepting success and failure with grace and humility," he said.
This list was chosen by the newspaper's editorial team, who also reached out to readers and others for input and perspective. According to the newspaper, they "explored how these leaders view the higher education landscape, how it now exists and what it may look like in the future. And we've tried to provide a glimpse into the kind of people they are, what drives them to excel, to serve, to teach."