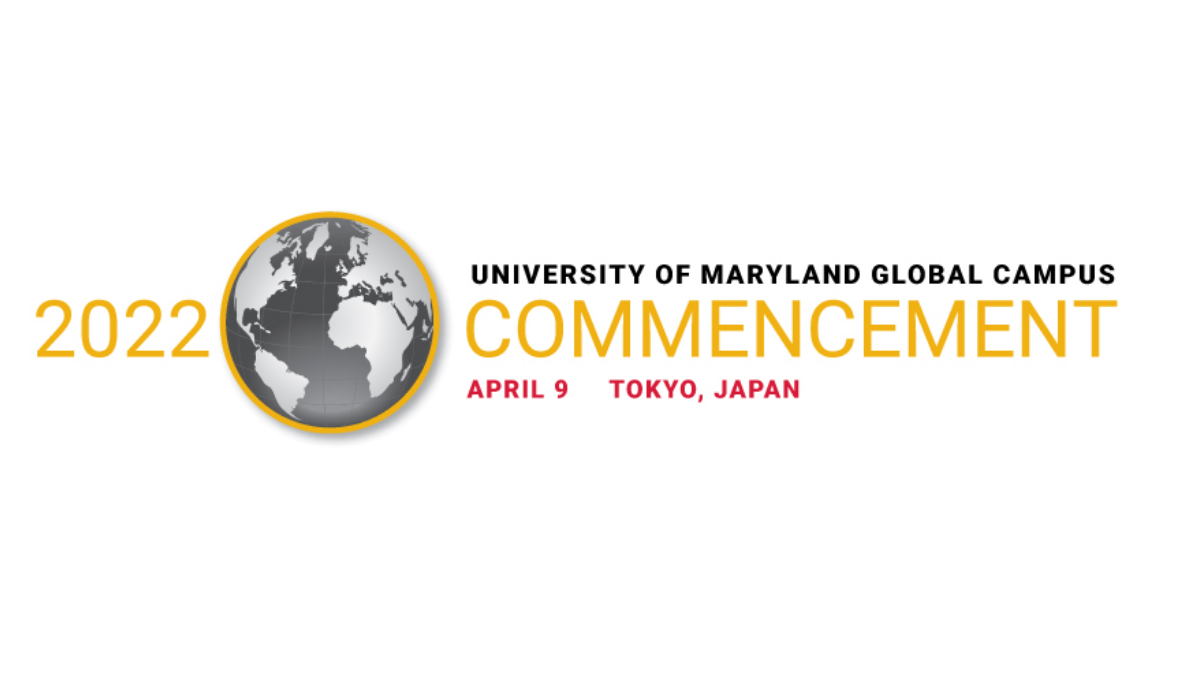 University of Maryland Global Campus (UMGC) will hold its Japan commencement ceremony for more than 112 graduates at the New Sanno Hotel in Tokyo, on Saturday, April 9. Doors open at 12:30 p.m. and the ceremony is scheduled to begin at 1 p.m.
The ceremony includes a keynote address by Bruce Corsino, Psy.D. (COL, U.S. Army Retired), president of Bioethics, Inc. Dr. Corsino has served as a member and/or chairperson of hospital ethics and human subject research committees, as well as a contributor to federal and state health ethics policies. His work has been presented on television, public radio and in publications such as the Journal of Clinical Ethics, Harvard Magazine, U.S. Medicine, and the Washington Post. He has spoken at health, educational and business institutions worldwide to include the United Nations and European Commission.
James B. Cronin, vice president and director of UMGC's Asia Division, will preside over the ceremony. The ceremony will include the presentation of the Stanley J. Drazek Teaching Excellence Award to Professor Cynthia McGinnis. Prof. McGinnis has been with UMGC for three years and teaches mathematics.
In addition to the ceremony, a post-commencement reception will be held at the same location, beginning about 4 p.m.
For more information about the UMGC commencement ceremony in Tokyo, please see our UMGC Asia Commencement Page.