Network Schools Support USCYBERCOM in Promoting Cybersecurity Workforce Growth and Collaborate on Research and Analytics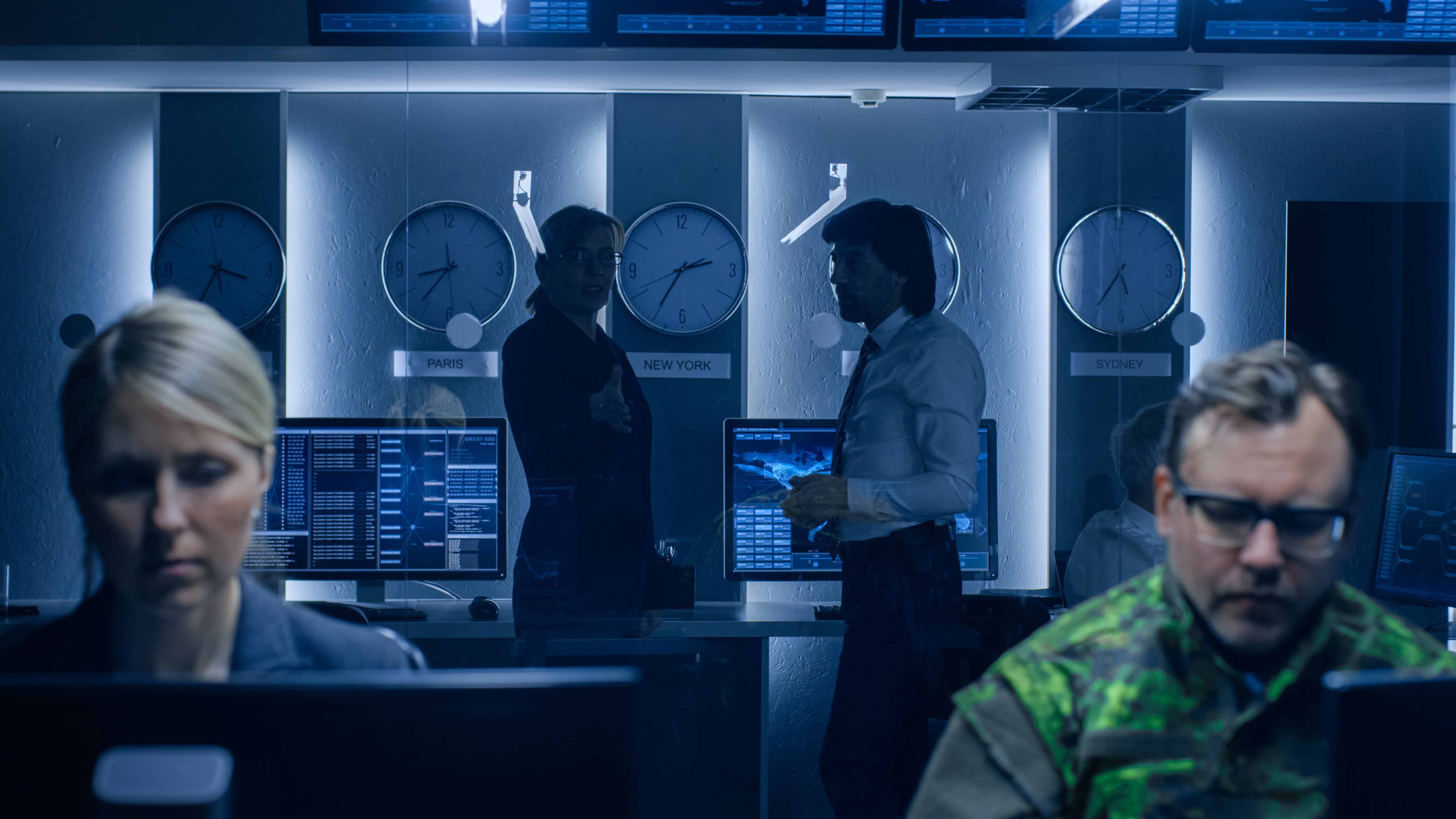 Adelphi, MD (April 25, 2022) — The U.S. Cyber Command (USCYBERCOM) has selected University of Maryland Global Campus (UMGC) to join its Academic Engagement Network (AEN), a select partnership of more than 80 colleges and universities throughout the United States tasked with supporting the USCYBERCOM mission of promoting cybersecurity workforce growth and collaborating on research and analytics.
"The selection of UMGC as an inaugural member of the USCYBERCOM Academic Engagement Network aligns with our goal of preparing a more diverse, robust and qualified pool of cyber professionals for today's workforce," said Douglas Harrison, vice president and dean of the School of Cybersecurity and Information Technology at UMGC. "With a proud heritage of offering award-winning, flexible academic programs and services for active-duty military service members, veterans, and families, we are particularly honored to help the USCYBERCOM strengthen the Department of Defense (DoD) cybersecurity capabilities."
UMGC is one of 84 civilian and military academic partner institutions forming the network. Other AEN partners include the U.S. Naval Academy, National Defense University, and the U.S. Army War College.
Along with the other AEN partners, UMGC will assist the DoD in fortifying its cybersecurity capabilities and expertise, and engage with USCYBERCOM in cyber-related applied research and analytics to provide insight into our adversaries' cyberspace activities and help USCYBERCOM identify key issues and responsibilities in national security and cyber operations.
About University of Maryland Global Campus
Celebrating its 75th anniversary in 2022, University of Maryland Global Campus is a world leader in innovative educational models with award-winning online programs in biotechnology, cybersecurity, data analytics, information technology, and other high-demand disciplines in today's increasingly technical, global workplace. With an enrollment of some 90,000 students, UMGC offers open access with a global footprint and a specific mission—to meet the learning needs of students whose responsibilities may include jobs, family, and military service. The university offers both undergraduate and graduate degrees and certificate programs, including doctoral programs. A pioneer in distance education since 1947, UMGC is harnessing the power of learning science and technology to deliver accessible high quality, low-cost higher education.