UMGC President Invited to Tour USS Ronald Reagan, Visit Naval Base Okinawa, Among Others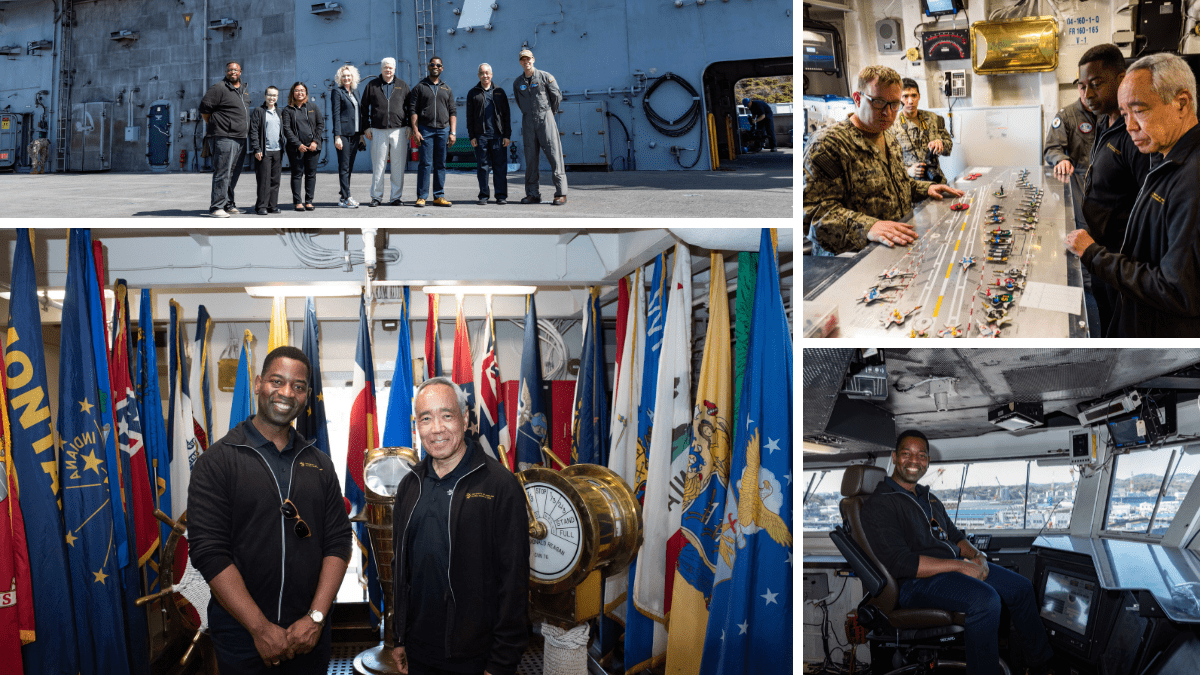 In Japan to take part in two commencement ceremonies, University of Maryland Global Campus President Gregory W. Fowler enjoyed a rare opportunity to visit Yokosuka Naval Base, meet with students and tour the USS Ronald Reagan, America's flagship forward-deployed supercarrier in the Navy's 7th Fleet. 
Fowler's presence at the April 9 graduation ceremony in Tokyo for 112 graduates, mostly active-duty military servicemembers, marked his first Asia trip as UMGC's president. He said he felt "privileged to have met and celebrated with our graduates in Japan," and he wished them successful post-graduation journeys. 
He visited the naval base on his way to Okinawa for an April 16 graduation ceremony at Kadena Air Base. 
 "It's incredible to see and learn about the military culture surrounding our overseas students, faculty and staff," Fowler posted on social media after the April 12 tour of the nuclear-powered ship.  
"I was blessed to spend some time with our students at Yokosuka as well as time on deck with some of the leadership and crew of the USS Ronald Reagan. Everyone was even more gracious and amazing than I expected and reminded me of of how important it is that we provide excellent service and opportunities to those who serve us so well," he said.
UMGC's presence in Asia dates back to 1956, when it first sent faculty to teach active-duty military students on bases in Japan and Korea. UMGC had already become the first university to offer classes overseas when it began teaching in Germany in 1949. 
The university's faculty were in the thick of the fighting during the Vietnam War, taught students on remote islands and provided education programs from Tokyo to Seoul, from Bangkok to Taipei, and to Woomera, a remote part of South Australia. 
UMGC now offers classes to military service personnel and their families at more than 180 locations in more than 20 countries. More than half of the university's students are active-duty military personnel, their families, members of the National Guard and veterans.