Making History at UMGC: Patricia Wallace and Her Role in Pioneering Online Learning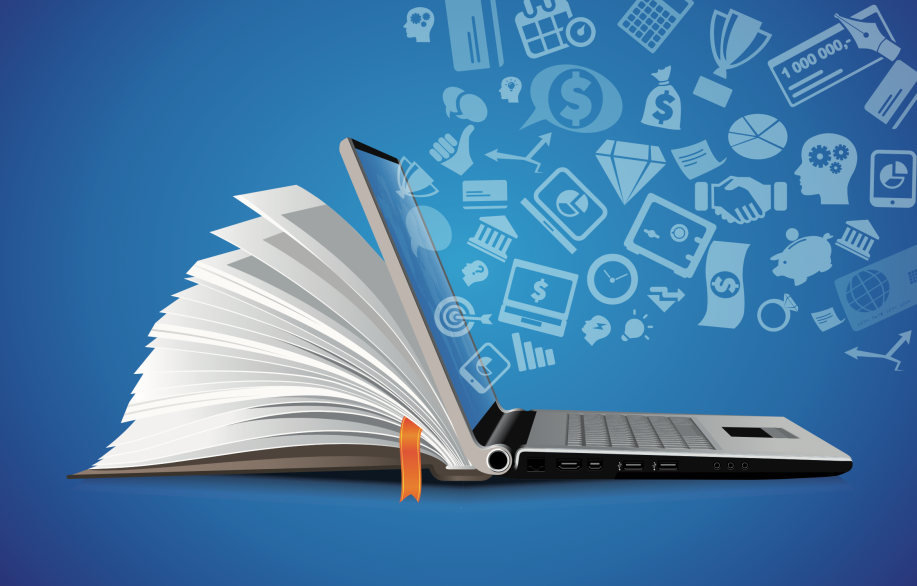 When schools and universities around the globe were quickly forced onto virtual teaching platforms by the COVID-19 outbreak, Patricia Wallace had one thought.
"I was thinking that this is going to be extremely difficult for most educators to do," said Wallace, a technology pioneer who led University of Maryland Global Campus (UMGC) into large-scale virtual learning nearly three decades ago.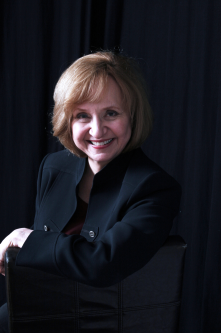 "If you're talking about a fifth-grade teacher who is used to being hands on in the classroom with 20 or more kids, it would have been difficult moving all those kids to online learning," Wallace continued. "At the university level, faculty at many institutions faced the same issues because they were not used to online teaching and a lot of their curricula was not designed for that."
Wallace knows what she is talking about. As chief information officer in the 1990s at what was then known as University of Maryland University College, she ignored skeptics and spearheaded a move to online education before that concept even had a name. Because of her team's foresight, UMGC seamlessly continued its courses in 2020 when the coronavirus pandemic shuttered classrooms around the world.
Wallace recalled the intensive work, faculty training, technology acquisition and experimentation that preceded UMGC's shift to virtual education in the 1990s. She said the desire to provide education to nontraditional students around the world, including in conflict zones, was the impetus.
"We knew our students needed pathways to education that didn't require them to get babysitters and commute all the time," she explained. "Another driver… is that we had students in remote places, like McMurdo Station in Antarctica, and a remote base had too few students to support more than a couple of faculty members. That meant only a small number of courses could be offered and the students couldn't pursue a degree."
The university constantly tested new distance learning options. In the 1970s, newspaper courses debuted in the European Division. Military newspaper Stars and Stripes carried reading assignments and faculty commentary; exams were administered in classrooms. In another approach, students earned credits through structured independent study. Participants did not attend classes but, rather, relied on tutors, television lectures, videotapes, texts and radio broadcasts. Then, in 1991, UMGC became the first university to offer a degree-completion program in which course materials were provided through cable and satellite television, boosted by telephone conferencing and voicemail. 
Those systems generally proved unwieldly, expensive or too hard to scale-up for a global student enrollment. A breakthrough came when students and faculty gained access to the internet.
"Some faculty in Europe and Asia started teaching via email and that was about the most successful," Wallace said. "That's how we started to think about how we were going to build this university online."
In teaching via email, professors sent assignments and received homework assignments through their email accounts. But unstable internet connections, limits on file sizes and weather interference were challenges, and the approach still fell short of UMGC's vision of a technology-based infrastructure capable of providing full-degree programs, students services, library resources and even financial aid information.
Wallace said the University of Illinois had been experimenting for many years with a computer-based instruction system called PLATO, short for Programmed Logic for Automated Teaching Operations. It required a mainframe computer and special terminals. UMGC had a few of the terminals but students still had to report to a university lab room to take a course. Nonetheless, Wallace said, "the concept was there, so we looked into how we could do something like that." 
By 1994, Wallace's team had developed a learning management system called Tycho that students could install on their personal computers. The students then dialed into modems and logged in to see their course materials, interact with discussion forums, form study groups and contact their professors and other students. It caught on so quickly that it became difficult to keep up with enrollment.
"We had 54,000 percent growth over seven years," Wallace said. "That's even hard to imagine. Every semester, the classes filled up."
She said faculty training was an ongoing challenge, especially as technology shifted and advanced. Over time, students were migrated into more sophisticated technology platforms and programs. 
Wallace, who left the CIO position in 1999 but remains an adjunct professor at UMGC, acknowledged that women in tech leadership positions might not have been common in the 1990s, but she said the university's inclusive culture made it feel normal.
"I reported to a woman vice president. I had six units reporting to me and three of them were headed by women," she said. "UMGC is a fairly egalitarian place. We didn't have the same types of struggles that emerged in other organizations."
Although Wallace carved out a career in technology, that's not where she started. She earned her Ph.D. in psychology at the University of Texas at Austin, and in 1975, while on sabbatical from a tenured position as an associate professor of psychology at Clarion University of Pennsylvania, she taught as a short-term UMGC faculty member in South Korea and Japan. She left Clarion and returned to UMGC as a faculty member in 1980 when her husband, Julian Jones, was named director of the university's Asian Division, based in Tokyo.
Soon after, Wallace added a master's degree in computer systems management from UMGC to her resume and began to work in technology. Eventually, she was named head of IT for the Asian Division and then was elevated to CIO for overall university operations.
"At the time, there was certainly a lot of movement to attract more women to technology jobs," she said. "In Asia, most of the people who worked for me were women."  
Wallace said her pairing of psychology and technology may sound unusual, but the two disciplines go hand in hand.
"After all, we're humans. We're interacting with technology and with the humans on the other end of it," she said. 
Wallace explored that interaction, examining how being online can change people's behavior, in her book "The Psychology of the Internet," published by Cambridge University Press in 1999. A revised and updated version of the book came out in 2016.
She is also the author of other books, including "The Internet in the Workplace" published in 2004.
Wallace credits UMGC for giving her the leeway to experiment. Her work helped open access to a university degree to generations of nontraditional students.
"The university took a lot of risks in many different areas," Wallace said. "I'm quite proud of what we were able to accomplish on the technology side and the academic side."