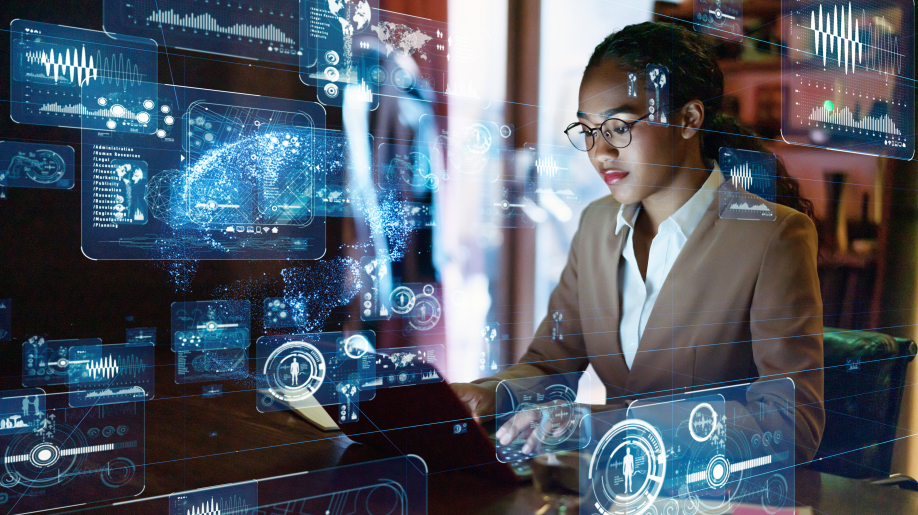 University of Maryland Global Campus (UMGC) this year began enrolling students in its new Bachelor of Science in Data Science program. Offered through the School of Cybersecurity and Information Technology, the program is designed to meet the growing need for skilled data science professionals who can transform data into actionable insight.  
We caught up with Elena Gortcheva, UMGC professor and director of the data analytics program, for her thoughts about the field, the new program, and the future of data science.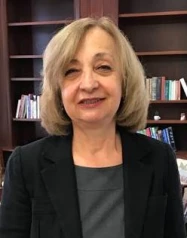 Data science is in the news almost every day. What is it and how is it used in business decisions?  

We live in a data-driven society, flooded with data. Data science comes to the rescue by making sense of data. It provides expertise in how to manage and manipulate data; create data visualizations; build predictive models using different machine learning techniques, applying artificial intelligence and natural language processing techniques to get insights from free text, images and videos data; and make strategic data-driven recommendations to influence business outcomes.  

Large companies use data science in their everyday business. For example, Apple uses data to develop new products to meet their customers' needs. Data science helps Amazon deliver the right products at the right time. And pharmaceutical companies like Pfizer use data science to develop new drugs and vaccines in a timely fashion. Data science helps local governments build smart cities to improve quality of life, and it helps streaming companies like Netflix build new products based on customer preferences.  

What types of jobs does the B.S. in Data Science prepare students for?  

Data scientist is one of the most in-demand careers. Job demand exceeds supply by 50 percent and the shortage of skilled professionals is expanding. For the third year in a row, Glassdoor places data scientist in the top spot of the 50 best jobs in America in terms of salary, job satisfaction, and openings.  

Potential careers, among others, include data scientist, data analyst, business analyst, machine learning engineer, AI application developer, and cognitive analyst. Professionals in data science are essential in any organization, from federal and local government to private companies in just about any sector—finance, insurance, health care, social assistance, transportation, manufacturing, education, entertainment, food services, you name it. 

What if I'm coming from a non-technical background? Can I succeed in the UMGC bachelor's degree program in data science?

Candidates from different backgrounds are well-suited for the program. Knowledge and experience in other fields, such as accounting, finance, health care, environment or industry are extremely important and useful in data science. The skills you've obtained from your work experience will supplement your newly acquired knowledge and skills in data science.  

You also are in the right place if you have no previous experience. You will learn about application fields through data used for course projects.  

The main prerequisite is that you love finding solutions to business and social problems and that you are willing to dedicate time to learn and to be an active, non-stop learner. This field provides the opportunity to work at the cutting edge of technology and its applications in any field or industry.  

How does the UMGC program differ from other similar programs?
There are several ways in which we believe we rise above other programs.



We offer a skill-based curricula, designed on what emerged as the workforce needs of the industry. Additionally, we focus on application—the ability to do—as employers are looking for employees with hands on experience who are prepared to meet the challenges of today and tomorrow.  
Our program is multidisciplinary, involving both technical and managerial skills. This program is unique in preparing students with business, data analytics and computational competencies. The graduate will dominate the business operations of an organization and the information technology requirements necessary to ensure its viability and competency. The program culminates with capstone projects addressing real life problems from industry sponsors. 

Our program is cost effective. There are no additional fees for textbooks and software. Free access to all advanced data science software is made available in the cloud. 
All faculty have strong industry credentials in the field. Most of them are practitioners, with ample expertise in the field of data science and analytics, who bring their current relevant expertise to the classroom. 

 

What are the emerging trends in data science? What does the future hold?
Data science is impacting almost any industry. From the arts to science and healthcare, very soon data science, through machine learning (ML) and artificial intelligence (AI), will be at the center of every major technological system in the world. For example, during the pandemic ML/AI helped accelerate the development of the Covid 19 vaccine by using powerful deep learning algorithms to predict protein folding. In the future, data science will permeate every aspect of health care, from providing clinical decision support for disease diagnosis and patient care delivery to developing new and more effective drugs and vaccine. We also will see data science play a significant role in helping the blind through the ability of ML to leverage sensors in smartphones as well as Bluetooth radio waves to determine the location and provide detailed information that the visually impaired need to explore the real world.