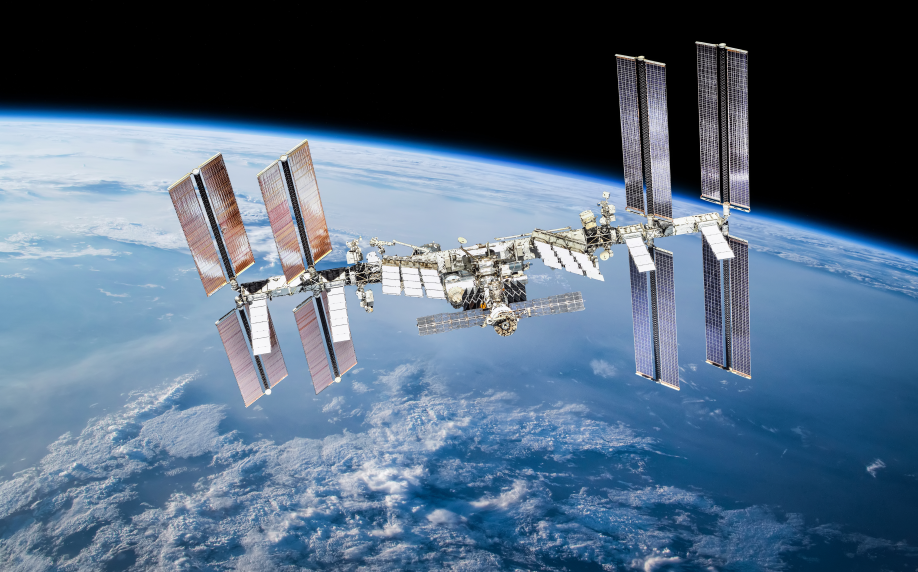 Growing up on a farm near the Coca-Cola Space Science Center in Columbus, Georgia, Rachel Jones always looked forward to Astronomy Night. That's when she could gather with other stargazers. It was then, pondering the unknown, that she fell in love with outer space.
"It's pretty normal for kids to go through a space phase," she said. "For me that phase never stopped."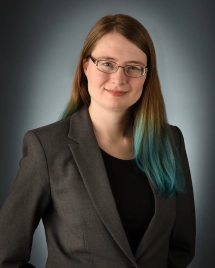 Fast forward to Dec. 10, 2021, when Jones officially introduced her space dream to a new generation. On that date, she culminated a year-long project by helping 10 students at Savannah River Academy in Georgia talk to an astronaut on the International Space Station using the ARISS (Amateur Radio on the International Space Station) Program. Over 200 people attended the event, and Jones's coordination with the local community enabled 2,000 others to live stream the conversation.
The project had begun two years earlier with Jones reaching out to schools, completing an application, designing a curriculum, teaching students and, ultimately, coordinating a large-scale event.
Jones knew early on that she wanted to pursue a career in outer space, but her path was circuitous. After a stint at a community college in Florida, she graduated from LaGrange College, not with a STEM-related degree, but as a political science major with a minor in graphic design. However, internships with NASA and former Sen. Bill Nelson, the second sitting member of Congress to travel into space and current NASA administrator, allowed her to keep her dream in sight.
After college, Jones worked as a graphic designer and then traveled to China to teach English. In China, she used Google to search for universities that offered programs about outer space and discovered the International Space University near Strasbourg, France. She was accepted into its Master of Space Studies (MSS) program, keeping her space dream alive.
It was during her graduate program that Jones had an "aha" moment. Through a thesis project that involved security breaches of space assets, she discovered a love for cybersecurity and realized she could combine this with her passion for space.
"I focused on the cybersecurity of what's called a 'ground station,'" she said. "I never knew before where I'd fit in with outer space, but I knew I loved it, and so this was the moment I realized this was my niche."
After several job searches, Jones discovered that her newfound interest in cybersecurity was not enough to get a job in the field, especially without a degree or certifications. Eventually, she landed a civilian position with the U.S. Air Force in Washington, D.C. After three years, she transferred to San Antonio. There, she worked toward a second master's degree—in intelligence, focusing on cyber. She was fortunate to join a cybersecurity group, and within that group even more fortunate to meet her future husband.
After her husband transferred from the Air Force to the Army, the couple relocated to Fort Gordon in Augusta, Georgia. During the onset of the COVID-19 pandemic, Jones embarked on her fourth degree, the one that would move her closer to her career goal. She expects to complete that Bachelor of Science in Cybersecurity from UMGC this spring.
"I know this will help me prepare the certifications I need to advance my career," she said.
If that's not enough, Jones is also working toward a Ph.D. in aerospace sciences from the University of North Dakota. She expects a cybersecurity degree combined with an aerospace sciences degree will establish her as an expert in cybersecurity of space assets.
The degrees will help her fulfill her dream, but it was the ARISS project with students at Savannah River Academy that brought home for her the importance of fostering a love of science at a young age.
"I really didn't have the mentorship to recognize what I wanted to do earlier in life," she said, "so I want to make sure I provide that to others."