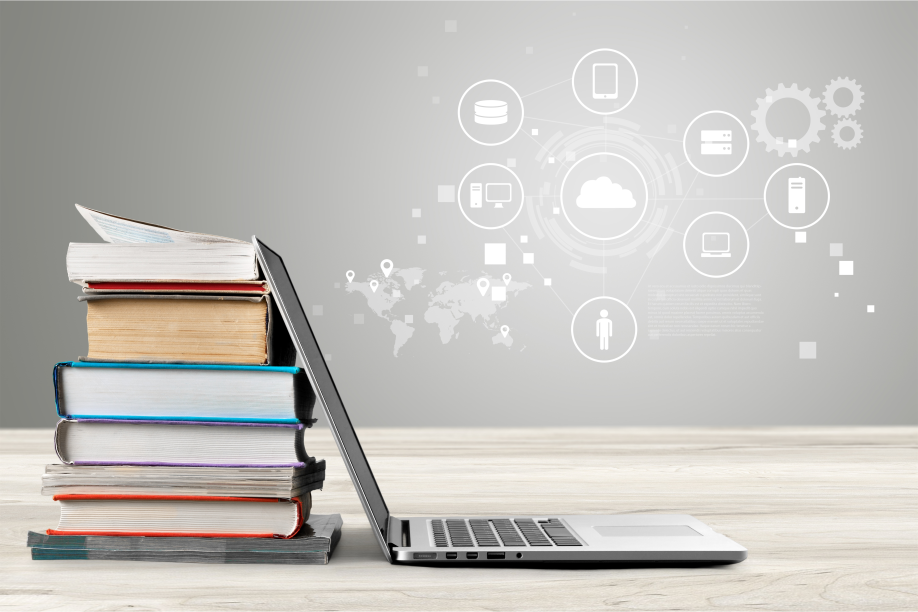 When 75-year-old Bruce Taylor decided to complete his bachelor's degree in humanities at University of Maryland Global Campus (UMGC) three years ago, he never pictured going straight into another degree program. Nonetheless, three weeks post-graduation he was pursuing a master's degree in educational technology. 
Taylor completed his service in the Navy in 1972 and went on to graduate from the Royal Academy of Dramatic Art in London with a stage management diploma. He spent most of his career in opera, dance and theater, eventually finding his passion by sharing with others just how important it was to combine the arts with K-12 education, especially in the age of Common Core, the state grade-level standards instituted in 2010.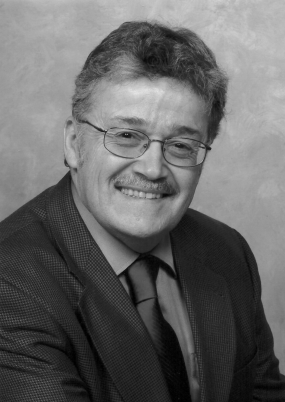 Taylor held workshops for school districts all over the country, teaching them how to integrate arts into reading and writing within Common Core. Once the workshops were completed, he embarked on his next adventure: to complete his college degree.
"I thought if I want to [continue] working with teachers and kids, why don't I try the humanities, where there are several domains of learning in that. I already know the music and art part," Taylor said.
As a young adult in Alaska, Taylor had completed a few years of college but had no idea what he wanted to do. He decided to make a change in 1967 and join the Navy. He trained as a Navy Russian linguist at the Defense Language Institute in Monterey, California, and attended Security School in San Angelo, Texas. He was first stationed outside Istanbul, Turkey employed as an analyst, and his last stop in the Navy was Eielson Air Force Base in Fairbanks, Alaska.
In Turkey, Taylor's involvement with an amateur theater group persuaded him to go to drama school. During a tryout with Hugh Cruttwell, an influential English teacher of drama and principal at the Royal Academy of Dramatic Art (RADA), Taylor was encouraged to pursue the stage management program.
"At RADA, you did every job in stage management that you find in the theater. We did props, makeup, built sets, and crewed them. There was also some acting, lighting—we did it all with no books," Taylor said. "It was all practicum. I loved it and felt I could walk into a room and I would plugin, and I knew what to do."
Upon graduation from RADA, Taylor wrote 300 letters seeking employment at every theater, dance, and opera company he knew. He accepted a job with the Seattle Opera, where he spent five years.
"My biggest achievement there was [that] I was the production stage manager for the first full Ring Cycle ever done outside of Germany. Now everyone is doing Wagner's Ring Cycle," he said.
In Seattle, he became interested in education and started going to schools to conduct workshops. That experience helped him in the next step of his career: the Opera Company of Philadelphia as both the production manager and the education director.  
"A colleague I had worked with in Seattle became the director of education at the Metropolitan Opera Guild, so she hired me to do programs since I was so close by in Philadelphia," Taylor said. "I developed a project called Creating Original Opera, and the premise was you take a group of kids with a teacher and the kids create, compose, write, design, manage and perform their own original 30-minute musical theater piece."
"That became a very big deal. At one point, there were more than 400 schools all over the world in about a dozen countries and 30 states all creating an original opera program," he noted.
Meanwhile, Taylor published three books on arts and education: "The Arts Equation: Forging a Vital Link Between Performing Artists and Educators" in 1999, "Common Sense Arts Standards: How the Arts Can Thrive in an Era of Common Core" in 2013 and "Common Sense Common Core: Finding Common Ground of Clarity and Simplicity" in 2015.
Taylor moved from the Opera Company of Philadelphia to the Pennsylvania Opera Theater, and he completed his career in the professional performing arts at the Washington National Opera as director of education in the U.S. capital.
"One of the nice things about the arts, and [what] I try to do with kids in reading and writing, is to provide them a real ownership piece in what they're doing and why it should matter to them," Taylor said.
Since starting at UMGC, where the courses he took in Alaska were credited toward his degree, Taylor said it took him a year to get into the groove of remote classes. He now spends hours and hours on research.
"I don't know how a lot of the students at UMGC who are full-time parents or military personnel are able to do this because I make my own schedule and use my time anyway that I want," said Taylor. "I'm in awe of what these students are doing and the fact that UMGC gives them the chance. That's the biggest thing about UMGC. It gives people opportunity who want to engage in lifelong learning, which is awesome. "
Once Taylor graduated in December, he enrolled in UMGC's master's program in educational technology. He also began working on a paper titled "Reductionist Approach to English Language Arts." He plans to submit the paper to the Journal for Educational Research and Practice for publishing consideration.
"Bruce is an exceptional humanities student, hardworking, intellectually curious, with a broad range of life experiences to draw upon," said Steven Killings, PhD, program chair of humanities and philosophy at UMGC.