Work Took Precedence Over Mike Easley's Studies—for a Crucial Reason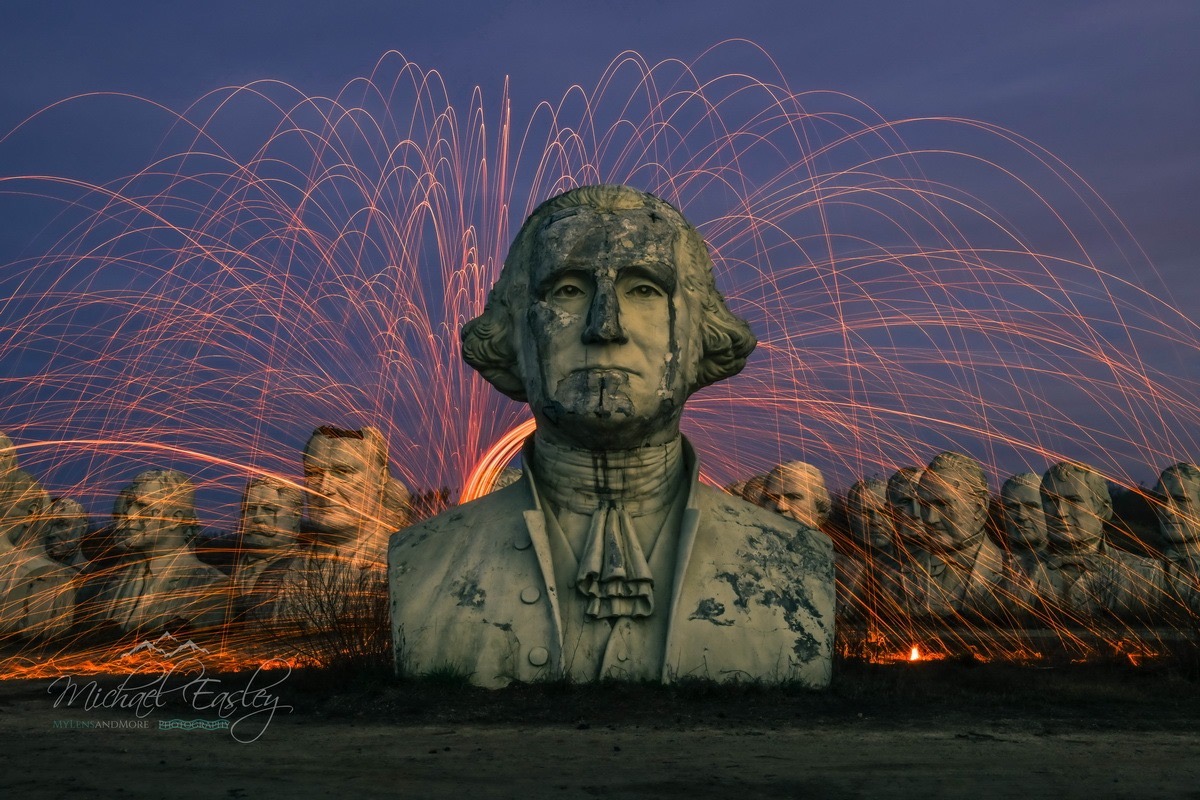 There's a year-long gap in Michael Easley's march toward a master's degree in project management from the University of Maryland Global Campus (UMGC). But he had a good reason for the time out.
As a project manager working for the Department of Veterans Affairs (VA), Easley was one of only a handful of individuals assigned to execute personal protective equipment (PPE) acquisitions at a national level during the height of the COVID-19 pandemic. The various types of PPE were necessary to meet the high demand throughout VA medical facilities to protect both caregivers and patients.
"We were executing $millions in PPE buys to support the effort," Easley said. "I was working a lot of overtime, and I couldn't keep it up with my studies. So, I took almost a full year off while supporting COVID requirements and picked it back up this past year."
In November, he finished all his degree requirements.
"Unfortunately, some people tried to take advantage of the high demand for PPE," he said. "Businesses who had no prior experience in medical supplies were trying to offer products, products offered at well above market rates, and in some cases, vendors tried to sell counterfeit products. We had to do a lot of market research to scrutinize vendors promising the moon. Would they be able to deliver as promised? Would the products be safe for veterans and care providers? Each product had to go through a clinical review before issuing contracts."
"Many of the things I learned about project acquisitions, quality management, and risk assessment came into play," he said. 
Easley said that what he learned from his UMGC professors in the graduate program became knowledge he immediately applied to his work, which aided in his selection as a deputy program manager.
He said that his degree program's last two capstone projects were highly beneficial. They allowed him to take all he had learned from his professors and from the Program Management Institute (PMI) to do a self-assessment of his own organization.
"What I learned, I could apply throughout my job," he said. "Those [capstones] were a critical part of tying up a master's degree."
Easley grew up in Macon, Illinois, a small town where everyone waved to each other because they all knew one another. Seeing few opportunities after graduating from high school, he enlisted in the U.S. Marine Corps in 1983, coming up through the enlisted ranks and serving ashore and deployed around the world. His work provided financial and logistical support for both garrison and deployed troops.
While serving in Okinawa, Japan, he retired in 2008 as a Chief Warrant Officer Four after 25 years of service. His wife Noriko was born in Okinawa, so he remained on the island and took a position as the logistics chief for the Department of Defense Education Activity (DoDEA) Okinawa School District. He was responsible for all logistical and facility support for the 13 DoDEA schools in Okinawa.
No one in Easley's family had gone to college, but he knew that he had to take college courses and complete degrees to get ahead in the military.
"The first thing you do is get your associate [degree]," he said. "That makes me a little bit more competitive than the next guy. Then you work on getting your bachelor's, and then that makes me a little bit more competitive."
He completed a bachelor's degree in management while still in the military, but he did not begin the UMGC master's program until returning to the United States in December 2016. In Northern Virginia, he ended up working for DoDEA at the Marine Corps Base Quantico School District, which ultimately led him to the VA as a project manager.
Easley is a published photographer with a passion for landscape and underwater photography.

He has traveled around the world with a group of underwater photographers. His last trip was in the Bahamas, photographing hammerhead sharks. He is an avid golfer and was proud to have completed the Marine Corps Marathon six times. His best time of 3hrs and 42 minutes was when he flew from Okinawa to Washington, D.C., and back to Okinawa, all within a five-day trip that included picking up his son in Illinois.
"I live by two simple rules," he said. "You do not have to be perfect, just do the right thing," and a motto that has continued to serve me well for over 30 years, "Not everything that is faced can be changed, but nothing can be changed until it's faced." If you follow these rules, you can move forward in life and make a positive change."