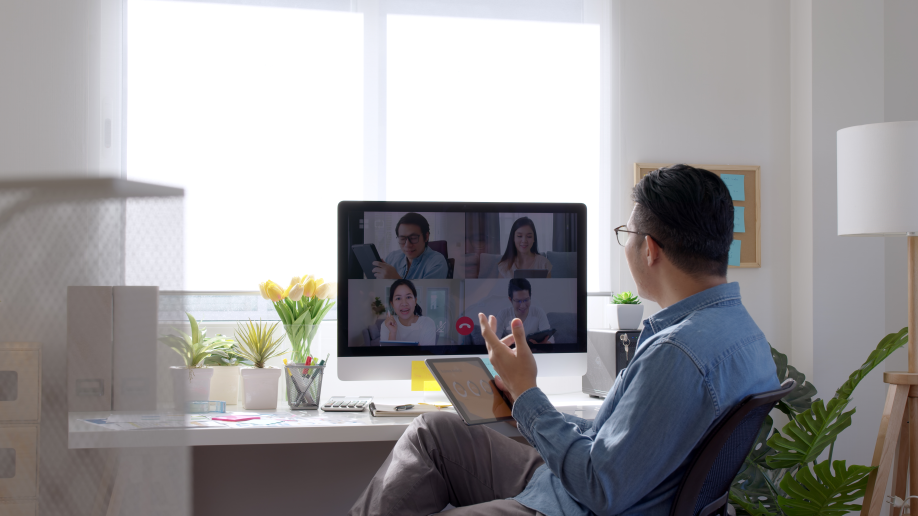 University of Maryland Global Campus (UMGC) students, alumni and faculty from the Maryland Theta Chapter of Pi Gamma Mu (PGM) received multiple accolades at the international honor society of social sciences' Triennial Convention. 
The Maryland Theta Chapter was honored with the Joseph B. James Chapter Incentive Award at the convention, which was held virtually in November. The award is presented every three years and recognizes a chapter that excels in its membership or activities. Maryland Theta was recognized as a Top 10 Chapter for recruiting 183 members in 2021.
The chapter also received the Roll of Distinction, Pi Gamma Mu's highest chapter honor, for the third year in a row.
"I think the PGM convention was important for UMGC because it highlighted the excellence of our students as scholars and leaders on an international stage," said Katherine Im, faculty co-sponsor and program director of behavioral sciences and gerontology at UMGC.
"Since UMGC doesn't have a traditional campus, it can be difficult to find opportunities for our students to stand out, but the PGM convention demonstrated that our students are eager to showcase and develop their talents beyond the classroom," she added.
Im along with Emma Bate, UMGC program director of social sciences, are co-sponsors of Maryland Theta Chapter's of PGM. 
Two UMGC alumni and one student shared their papers with an international audience of social science scholars during the convention. The presenters and their papers were:
Margareth Ojetola-Mead '20, "Cognitive Impairments and Online Learning"
Jessica Dassler '18, "Women in Literature: The Impact of Feminism on Fantasy Literature, 1950-1990"
Cynthia Glynn-Dindial, "Vivekānanda and Nivedita as Ardhanārīśvara: Why an Indian Svami Chose an Irishwoman as His Lioness"
Both Dassler and Glynn-Dindial received special recognition for Top 10 Papers, making them eligible for publication in the International Social Science Review. Dassler's paper will appear in the review in December, and Glynn-Dindial will submit her work for publication next year.
"The students who represented Maryland Theta Chapter did an excellent job of raising the visibility of the social science programs at UMGC," Im said.
During the Poster Session at the convention, Im offered an overview of the chapter's annual social science essay. As the society's Northeast Regional chancellor, Im was elected to a three-year term as Pi Gamma Mu's first vice-president. In addition, Melissa Riggs '22, a UMGC psychology major, was elected Pi Gamma Mu student trustee and will join Im on the national organization's board of trustees.
"Being a member of Maryland Theta is a legacy, a distinction and an honor. I am very proud to stand among the brightest minds in the social sciences here at UMGC," Riggs said.
Through the Pi Gamma Mu Leadership Development Institute, UMGC undergraduate students Courtney Peasley and Bethany Hanford completed a seven-hour program focusing on leadership in the social sciences. Peasley and Hanford learned about leadership in literature, under special circumstances and in academia. Maryland Theta Chapter of PGM sponsored the students.
"It meant I had the opportunity to learn from some of the most accomplished alumni in Pi Gamma Mu and at UMGC," Peasley '22 said when describing what the convention meant to her.