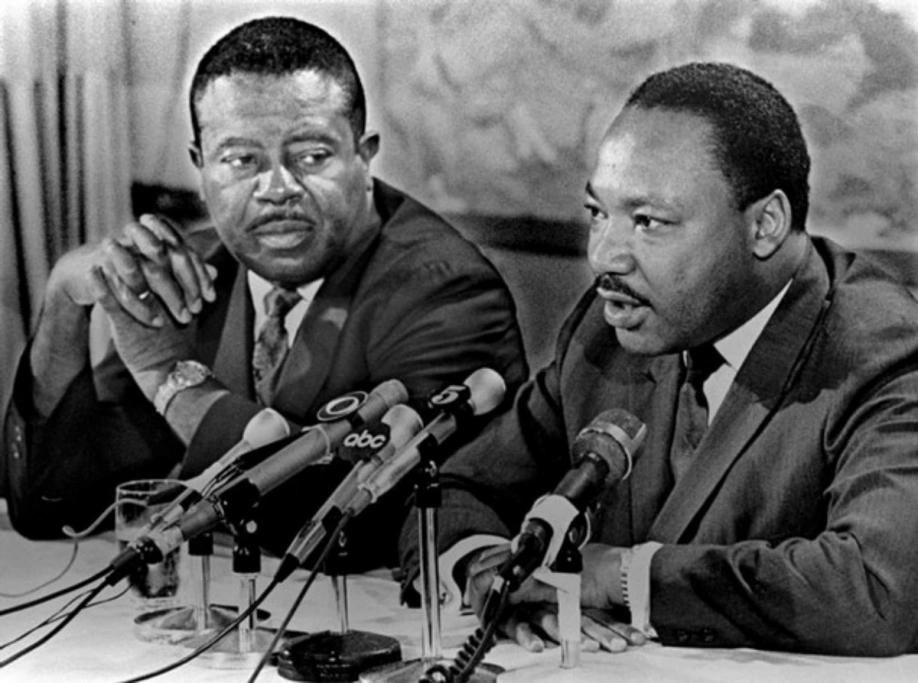 A University of Maryland Global Campus event to honor the civil rights legacy of Martin Luther King Jr. spotlighted the rich personal recollections of Juandalynn Abernathy, the daughter of one of King's closest friends and partners in the civil rights movement.
Abernathy is the oldest daughter of civil rights leader Ralph David Abernathy, who was one of the strategists of the yearlong Montgomery Bus Boycott. He was also King's successor as president of the Southern Christian Leadership Conference, which organized some of the civil rights movement's most iconic nonviolent protests.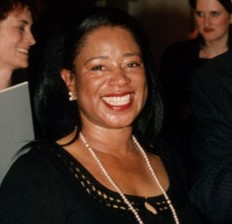 Juandalynn Abernathy
During Wednesday's webinar, which was part of the university's Martin King Luther Jr. Day activities, Abernathy talked about the man she called "Uncle Martin" and detailed the deep friendship between the Abernathy and King families. She noted that her father was an early driver of the effort to name a national holiday in King's honor.
Abernathy also discussed what she described as the "very scary" complacency and current backsliding on voting rights in the United States. 
"If people do not come together to fight this, we're going to have a similar situation that we had in the '50s," she said. She encouraged both activism and education.
"There is hope, there is really hope, but we have to begin … with children. They are the future. We, as parents, have to talk to [young people], to open their minds to history so that history does not repeat itself," Abernathy told the nearly sixty people in Europe, Asia and the United States who joined the UMGC discussion.
The event was hosted in Germany, where Abernathy lives and works as a singer and vocal coach.
UMGC Europe Vice President and Director Tony Cho said presentations like Abernathy's not only offer a rare look at the personal experiences that mark moments in history, but they also underscore an essential responsibility of education.
"As an educational institution, we have a role in keeping history relevant," he explained.  
Abernathy, born in 1954, described herself as the first child of the civil rights movement. She lived in a house where the changemakers of the era held meetings. King's year-younger daughter Yolanda was her friend and playmate.
Abernathy's childhood edged up against some of the country's most transformative—and tragic—moments, including King's 1968 assassination. Her father was with King in Memphis to provide support to striking sanitation workers at the time of the shooting.   
"I do remember my father taking me to school before he got on the plane to go to Memphis and I asked him when he was coming back," Abernathy recalled. "He had a strange look on his face. 'I don't know. This is a really tough fight. And I don't know when we'll be back.'
"And a couple of days later Uncle Martin was shot," she said.
Abernathy was on a phone call with Yolanda King when she learned about the shooting. Another friend had called in on one of other phone lines in the Abernathy house and told her to turn on the television.
Immediately the Abernathy house became a hub of action, with people at the door and the telephones ringing.
"I kept praying that he would survive the shooting," she said. She called King's death "devastating" for her family.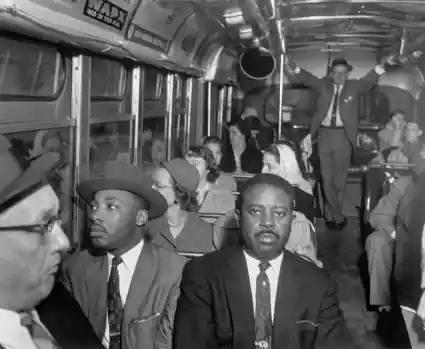 During her presentation, Abernathy reminded the audience that the civil rights movement was started by "energy generated from women," referring to the Montgomery Bus Boycott and the women who refused to ride the buses to their jobs. She said her mother typed letters—and paid young boys to distribute them—to let people know of the boycott.
She also discussed her father's arrests, the bombing of the Abernathy home and her father's calling as a pastor, like King. Unlike King, however, she said her father insisted that his children be present at important marches—except in Birmingham. "We used to say as children that it was 'Bombingham' because so many bombings were taking place," she noted.
Tucked in with the serious memories were happy ones. She recalled the first time she took a plane with her family. They traveled to Los Angeles where they went to the world's fair and saw the opening of the movie, A Raisin in the Sun, starring Sidney Poitier. She also mentioned two summer vacations at Coney Island with the King family.
UMGC Collegiate Associate Professor of History Michael Mulvey kicked off the virtual presentation by detailing King's connection to Europe, starting with King's father's 1934 trip to Germany where he learned of the religious reformer Martin Luther. At that time, owing to King's father's admiration of Luther's story, the child who had been christened Michael, had his name changed to Martin Luther.
As an adult and religious leader, King returned to Europe and Germany multiple times, Mulvey said. The civil rights leader visited both East Berlin and West Berlin to spread messages of reconciliation, democracy, and nonviolent resistance. Mulvey said King was surprised by how much Europeans knew about the civil rights movement. He was also interested in understanding the shifting social concerns of European Christians and how they tied their religious beliefs into other social movements including environmentalism.
Patricia Jameson, UMGC director of Overseas Diversity and Equity Programs, organized the event with Abernathy to advance the public conversation focused on diversity and the role the community can play. She echoed the speaker's message that "education is key" to social progress.