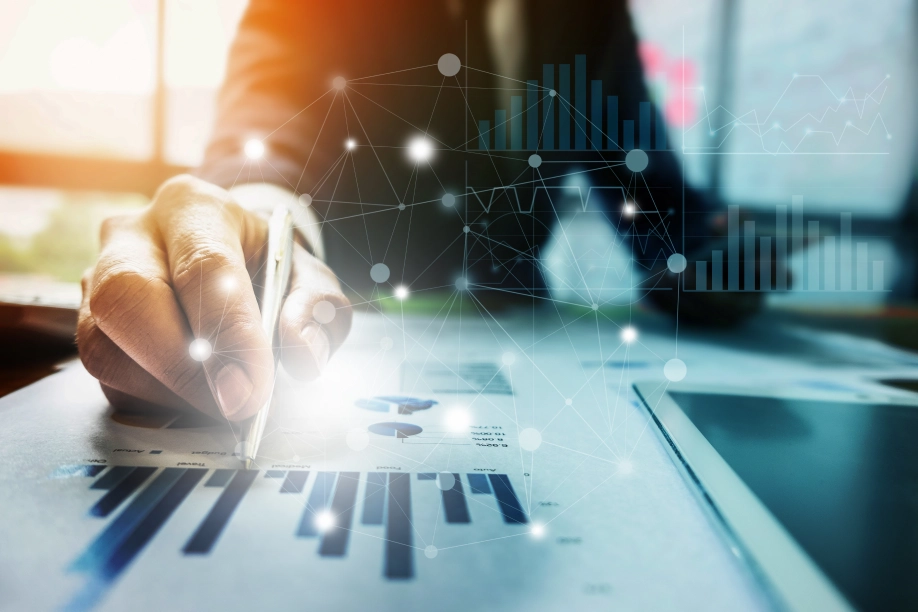 Thomas Brandt '19, a member of the U.S. Navy Reserve, lives in the Pacific Northwest. Thanks to his degree from University of Maryland Global Campus (UMGC), he has switched from a job marked by tough physical labor to a career as a financial analyst. 
"Without having gone to the University of Maryland Global Campus graduate program, I would not have been afforded the opportunity to have shifted gears from doing hard work as a field service engineer into training to be a financial analyst so easily," Brandt said. "I have nothing but applause and praise for the program that I went through and all the programs at University of Maryland Global Campus."
Brandt is employed by the Bonneville Power Administration (BPA), a federal agency under the U.S. Department of Energy. His current post as a GS-9 employee is a one-year temporary position, which Brandt is optimistic will develop into a permanent job in 2022.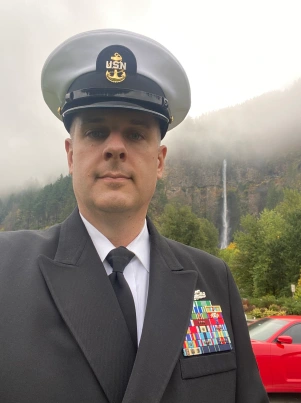 In his role as a financial analyst, Brandt coordinates and trains on how to calculate the federal budget, capital expenditures, rate case development, and understanding the deep nuances and financial partnerships and memorandum of understanding (MOU) that BPA has within the Pacific Northwest environment.
Brandt joined the Navy as an electronics technician (ET) shortly before 9/11 in 2001 then switched to an information technology specialist (IT). Growing up in Binghamton, N.Y., he saw the Navy as a pathway to something adventuresome and fulfilling. He was stationed on an aircraft carrier, the USS Abraham Lincoln, and participated in the tsunami relief effort in Indonesia in 2005. He switched to the Navy Reserve in 2006. He has mobilized and deployed to Iraq, United Arab Emirates, the Republic of Djibouti and Bahrain while in the Reserves to aid in the Global War on Terrorism efforts. 
During his time on active duty, Brandt developed shoulder and back pain and sleep apnea, and his injuries were exacerbated by 12-hour shifts working on lab equipment in Hillsboro, Oregon. He deployed to Bahrain for a year, took a brief graduate study pause, and came back to work on his Master of Science in Financial Management and Information Systems Integration, which he completed in 2019.  
"I just had to dig deep and find that internal motivation because coming off of deployment can be very exhausting and you want to take more time off," Brandt said. "I knew that I had to get through this."
After beginning his UMGC studies in 2016, he relocated because of his job with ABB to Portland, Oregon, from North Carolina. Brandt also has an undergraduate degree in Business Administration from Excelsior College. Additionally, Brandt has a second bachelor's degree in electrical technology from Thomas Edison State University. 
After 20 years in the Navy, Brandt will retire later this year as a Chief.
As he reflects on his years studying at UMGC, he remembers fondly his last capstone project, which incorporated the financial management and information systems skills he received in the master's program. The final project divided students into teams and had them come up with a business. Each team then had to design its website and create a portfolio spreadsheet for investors and others interested in the business.
"He really cared about his education and kept it a priority in his life," said Randy Kuhn, adjunct professor of business at UMGC. "I am very proud of him for his persistence and dedication to finishing his program despite what was going on in his life."