Overcoming Her Own Health Issues, Regina Cain Makes Helping Others Her Passion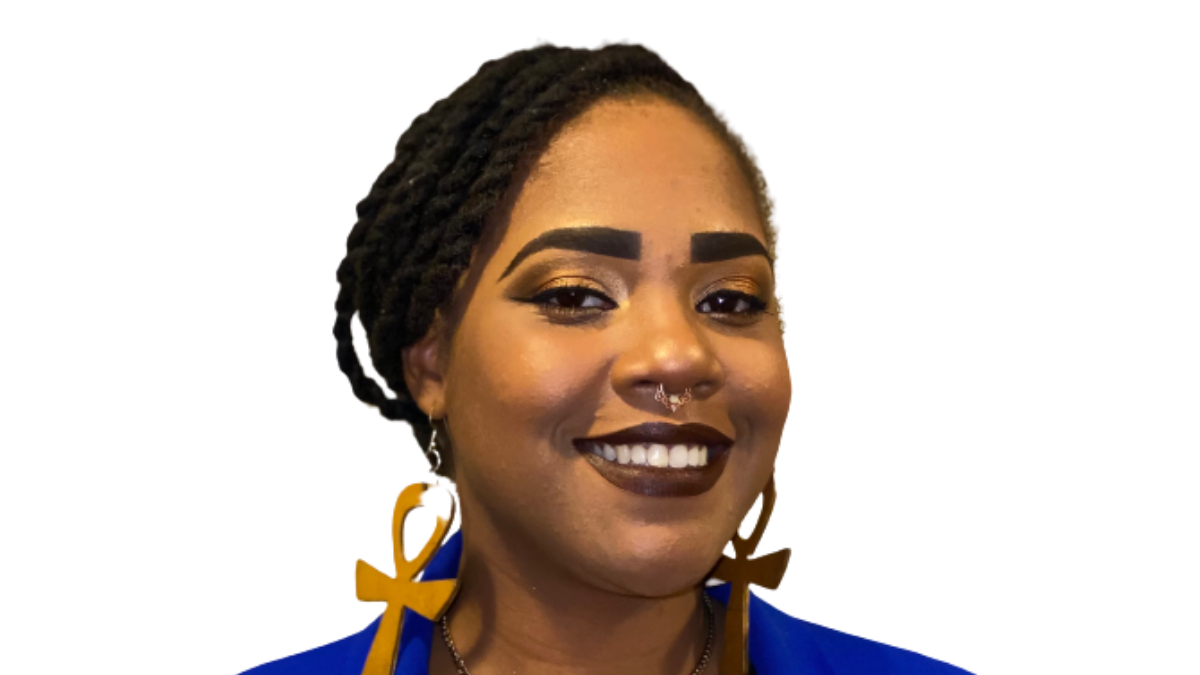 A lifetime of mental health challenges derailed Regina Cain's education several times, but she held fast to her goal of a college degree. Now she is getting ready to carry what she learned forward—by helping others like she was helped.
"I never gave up," said Cain, who graduates in December with a Bachelor of Science in Business Administration from University of Maryland Global Campus (UMGC). "I've always been good at school, and so school was the one thing I could hold on to."
Mental health struggles threw obstacles onto Cain's academic path, but she would not be defeated.
"The first time I was in therapy was around third grade when I was diagnosed with depression," she said. "Later, as a young adult, I was diagnosed with bipolar disorder and post-traumatic stress disorder (PTSD)." Through perseverance and the support of family, friends and mentors, she fought through a number of setbacks to bring purpose to her life and achieve her academic dreams.
Cain's path to a UMGC degree was circuitous, and it did not start with a focus on business. After graduating from high school, the self-professed "science geek" began her college career studying forensics at Stevenson University outside of Baltimore.
"I excelled at science in high school, so I wanted to do the whole CSI thing," she explained. Unfortunately, after the fall 2011, Cain had to leave Stevenson to seek mental health treatment. Later, after stabilizing her life, she transferred to Towson University in the fall of 2012 and changed her major to biology. Then came another setback.
"One night, I was walking across campus, coming from the library, and I stumbled on a 'take back the night' event where sexual assault survivors were talking about their experiences," she said. That event triggered memories of Cain's own childhood trauma and, eventually, a PTSD diagnosis. She left Towson in 2013 to seek additional treatment. After two additional departures and re-enrollments at Towson, she left in 2017 for the final time.
Years later, at age 26 with her life steadied again and a job at the University of Maryland payroll office, Cain discovered UMGC. She enrolled as a business administration major, partly because the COVID-19 pandemic limited lab work opportunities for science classes, but also because she knew that a business degree would allow her to positively impact her community.
"A lot of people, especially in the Black community, lack financial literacy, and so I thought that if I can learn this, I can bring this to them," said Cain. UMGC's commitment to accessibility and accommodation was also critical to her success.
Cain, now thriving in her job as an acquisition management specialist at the National Oceanic and Atmospheric Administration (NOAA), is happy—and ready to give back.
"I've created a working group dedicated to diversity, equity, inclusion and accessibility," she said. "In this group, we created a strategic plan to embed these ideals and practices within our office." She also helped launch a work-life balance program in her office, as well as a "gift back" program in which she and her colleagues pick and donate to two or three organizations each year.
Cain is aiming high with her new business skills. She is putting together a proposal for a community health center pilot program she hopes to eventually expand nationwide.
"Everything I've taken from school, even biology and chemistry, will go into the program because we will provide resources to address diabetes, heart problems, high blood pressure and other issues that affect the Black and brown communities disproportionately," she said.
Having benefited from the help of her mother and stepfather, Gail and Niles Haynie, friends and mentors, Cain is playing it forward by working to improve the well-being of others around her.