FAA Capstone to Protect U.S. Airspace Helps Data Analytics Grads Advance their Military Careers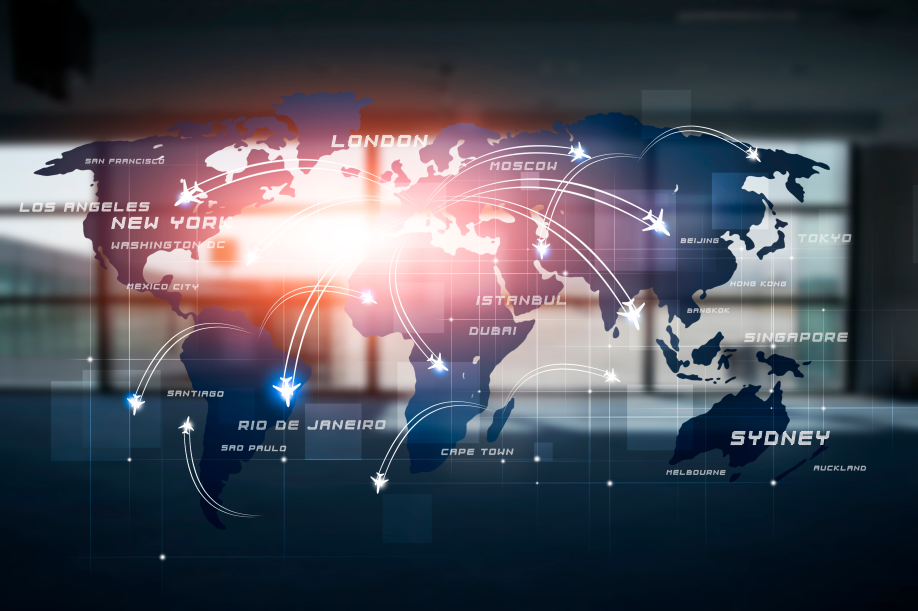 Two active-duty servicemembers in the Master of Science in Data Analytics Program at University of Maryland Global Campus (UMGC) have become the first students to complete a new capstone project co-sponsored by the Federal Aviation Administration (FAA).
The goal of the FAA capstone was to detect when an aircraft deviates from its air route. Being able to spot and predict deviations quickly is critical to maintaining the integrity of FAA-imposed flight restrictions.
"I participate in many roles in the battlespace," said Sarah Gaylord, a captain in the U.S. Air Force and a recent graduate of the data analytics program. "I manage gas plans and airspace safety, aid fighter aircraft in their tactical intercepts and communicate a common operating picture of our area of responsibility to upper echelon leadership."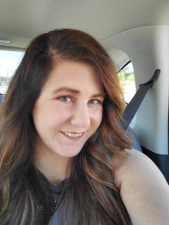 For Gaylord, who is busy with her work as a battle manager, participating in the FAA capstone was the perfect fit. Likewise for Oscar Cardec, a fellow graduate of the data analytics program who joined the Air Force in 2000 as an aerospace maintainer on AC-130H gunships.
Capstone projects with industry partners are an invaluable part of the last course in the data analytics graduate degree program. Gaylord and Cardec earned their degrees this December.
"Unfortunately, during the COVID-19 pandemic, several partners discontinued their involvement with UMGC for a variety of reasons," said Elena Gortcheva, program director of the Master of Science in Data Analytics. She intensified her search for industry partners last spring, and her deep alumni network paid off.
"I have been using my professional contacts since 2015 to start projects with partners such as NASA, USAID, American Institute of Research and the Department of Defense," Gortcheva said. The FAA capstone came about when a recent UMGC graduate, Sarah Eggum, led Gortcheva to Sherri Shearon of the Chief Data Office at the FAA. After several meetings with Shearon, the two arrived at a number of project proposals from different FAA units. They selected two for UMGC under adviser Mike Paglione of the FAA Research Division.
The two projects, with UMGC professors Jon McKeeby and Hany Saleeb serving as advisers, are now part of the collection of capstone projects for data science.
The Data Analytics Capstone course allows students to demonstrate, through hands-on experience, a complete data science experience that includes problem scoping, dataset preparation, comprehensive data analysis and visualization, and the use of advanced machine learning techniques to develop a predictive model.
"Students must tell a story and explain their project approach and results along with recommendations for future work" said Gortcheva, who noted that capstones benefit both students and industry. "Students gain exposure to real analytics problems using industry data and, quite often, the industry partner will recruit them after having evaluated them on the job."
Gaylord brought a unique perspective to the capstone. "One of the functions of my job is airspace management and making sure the area we are in charge of stays safe, which is very similar to the air traffic control [ATC] function of the FAA," she said. "The concepts of ATC are ideas that I have been working around for the last five years of my career, so I was excited to see if I could apply my experience to this new project."
Gaylord believes the FAA capstone project will help her progress in the Air Force. "I hope to get to 20 years of service and apply the lessons from this project to products in my own squadron," she said.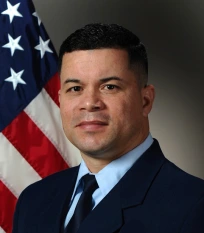 For Cardec, the capstone offered an opportunity to complement his academic accomplishments with a real-world perspective.
"I successfully presented various classification predictive models, expanded on the rationale behind each of the models and elaborated on possible applications," he explained. "The deliverables were immediately accepted by the Chief Data Office and lauded as novel groundwork for further expansions."
Paglione at the FAA mentored Cardec and Gaylord during the project, providing focus and guidance.
"He offered insights into what would work and what wouldn't for the project," said Gaylord. "At one point, I started moving down path he thought wouldn't work and he helped to steer me in a more beneficial direction."
At the conclusion of their capstone, Gaylord and Cardec presented to a team from the FAA Aviation Research Division and a data scientist from the Chief Data Office. The two-hour presentations described their traffic data research on spotting when aircraft deviate from the route the FAA has given them.
The presentation brought positive outcomes. The FAA wants to continue working with future students in the UMGC program. The agency invited Gaylord and Cardec to present their findings to its upper management and executives, and the FAA now wants to hire them.
Like many UMGC students who are balancing work and school, juggling the capstone amid the demands of military service was a challenge.  
"As a captain and instructor in an operational squadron, I have a lot of responsibilities just in the office alone, but I also have to maintain physical fitness standards," said Gaylord. "I managed by working on most of my schoolwork over the weekends."  
For Cardec, the capstone was part of an important personal accomplishment.  
"Being the first person in my family, where English is a second language, to attain a graduate degree means a lot," he said. "I am grateful for the shoulders that have carried me to this point, and I am looking forward to additional challenges and opportunities to put in practice my skillset before embarking again onto my next educational endeavor."