Edith Vinson-Maitlandt Completes Bachelor's Degree to Support Work at FEMA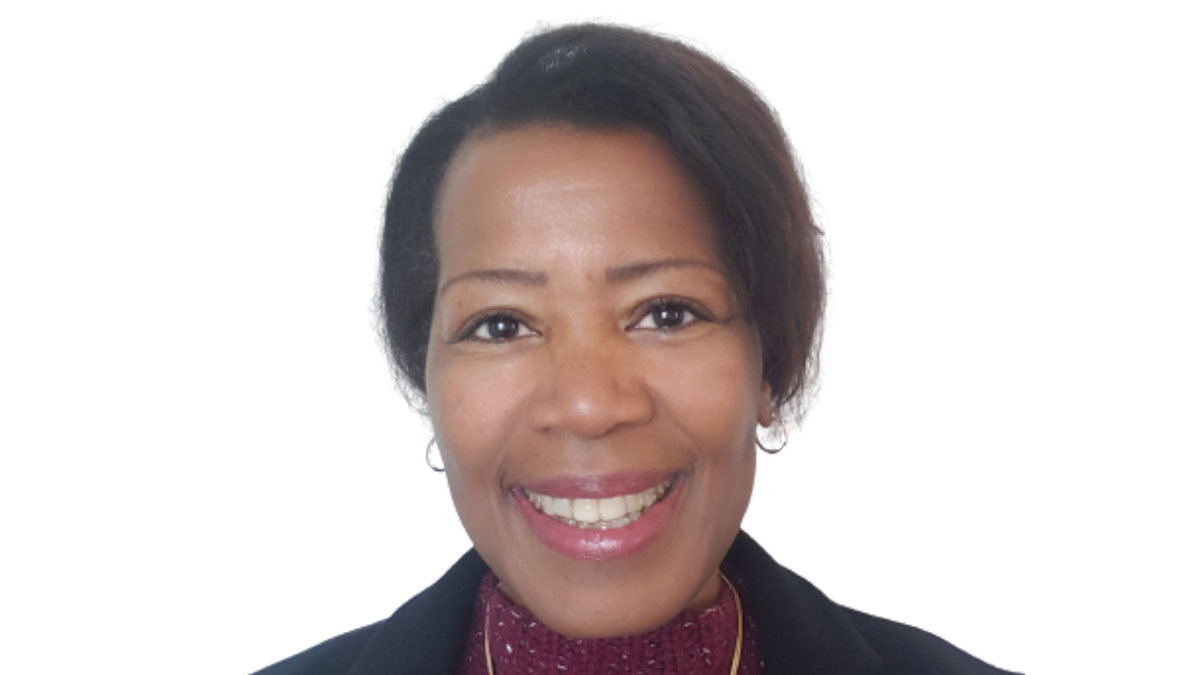 Edith Vinson-Maitlandt, or "Edie" as she is known by her colleagues and professors, is closing 2021 by completing her Bachelor of Science in Environmental Management, with a minor in business administration. The new credential will add value to her position at the Federal Emergency Management Agency (FEMA).
"Even in the online asynchronous environment, one could see that Edie is a thoughtful person and a good listener," said Sabrina Fu, program director and collegiate professor for UMGC's Environmental Science and Management Program. "Often she integrated her life experiences and observations to deepen concepts and provided thoughtful perspectives."
Fu most recently taught Vinson-Maitlandt in the Stewardship and Global Environmental Challenges course (EMT 365). The course provides a brief history of how we got to the present environmental crisis, the role of human behavior in that journey, especially as it relates to population growth, use of technology and affluence, and system changes needed to be stewards of our earth.
Since Fu and Vinson-Maitlandt's first meeting in class, they have developed a friendship outside UMGC through Citizens Climate Lobby, an organization focused on national policies to address climate change. Fu invited Vinson-Maitlandt to attend a conference through the organization two years ago to speak as a representative of FEMA.
"One of the workshops talked about the impacts of climate change to the Mid-Atlantic and specifically New Jersey," Vinson-Maitlandt said. "I did flood house-mapping when I worked for contractors of FEMA, so I understood the coastal impact and wanted to share how FEMA responds to all sorts of events, such as a hurricane like Sandy that devastated the coastline, and what the expectations are."
Today, she still supports the Delaware chapters of Citizens Climate Lobby by identifying what is happening in that state regarding clean energy. She also keeps elected officials and other groups in Delaware informed.
In Vinson-Maitlandt's current role as emergency management specialist with FEMA, she resides in Dover, Delaware, but travels 90 percent of the time to help with emergency recovery response in the United States and its territories. Vinson-Maitlandt's team writes grants to assist communities seeking financial recovery. She recently was in Kentucky—the site of an early 2021 ice storm and flooding—to help the police, road and fire departments, and other public entities, with their financial recovery process.  
Vinson-Maitlandt's experience with FEMA began in 2012 in the aftermath of Hurricane Sandy. Without power for nine days, she felt the need to lend a hand. Even then, while working full-time, Vinson-Maitlandt continued her UMGC classes toward her bachelor's degree.
"The journey Edie took to keep going with academics, amid serving communities one emergency after another, is inspirational," Fu said.
Looking to the future, Vinson-Maitlandt plans to use her degree by applying in 2022 for a position on a FEMA strategic group created to focus on climate change.
"It would be really exciting for me if I could get this detail and contribute a little bit of what I learned and what I see happening with regards to climate change and helping our agency formulate a message," Vinson-Maitlandt said. "By incorporating these concepts and policies into what FEMA does and how we respond, it will benefit people with a little more thought."