Caitlyn Burroughs Followed Unexpected Path from Marketing to Nursing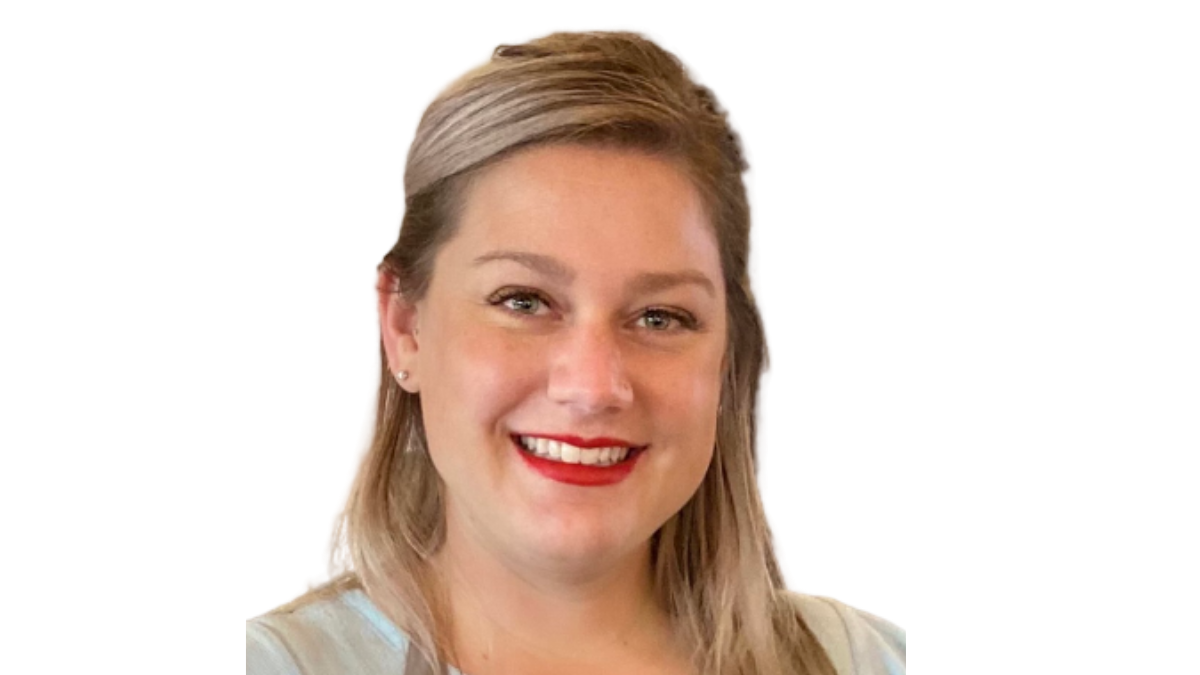 "Nursing was not my first degree," said Caitlyn Burroughs, explaining that a job working on research studies convinced her that health care was really where she belonged.
Burroughs graduated recently from University of Maryland Global Campus (UMGC) with a Bachelor of Science in Nursing (BSN). Curiously, it was her first degree, a bachelor's in business marketing, that put her on a path to nursing.
After getting her marketing degree from Towson University, Burroughs was hired by the Maryland Stroke Center to work on research studies. "There, I discovered that what I really wanted to do was nursing, and so I went back and got my associate degree in nursing," she said.
While studying, Burroughs obtained a student nurse position at a busy Baltimore hospital emergency room. She stayed on as a nurse in the ER, where she has now worked for six years. In 2020, a scholarship through the hospital allowed her to begin working toward her BSN.
And then the COVID-19 pandemic hit.
"It was scary because we knew nothing about this virus," she said. "We were in N95 masks all the time and because face shields were scarce, I had to buy a welder shield at a Tractor Supply store."
At the outset of the pandemic, Burroughs found herself juggling school, a job as an emergency room nurse and the demands of raising two small children with her husband. Since she worked in a high-volume emergency room with high-acuity patients, her main concern was making sure she didn't bring the virus back to her family.
Fortunately, with a garage where she could change out of her hospital clothes and two cars, one for her and one for her husband and children, Burroughs could self-isolate enough to protect her family.
"The hardest thing at the end of the day was watching my kids, age 2 and 4, run toward me and then telling them they need to get away," she said.
Given the stress of her job and other responsibilities, Burroughs found UMGC provided the perfect fit, particularly with a Wednesday-to-Tuesday class schedule. That timetable allows working parents to complete assignments over the weekend. Also critical to her success was the personal attention of her advisers.
"My adviser called me to ask if I was ready to enroll and if we needed to meet," she said. "I've never in a four-year college received a call from an adviser."
Burroughs said her heart remains in the emergency room right now, but the BSN will open doors.
"It is a really good stepping-stone to the next area, whether it's nurse management, a master's in leadership, a nurse practitioner path or a doctorate," she said.
Her children are a priority and the in-demand nature of nursing means Burroughs can focus on her family for the next couple years and then take her career to the next level when she's ready.
"There are so many opportunities and career paths," she said. "I could go to critical care, anesthesiology, esthetics. It just depends on what piques your interest."
With her studies behind her, Burroughs now also has time to reflect on her accomplishment.
"It was worth for my kids to see their parents working hard together and supporting each other," she said. "Without my husband's support, pushing me to do my homework and taking the kids out so I can carve out time, and the support of my emergency room family, I never could have done it."