Brian Shaw Closes the Circle on a New Family Tradition Focused on Education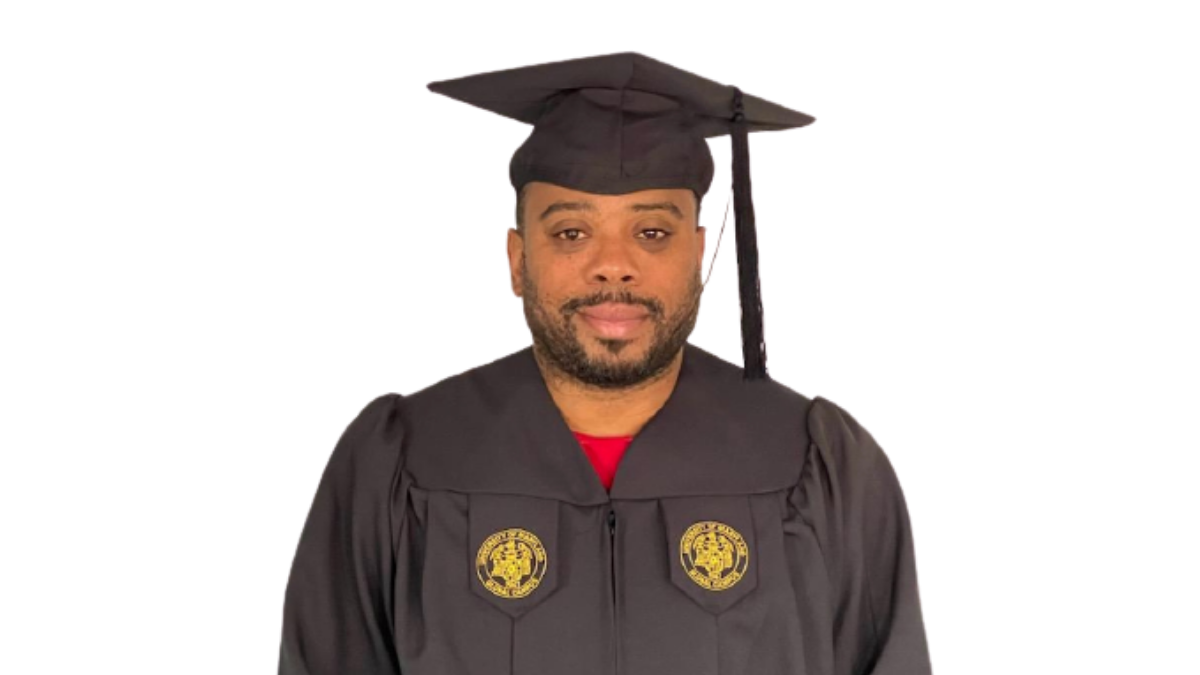 Brian Shaw's mother had to drop out school in the eighth grade. Although she never had an opportunity to return to complete her education, she encouraged her children to study.
When Shaw graduates from the University of Maryland Global Campus (UMGC) in December, he becomes the last of his siblings to earn a college degree.
"A degree has always been my goal," Shaw said. "My mother had to drop out of school and then she married young. But now all four of us—I have three sisters—will have our degrees. My sisters all have bachelor's degrees and some also have master's degrees."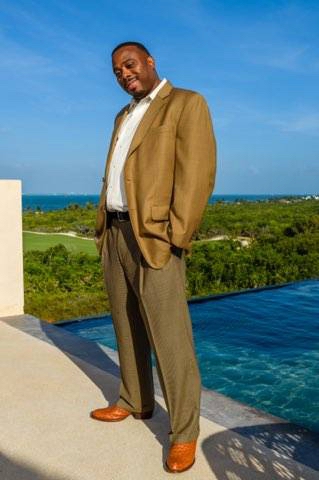 Shaw obtained a Bachelor of Science in Business Administration. A master's degree in cybersecurity may also be in his future, but not for at least a year. For now, he's going to relish his free time after the intensity of three years of studying while simultaneously managing his own company, KB Squared Technologies in Upper Marlboro, Maryland.
Shaw launched the company in 2013 to offer fiber optic cable installation and removal, computerized equipment installation, security systems and related electrical work. His clients include commercial entities, residents and governments—local and federal—in the metropolitan D.C. area and Delaware.
In many ways, the degree is sweeter for Shaw because it was so long in coming. His studies began 28 years ago in a UMGC class on the Mannheim Army base in Germany.
"I graduated from high school on a Saturday, and three days later I joined the military. Right away, I was sent to Germany," said the Biloxi, Mississippi, native. "So, in 1993, I took my first class. It was a math class. There were four students in the class—me and three military wives. They were struggling with the math but, since I had taken calculus in high school, I whizzed through it."
By then Shaw, a military mechanic, left Germany for a base in Washington state, he had three UMGC courses under his belt. In Washington, he enrolled in a junior college. After he left the military, he studied at a technical school in Florida, moved to Maryland, married and had a son. His time was consumed by work and travel, by coaching and mentoring. He started taking UMGC classes again in 2016, but it proved too much of a struggle with work and home life.
"Finally, I got my son out of high school and into college, and I went back to studying again," he said. That was 2018.
"It was hard – being a parent, running a business and going to school. At some points, I was taking up to 18 credits. But I was never going to give up on my goal," he said.
Shaw said he sometimes found himself with simultaneous deadlines for UMGC projects and work proposals he had to submit for companies. "When you've got a business and you've got to submit for a 300-page RFP [request for proposal] at the same time you have a class paper due, it isn't easy," he said. 
The COVID-19 pandemic walloped his business. "Before the pandemic, we had 20 employees. Now we're down to one," he said. "But I see 2022 as a better year."