Blending Psychology with Artificial Intelligence, Jacqueline Brogdon Hopes to Use Her UMGC Degree to Unlock the Mysteries of Mental Illness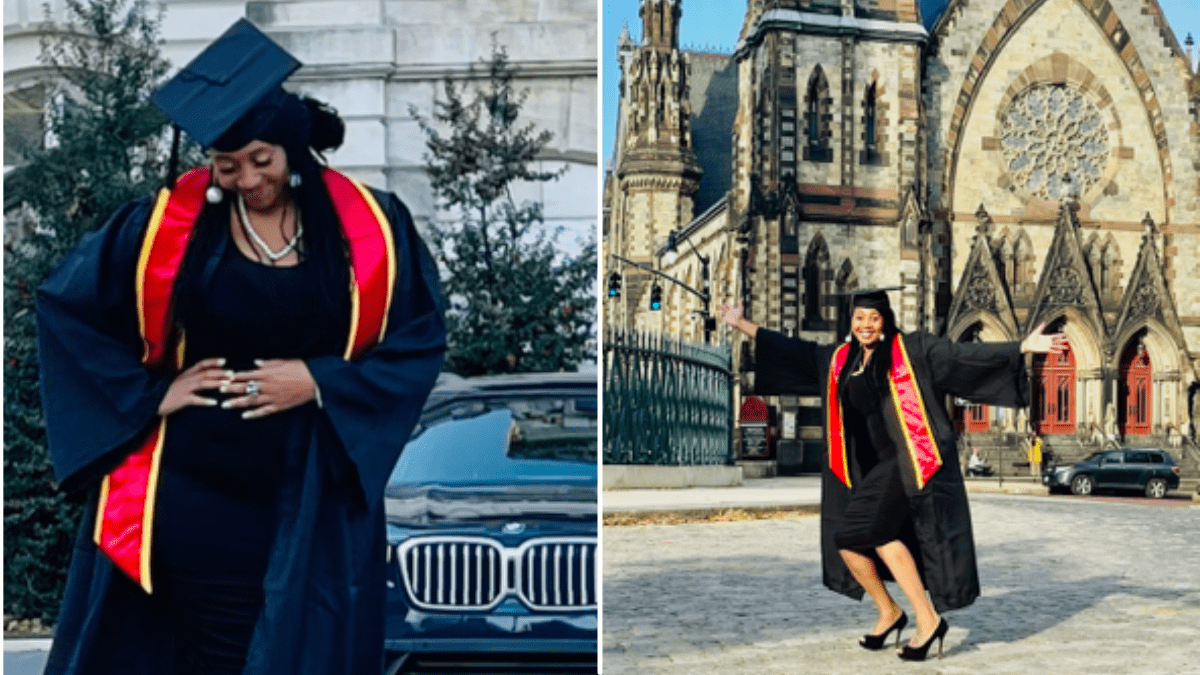 Jacqueline Brogdon's 11-year journey to earn a UMGC Bachelor's degree this month has been shaped by a lifetime of her family's tragedies and her own physical and mental health challenges that led to her study of both psychology and Information Systems Management.
Indeed, at the same time she was taking courses, she was caring for her 22-year-old son who had a heart transplant on Thanksgiving Day, 2019.
"My son was waiting for a heart, and most of my time I stayed with him at Johns Hopkins (University Medical Center)," she said. "After the transplant, Covid hit, and I spent four or five days during his recovery practically immobile as I recovered from a bout with the virus."
Her educational journey had taken her to a number of colleges and universities. She started at UMGC at the beginning of 2020, taking five courses in the spring semester, five courses in the summer semester, and finishing this fall.
"It was difficult finishing my degree while my children are in college, and I'm working two jobs to make it happen. It was a difficult journey, but we made it."
Beginning when she was 11 years old, Brogdon, who was raised by her great-grandmother, wanted to be a physical therapist. Two of her aunts were involved in a serious automobile accident–one died and the other suffered serious injuries including paraplegia and had to undergoe months of rehabilitation. Brogdon watched as a physical therapist worked with her aunt.
Right out of high school, she started on an associate's degree in physical therapy.  But in 2010, she suffered a ruptured disc and lost feeling all down her legs. She could no longer lift patients.
If she could not help patients physically, perhaps she could help those with mental ailments.  Again, she had a number of family members with mental health issues throughout their lives.  Her mother had been hospitalized during most of Brogdon's childhood. It was not until she was an adult that Brogdon learned her mother suffered from schizophrenia. Her brother also suffered from it.
One of her two daughters suffers from Tourette syndrome, and both have ADHD.
Brogdon lost three years in her pursuit of a college education as she dealt with these issues, and she worked multiple jobs simultaneously – from real estate to welding – to support her family on her own.
After all, her grandmother, who had raised her, made clear when Brogdon was a young girl, "If you don't work, you don't eat."
One of those jobs with Freddie Mac led her to work with information technology and Artificial Intelligence, and she followed that work when she landed a position with the Federal Emergency Management Administration. With 11 years in that field, she began to see ways that perhaps Artificial Intelligence could be used to diagnose and cure chronic mental disorders like those that afflicted so many of her family members.
"I still had a love for psychology because I wanted to know how to help my family. My mom, my brother, my kids, everyone around me is suffering mental illness," she said. "I was told my mother was a thriving person before the onset of schizophrenia. She had gone to college. She worked for the Social Security Administration. I want to figure out how schizophrenia is triggered. Is there some way to use AI to figure out how to reverse that trigger? I want to dive deeper."
Finishing college, she says, has given her a purpose in life.
"I have a goal that I'm trying to achieve," she said. "Nothing stands in my way of doing it. I'm showing my kids there is a better way to a bigger reward."