UMGC Business Professors Weigh in on Global Supply Chain Disruptions and Holiday Shopping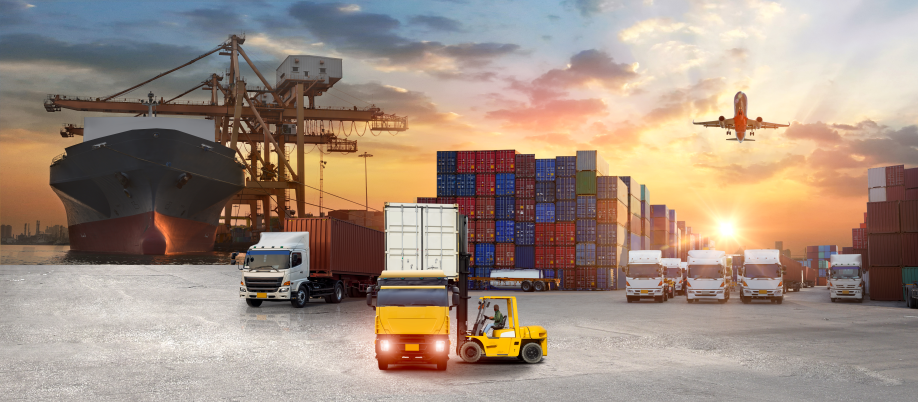 Supply chain disruptions are making the headlines again, in large part because of the way they are affecting the traditional end-of-year shopping and shipping season. Three business professors from University of Maryland Global Campus (UMGC) in the United States, Europe and Asia offer perspective and advice for consumers in advance of the upcoming holiday season. 
One big takeaway: Planning and patience are essential.
From UMGC stateside:
Sandeep Patnaik is professor and program director of the marketing program in the Department of Business Management at UMGC School of Business. He previously served as the program director in the MBA Marketing Program and, later, as program chair of marketing specialization in the Graduate School. His advertising strategy research at the Wharton School of the University of Pennsylvania resulted in the publication of the handbook "Persuasive Advertising." Dr. Patnaik is a past research director at Gallup and Robinson, a leading market research firm affiliated with the Gallup organization.
In his marketing courses, Dr. Patnaik offers insight on issues related to pricing and customer satisfaction.

The supply chain challenges have grown acute in the last few months and are likely to persist by most estimations, at least until the first quarter of 2022. These are some of my key pieces of advice:
Holiday shoppers will do well to complete the purchase of major items by Thanksgiving, and no later than the end of November. 
There is no need to overstock or hoard in anticipation of future shortages. 
It may not be possible for businesses to adhere to the same delivery timelines as earlier. Allowing for a delivery cushion and being patient are the keys to dealing with this unprecedented situation. 
Prices of gift items are likely to go up significantly, so it will be a good idea to budget ahead to avoid last-minute surprises. Credit card interest rates have increased so racking up debt is best avoided.
Yes. More demand and fewer supplies lead to price inflation. The current situation is not, however, a case of product shortage. Rather, goods are stuck in transit as opposed to not being produced at all. However, the impact at the consumers' end is the same. Goods are not available as readily as before.
Consumer anxiety leads to excess demand which, in turn, spikes up prices. This has already happened in the last few months. Halloween costumes were much more expensive this year. The shortage of computer chips has led to fewer new cars and an increase in the price of electronics. Rising energy cost, a shortage of workers and reoccurrence of COVID-19 cases are other key factors that resulted in an increase in the cost of production and a consequent rise in prices.

An abundance of demand, together with other factors, contributed to the current supply chain situation. At the beginning of the pandemic, people hoarded toilet paper, cleaning supplies, etc., as no one had a clue as to how long the situation would last. In reality, there was no shortage in the production facility, but retailers did not have adequate reserve stock. The sight of empty shelves in the stores created a panic situation and led them to order a lot of goods, far more than what they needed. 
The manufacturers, many of them in far-off global locations, could not fulfill the U.S. orders as they were either closed due to COVID-19 or forced to operate in a limited capacity with restrictions. When they did start functioning a few months later, they shipped the accumulated orders in giant shipping containers. The arrival of a massive amount of cargo resulted in severe congestion in the ports. The shortage of truck drivers in the U.S. has also meant that even offloaded cargo is taking much longer to reach distribution centers and, ultimately, the consumers. 
Even now consumers are ordering far more than they need, as they are anxious about availability in the future. That has caused excess demand and resulted in what is termed as a "bull-whip" effect. The instability in both demand and supply has severely impacted the supply chain.
From UMGC Europe:
Bert Jarreau is an overseas collegiate professor in the MBA Program in the UMGC Europe Division. In recent years, he served as the subject matter expert for digital marketing in the MBA Program, where he maintained the digital analytics project for all MBA classes. Dr. Jarreau also taught in the stateside MBA Program as an adjunct from 2011 to 2017. He received both his Doctor of Management in 2010 and his MBA in 2004 from UMGC and started his career as a technologist in the Air Force.
Dr. Jarreau has studied holiday supply chain issues in his course, MBA 640: Innovation through Marketing and Technology.
My advice for holiday shoppers is to shop early and have contingencies to buy alternate products.
Prices will inevitably increase as demand increases and supplies decrease.
Supply chain issues were greatly exacerbated with the pandemic. Due to the lockdowns and convenience of buying online, e-commerce has grown two to five times faster than before the pandemic, as demonstrated by an article published by McKinsey & Company on March 5, 2021, at www.mckinsey.com.

From UMGC Asia
Gregory Evans, an overseas collegiate professor in the UMGC Asia Division, is a veteran of the U.S. Navy who currently lives in Okinawa, Japan. With more than 25 years of marketing and marketing research experience across several industries, he has taught at the university level since 1995. Today, he teaches MBA 610 Organizational Behavior and MBA 640 Marketing and Innovation, where he touches on the supply issues to help prepare MBA students with global experience.
Worldwide shipping delays and other supply-chain issues are causing shortages in seasonal holiday shopping that will last from Christmas and beyond. As supply chain problems cause product delays, marketers are starting more holiday promotions earlier than ever to get consumers spending before inventory sells out.
Salesforce projects a 20 percent increase in prices this holiday season due to supply chain issues. Retail giants such as Amazon, Target and Walmart are encouraging early Christmas shopping to ease future panic. The lower supply will have other consequences including fewer Black Friday discounts and less variety among children's toys and other goods.
However, this disruption in the supply chain is larger than just seasonal demand. China was traditionally the primary source of many goods. However, the manufacturing base was already moving to other lower-wage countries like India, Vietnam and other Association of Southeast Asian Nations (ASEAN) countries.  
In addition to increased prices for goods, there is a delay in rolling out products. Nintendo revised its Nintendo Switch sales forecast for the fiscal year down by $1.5 million on Nov. 4 because of the global semiconductor shortage. Sony reportedly expects to make fewer PS5s. The company originally forecasted it could assemble 16 million consoles in the current fiscal year, but now it plans to make "about 15 million," according to Bloomberg. The PS5 has been incredibly hard to find since it launched in November 2020, and that's likely not going to become easier soon.
And the issue goes far beyond gaming hardware makers, with Intel saying that the chip shortage could last until at least 2023 and Apple, which is renowned for its mastery of its supply chain, taking a $6 billion hit last quarter because of constraints. Despite that, you can still get many Apple products by Christmas if you order them now from the company's website, but that is still dependent upon the distribution channels.

The supply chain issues began long before the pandemic started. The supply chain has grown steadily for decades, which manufacturers and shippers could manage accordingly. Now the supply of goods has been halted or delayed. This created lags in the system, which meant the typical waves of supply and demand went from ripples in the system to larger and larger disruptive waves. It took longer for manufacturers to finish goods, and shipping companies had to wait for orders. Consumers waited for delivery, and stock-outs and back orders grew. Prices were increased and insecurity crept in, creating anxiety and tension within the system. Further anxiety was created by the false expectation of when "we get back to normal."  
There is also pressure on the supply chain because many workers have quit their jobs during the Great Resignation of the last six months. Many who worked from home have asked why they wanted to return to the office environment.  
Japan, India and Australia's trade ministers have met to officially launch the Supply Chain Resilience Initiative, following reports that the three nations are working together to counter China's dominance on trade in the Indo-Pacific. The three nations are seeking to build stronger supply chains to counter China's dominance as trade and geopolitical tensions escalate across the region.