Uber Technologies and UMGC Announce Alliance to Expand Access to Higher Education for Company's 20,000+ Corporate Employees and Increase Hiring of Military Veterans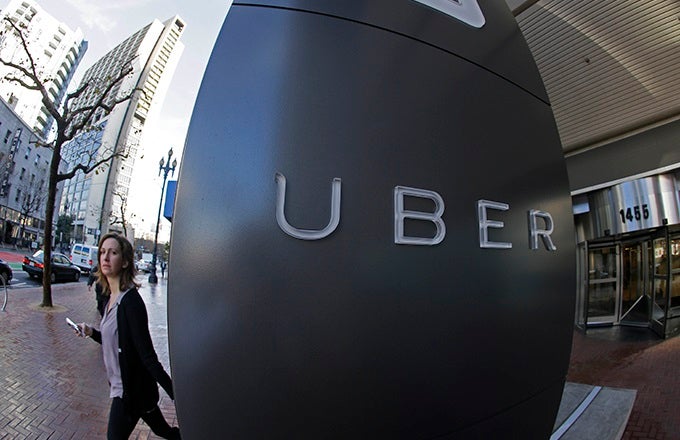 Adelphi, Md. (Nov. 9, 2021)--University of Maryland Global Campus (UMGC), the nation's largest online public university, and Uber Technologies, Inc., a leading technology company in today's gig economy, announced an alliance to expand access to higher education for the company's 20,000+ corporate employees around the world.  
"UMGC's coursework aligns with critical workforce needs, and its online capabilities and flexibility are suited to adult students with jobs and families," said UMGC President Gregory Fowler. "Corporate partnerships represent a large and growing segment of our market, and we are proud to help some of today's most dynamic companies develop the knowledge, skills, abilities, and dispositions they need in employees at every level of their organizations." 
As part of the alliance, Uber will participate in UMGC's career services activities, including recruiting UMGC students and alumni, with the aim of increasing the number of military veterans it hires. 
UMGC enrolls more than 90,000 students annually, and over half are military-affiliated, including active-duty servicemembers and their families stationed around the world, reservists, members of the National Guard and veterans. 
By participating in UMGC recruiting events and activities, as well as with the university's military veteran career initiatives, Uber is seeking a faster pathway to identify qualified candidates from military populations as it fills key positions in the company, including in sales, business development, communications, data science, finance, accounting, technology and software engineering. 
"We are proud of our unique history and experience with military-affiliated students—not just in understanding the challenges they face when pursuing their educational goals but also with providing career services that are geared toward their particular needs," added Fowler. "Our alliance with Uber brings together two organizations that are taking action to prepare and hire our talented and highly trained veterans for post-military careers." 
UMGC will offer Uber's corporate employees—as well as their immediate family members—reduced tuition options. They can choose courses from any of the university's 90 academic programs, available wholly online. UMGC also saves students money by using digital resources, which have replaced costly publisher textbooks in most courses. 
UMGC's online format makes it a great choice for continuing education, an advantage that has been underscored by the challenges that many brick-and-mortar colleges and universities have faced while operating during the COVID-19 pandemic.