"No Fear of Math" Carried UMGC's Goldberg to STEM Career Success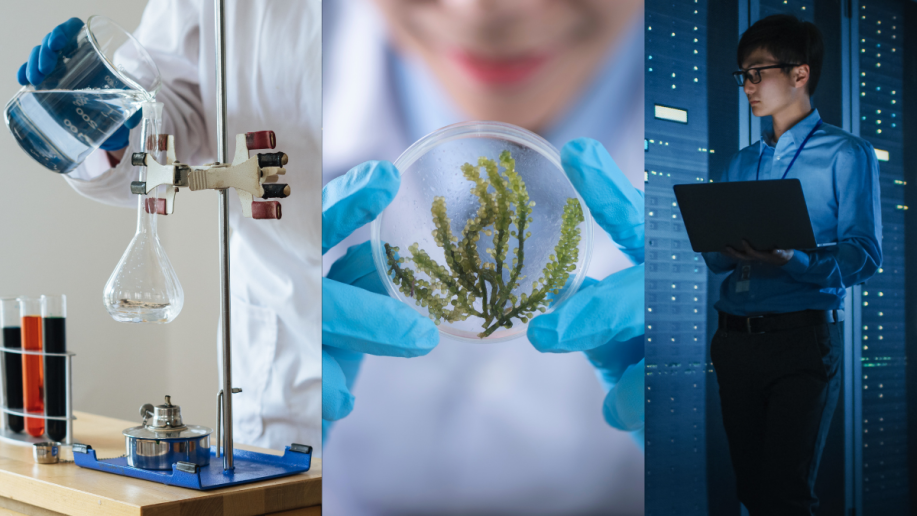 Professor Kate Goldberg's career choices and mentors shaped her path to the University of Maryland Global Campus, creating a life journey that echoes the story of many of our students. 
Kate Goldberg, collegiate assistant professor of data analytics at University of Maryland Global Campus (UMGC), grew up in a family that both embraced and excelled in math and science. She recognized early on that the encouragement she received made a huge difference in her life, especially when it came to STEM education.  
"My father was a math teacher and my grandfather was a math teacher, so I was fortunate to grow up with no fear of math," she said. "When I was doing homework assignments, my dad was right there helping me, and so I recognized that a nurturing environment is important."  
When she attended Randolph-Macon Woman's College in Virginia, now the co-ed Randolph College, Goldberg again benefited from a supportive environment.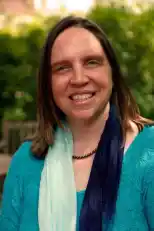 "At a woman's college, I didn't experience the gender discrepancies in math and science that a woman in a co-ed environment might experience," she said.  
Although she excelled at math at an early age, she went to college intending to become a veterinarian. However, Bs in biology discouraged her from continuing on that path. Sage advice from her father helped Goldberg set a course for future success. 
"My father told me to do three things," she said. "Get up, get dressed and go to breakfast in the morning; take a math class next semester; and practice your music every day." Goldberg had grown up playing clarinet and cello. 
"At the time, I didn't really understand what he was getting at, but the next day I went to breakfast, and I looked around at the women there," Goldberg said. "They were all dressed professionally. They were the leaders of my college, organized and put together."  
Goldberg's father knew she needed to see what leaders look like. He also believed she should follow her passion and strengths. And he understood that music, something she loved when growing up, would help to enrich her college experience.  
Dr. Paul Irwin, her first math professor at Randolph-Macon—at a time when she was still majoring in biology—introduced Goldberg to mathematical biology, which would eventually become her self-designed major and path to data science.  
"I was fascinated with the idea of finding phenomena in nature, like a sunflower, and studying the way it grows its seeds, its geometrical pattern and underlying formula," she said. For her senior research, she investigated the rate of growth of the mold Penicillium chrysogenum in different glucose levels, which impacts the production of the antibiotic penicillin.  
Goldberg's new major led her to learn computer programming and then to a job at the college's help desk, where she was able to study how people worked with computers and what problems they needed to solve.  
Dr. Irwin later encouraged Goldberg to pursue a master's degree in public health at Johns Hopkins University, but an anxiety disorder and fear of test-taking kept her from taking the GRE exam and derailed her graduate school plan at that time.  
"During the spring of my senior year of college, my mother saw an ad for a nearby environmental software company looking for technical support," said Goldberg. "I ended up getting the job, and it actually is what launched me into everything I know and do now."  
The company's clients were large refineries and other industrial businesses. It calculated, modeled and predicted the level of pollutants they emitted into the air.  
"I was there for three years, but it seemed like a lifetime," Goldberg said. "I traveled the country, I went to refineries and worked on installations, and I learned all of these computer skills that I had never known before."  
When the environmental company was in the process of being sold, around 2000, Goldberg's mother played another important role in determining her daughter's future.  
"My life had changed. I was about to get married and become a stepmother," she said. "My mother read that Washington College, which was closer to home, was looking for a help desk manager."  
Goldberg would spend the next 19 years at Washington College, the small liberal arts school in Chestertown, Maryland, in a variety of positions, gaining knowledge, experience and clout along the way. She professionalized the help desk department by hiring students, giving them job descriptions and helping them move through the organization and on to jobs in technology. She also revamped and automated the fundraising department and provided research and analytics in institutional research. In addition to her role as a staff member, she served as an adjunct professor in the Department of Business Management.   
"At the help desk, I got to know everyone because I was usually the first person they met on campus," said Goldberg. Fortuitously, this position led to her meeting the new vice president of fundraising, who asked Goldberg to update the school's entire database system. 
Developing a way to make predictions about donors ended up being an important step in Goldberg's path to data science, and it led her to the Susan M. Glasscock School of Continuing Studies at Rice University. "I heard that Rice University had just launched a continuing education certificate program in fundraising that was entirely remote, so I could complete it while raising my family," she said.  
Goldberg was matched with a capstone mentor at Rice, Clint Shipp, who asked why she didn't have a master's degree. Goldberg explained that family and job demands prevented her from commuting or moving for a graduate program—and there was also the issue of the test-taking anxiety. Dr. Shipp advised her to look at online programs. Goldberg found UMGC.  
Discovering UMGC was a game-changer. Goldberg enrolled in the Master of Science in Data Analytics Program and fell in love with the work.  
"I was solving real problems," she said. "I would get homework assignments, and I would use my work experience at Washington College to provide real-life solutions. I was becoming an expert."  
Faculty were supportive and provided practical exercises that were immediately applicable to working adults like Goldberg. During a meeting on campus, Goldberg talked to Dr. Susan Vowels, the chair of the Department of Business Management at Washington College. Vowels invited Goldberg to teach the data analytics course as an adjunct.  
Goldberg found that she enjoyed teaching and helping students to learn about data analytics. During a reflective moment on the beach with her husband, she decided to pursue more teaching opportunities. "I want people to experience that moment I had when I was excited about data analytics. I want to give that to other people," she explained.  
Goldberg reached out to Elena Gortcheva, chair of the UMGC Data Analytics program, to ask about teaching. Dr. Gortcheva told her that she would need a doctoral degree. So, Goldberg returned to UMGC as a student again, this time in the Doctor of Business Administration Program in the Business School.  
With the support of her family, Goldberg completed the program. Her dissertation provided a framework for nonprofit organizations to adopt analytics in furthering their missions, and she remains an active alumna in the program. She often speaks with current and prospective students to help them find their passion.  
Goldberg's doctorate has paid off and today she is living her dream. She is a full-time collegiate faculty member in UMGC's Bachelor of Science in Data Science Program. This new undergraduate degree and certificate program offers students from all around the world an opportunity to learn data analytics, problem-solving, data-driven decision making, business intelligence, data modeling, data visualization, machine learning and artificial intelligence.  
Goldberg, who also teaches as an adjunct in the UMGC Master of Science in Data Analytics Program, uses her experiences in the real world to provide interesting assignments and scenarios for her students to investigate.  
Goldberg has come full circle in her journey and now helps others unlock their potential just like her mentors did. She has a mentoring relationship with several former students. One is helping to create affordable housing in their community, another recently completed the dissertation phase of a doctoral degree and a third has decided to return to college to pursue a master's in data science.