University of Maryland Global Campus (UMGC) has taken its long-tested success with online learning on the road, giving community college students in a growing number of states access to its degree programs. The goal? To entrench UMGC as the country's most transfer-friendly university for adult learners.
UMGC's most recent alliances are with community college systems in California and Kentucky, as well as the citywide community college network in Philadelphia. Talks are underway with community colleges in Texas, Chicago, and South Florida, and additional collaborations are expected to be announced in the months ahead.
"UMGC is an institution built specifically for adult learners in the design of the curriculum and in the way courses are laid out, including the assignments in those courses," said Chris Motz, UMGC vice president for academic outreach and corporate alliances. "We offer seamless transfer for community college students, and the courses are all engineered for people who likely have a lot of other commitments outside of going to school."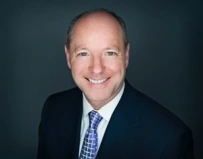 The terms of the community college agreements give students with associate degrees guaranteed admission to UMGC programs, along with the assurance that their academic credits will transfer. The partnerships also provide financial incentives. Community college students—as well as community college faculty and staff and members of their immediate families—are eligible for a 25 percent cut in tuition. Enrollment application fees are waived. And since electronic learning materials are used in most UMGC courses, there typically are no textbooks to buy.
The opportunity for assessment for prior learning, already familiar to UMGC's military students and Maryland community college transfer students, have been built into the agreements. Students who qualify for those credits have additional opportunities to shorten the time and investment needed to earn a UMGC degree.
"These students may come from a workplace where there was a formal training program that might not be recognized outside their company, but there is learning and experiences and skills from within that training that can be applied to our learning pathways," Motz said.
The scope and flexibility of UMGC's program offerings are also a draw for community college students. The university's most flexible degree program, the new Bachelor of Science in General Studies, allows students to craft an interdisciplinary degree that stretches across disciplines. In addition to bachelor's and master's degree programs, there are multiple certificate options.
Motz said another plus is UMGC's focus on preparing students for the workplace of the future. Cyberscurity, informational technology, and data analytics programs, in particular, hold interest for students in the geographic areas where UMGC has already forged alliances.
"We build curriculum around industry skills that are in demand," Motz explained.
Carla Jones, UMGC director of career development and outplacement services, said the workplace advantages don't end with a UMGC degree. The university also offers lifelong career services to its students and alumni, including recruiting events, career-development webinars, online interview tools, a job board and one-on-one sessions with career advisers—via video, email or phone.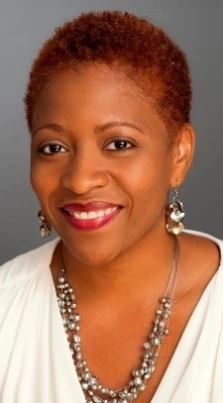 "Once community college students are enrolled at UMGC, they have automatic access to the university's career services—for their lifetime. That includes links to improve resumes and optimize LinkedIn profiles, as well as a repository of career-focused blogs, videos and webinars. They have access to virtual career fairs, assessment tools and links to practice interviews," Jones said.
Jones noted that UMGC had a history of holding both in-person career events in Maryland and virtual events. Since the pandemic, it has focused on virtual events to enable the participation of students, alumni and employers across the country.
"What makes us unique is that we had virtual career supports in place even before the pandemic. We have been operating in a virtual environment for a long time, and all our resources are online and virtually accessible 24/7," Jones said. "We also have a feature that enables students to find mentors and conduct informational interviews with people working in their field. And our platform carries posts about job openings that are national and, even sometimes, worldwide."
Jones noted that while many universities focus on luring big-name companies to campus, UMGC connects with a spectrum of employers, large and small, across a range of industries.
Although many community colleges have transfer agreements with public universities in their own states, the shift to virtual classrooms during the COVID-19 pandemic ramped up interest in out-of-state institutions with flexible online academic programs. Motz called UMGC's reputation "a differentiator" for community college networks that are "very discerning about who they partner with."
"The UMGC experience is rich and personalized. The support that UMGC students receive is part of the advantage for students who come to our school," said Motz. "They receive an online education that delivers a quality curriculum."
The community college push is the latest element in UMGC's strategy to meet students where they are, with the right programs at the right time. It springboards from military members' familiarity with its programs.
"Our strategy is to look at institutions that are large and that have a significant number of military-affiliate students," Motz explained. "These are communities where we already have a physical presence, and our reputation is known among military students."
Motz said UMGC is leveraging the expertise of its military education coordinators, who are now visiting community colleges near military education facilities.