UMGC Establishes Alliance with California Community Colleges to Increase Bachelor's Degree Pathways for Some Two Million Students
Adelphi, Md. (Oct. 26, 2021)–University of Maryland Global Campus (UMGC) and the California Community Colleges Chancellor's Office (CCCCO) have announced a transfer partnership that will expand the reach of UMGC's 90+ online academic programs to more than two million learners enrolled in the California system's 116 community colleges.


"With this agreement, students with an Associate Degree for Transfer from the California Community Colleges can enroll at UMGC with the assurance that they will be admitted as juniors in their academic major and that their community college courses will count toward their bachelor's degree," said Acting California Community Colleges Chancellor Daisy Gonzales.
As part of the partnership, all degree-seeking California community college students, graduates, and employees of the community colleges, as well as their spouses and dependents who identify a California community college on their online application, will receive a waiver of the UMGC application fee and a discount on out-of-state tuition for most programs of study.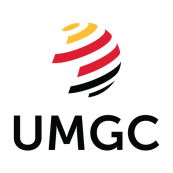 "We are proud to join with the California Community College Chancellor's Office to increase access to quality online bachelor's programs and accelerate the pathway to a four-year degree," said UMGC President Gregory Fowler. "It is vitally important to provide a seamless process for community college students to ultimately achieve their educational goals as efficiently and affordably as possible."
UMGC has an annual enrollment of approximately 90,000 students, more than half of whom are active-duty military personnel and their dependents serving on military bases around the world.
UMGC offers award-winning online programs in disciplines including biotechnology, cybersecurity, data analytics, information technology, healthcare management, and business that are in high demand in today's increasingly technical, global workplace. UMGC also offers cost savings through its use of digital resources, which have replaced costly publisher textbooks in most courses.
About California Community Colleges
The California Community Colleges is the largest system of higher education in the nation, composed of 73 districts and 116 colleges serving 2.1 million students per year. California community colleges provide career education and workforce training; guaranteed transfer to four-year universities; degree and certificate pathways; and basic skills education in English and math. As the state's engine for social and economic mobility, the California Community Colleges supports the Vision for Success, a strategic plan designed to improve student success outcomes, increase transfer rates and eliminate achievement gaps. For more information, please visit the California Community Colleges website or follow us on Facebook and Twitter.
About University of Maryland Global Campus (UMGC)

UMGC is the state of Maryland's open-admissions university. With an enrollment of some 90,000 students, the university offers high-quality, affordable, accessible undergraduate, graduate and doctoral degree programs as well as non-degree certificate programs in online and hybrid formats. In 1949, UMGC became the first institution to send faculty overseas to teach active-duty military personnel at installations in Europe.
The university expanded overseas operations to Asia in 1956 and to the Middle East in 2005. UMGC now offers classes and education support services to military personnel and their families at 175-plus locations in more than 20 countries. Over half of the university's current students are active-duty military personnel and their families, reservists, members of the National Guard and veterans.