UMGC Cyber Team Enters Fall Season with a Victory at Parsons Capture the Flag Competition
Cybersecurity Awareness Month

|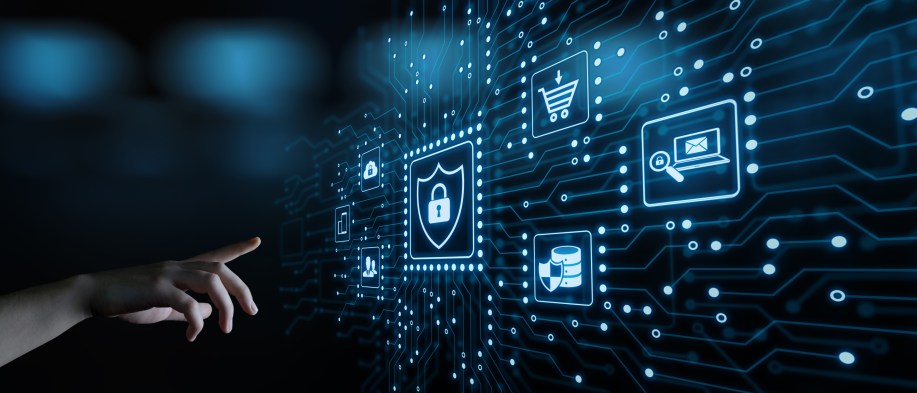 Adelphi, Md. (October 8, 2021)–The University of Maryland Global Campus (UMGC) cyber competition team placed first in in a recent capture the flag (CTF) tournament sponsored by Parsons Corporation, a global provider of cyber and converged security services.
At the Sept. 28 event, which attracted cybersecurity professionals and students of all skill levels, UMGC scored 4,300 points to beat out 10 other teams and take first place. The winning UMGC team included current student and active duty Air Force member John Cole, as well as recent alumni Paul Chilcote, Alex Barney and Jonathan Woodward, who all received their undergraduate degrees from UMGC. 
"Our win in this Parsons event was particularly meaningful because the team fell out of first place with only 24 minutes left, but then regained the lead for good and won by only 100 points," said Jesse Varsalone, associate professor of Computer Networks and Cybersecurity at UMGC and coach of the competition team. "The victory was a testament to the highly developed skills of the students and alumni who participated."
The Parsons jeopardy style CTF event tested participants' skills on a range of relevant topics, including network forensics, coding, web hacking, cryptography, analytics, penetration testing, malware analysis, algorithms and reverse engineering. Typically an in-person event, students participated in this Parsons CTF competition remotely due to COVID-19 restrictions. "In the face of the pandemic, UMGC has continued to grow its team and compete in remote events at the highest level and the Parsons competition, based in Denver Colorado, is yet another example," said Varsalone.
Established in 2012, the UMGC cybersecurity team is composed of students, alumni, and faculty who compete regularly in digital forensics, penetration testing, and computer network defense scenarios that help them gain experience to advance their cybersecurity careers. To prepare for competitions, students detect and combat cyberattacks in the university's Virtual Security Lab and work through case studies in an online classroom. Through its history, the team has received numerous top honors, including recent first-place finishes in the 2021 Maryland Cyber Challenge and the 2020 MAGIC, Inc. capture the flag competition. 
About University of Maryland Global Campus
University of Maryland Global Campus is a world leader in innovative educational models with award-winning online programs in biotechnology, cybersecurity, data analytics, information technology, and other high-demand disciplines in today's increasingly technical, global workplace. With an enrollment of some 90,000 students, UMGC offers open access with a global footprint and a specific mission—to meet the learning needs of students whose responsibilities may include jobs, family, and military service. The university offers both undergraduate and graduate degrees and certificate programs, including doctoral programs. A pioneer in distance education since 1947, UMGC is harnessing the power of learning science and technology to deliver accessible high quality, low-cost higher education.