UMGC Highlights Fire Prevention Month and Educational Opportunities Available to First Responders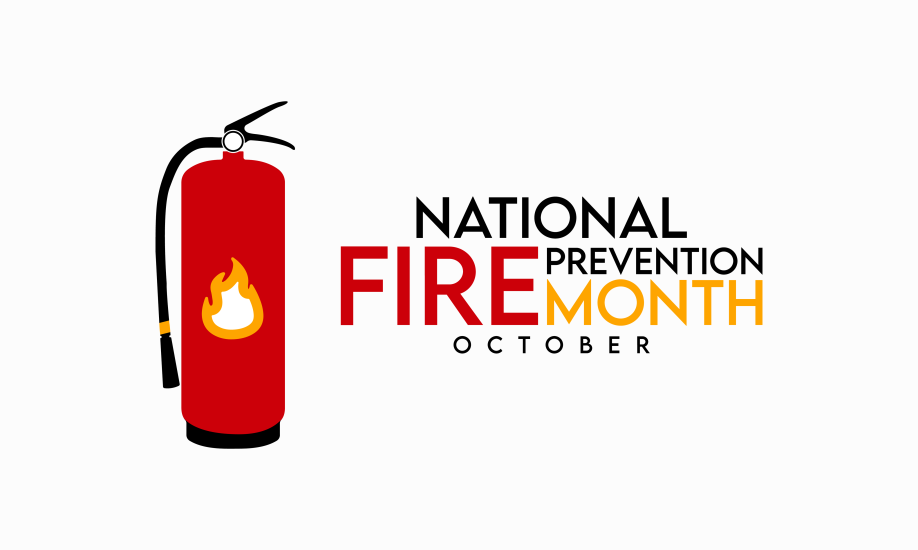 October is Fire Prevention Month, and last week (Oct. 3-9) was recognized as Fire Prevention Week, which aims to raise awareness on fire safety to protect people and their homes. Faculty experts from the University of Maryland Global Campus (UMGC) recently discussed fire safety tips and how UMGC educates first responders, law enforcement and other professionals.
"The latest fire safety campaign recommends sleeping with your bedroom door closed, so it puts that barrier between you and the fire and controls the spread, and also to create an evacuation plan for your house," said Ralph Hutton, collegiate associate professor for homeland, intelligence and emergency management. "Make sure your smoke detectors are working and your batteries are replaced every six months."
Hutton is currently updating content for Fire Prevention, Organization and Management course, which is part of the Fire Administration minor at UMGC for undergraduate students. Other courses in the minor include Fire and Emergency Services Administration, Personnel Management for Fire and Emergency Services, Community Risk Reduction for the Fire and Emergency Services and Emergency Services Training and Education. All the classes are modeled after the National Fire Academy's Fire and Emergency Services Higher Education curriculum.
The Fire Administration minor can accompany one of the following bachelor programs: public safety administration, homeland security, investigative forensics or legal studies. Graduate students can also advance their knowledge by obtaining a master's degree in one of three specialties: emergency management, homeland security management or intelligence management. Certificates are available as an undergraduate in Public Safety Executive Leadership or graduate Homeland Security Management specialization.
"We have instructors with extensive experience and students who are working in the field themselves, so the scholar-practitioner is a benefit to our students," said Christopher Swain, program director for the public safety administration program at UMGC and a retired Major from the Harford County Sheriff's Office in Maryland. "Our instructors have a range of professional backgrounds from fire chiefs to emergency managers."
Brian Powers, program director of homeland, intelligence and emergency management and collegiate associate professor, pointed out that emerging technologies play a crucial role in educating professionals to respond to fire emergencies, natural and human-made disasters, urgent situations and much more.
Recent innovations include fire behavior computer modeling, which can help assess risks before wildfires start and project their path and growth.
"The use of drones is increasingly important for firefighters because they can be equipped with sensors, which can produce infrared photos and artificial intelligence of the fire area," Powers said. "This helps gather information for the positioning of firefighters and managing resources."
The impact of climate change is a growing factor attributed to the frequency of wildfires in the United States. Last year, an estimated four percent of California's total land burned in numerous and more intense wildfires.
Sabrina Fu, program director and collegiate professor of UMGC's environmental science and management program, says, "The experts often say climate change is a threat multiplier for fires because of droughts and extreme weather."
Powers highlighted the intertwined responsibilities of law enforcement, public safety and emergency management when dealing with various crisis situations, including wildfires. "If someone set a fire, all three sectors could be involved in the investigation" Powers said.
For more information on UMGC's various program offerings available to first responders or law enforcement, visit umgc.edu.