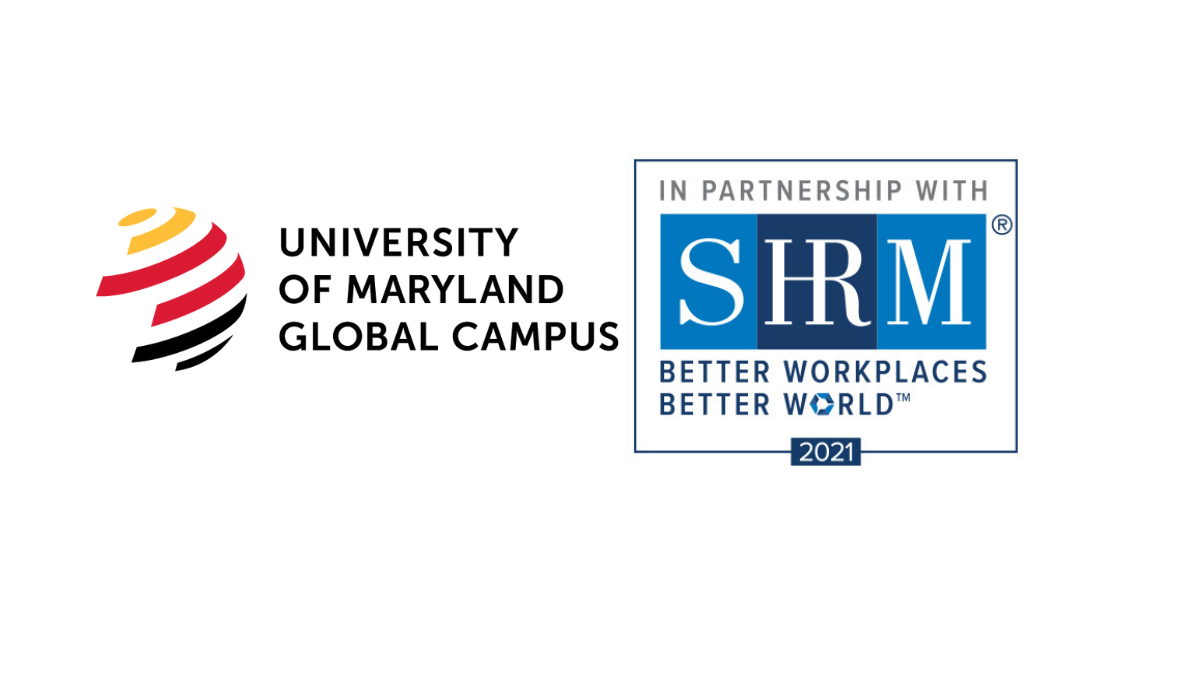 12-Week, Non-Credit Prep Course to be Offered Online

Adelphi, Md. (Sept. 23, 2021)—University of Maryland Global Campus, a trailblazer in providing online education to adult learners, has teamed up with SHRM (Society for Human Resource Management) to offer a customized, non-credit course to prepare SHRM members for two key professional certification exams.
The 12-week, online course will prepare students to take the SHRM Certified Professional® (SHRM-CP®) and SHRM Senior Certified Professional® (SHRM-SCP®) exams and will run from Sept. 27 to December 17.
"We are proud to be working with the most respected HR professional organization in the world," said Blakely Pomietto, UMGC senior vice president and chief academic officer. "The course we have developed with SHRM will help their members to become the most qualified and valuable HR professionals they can be for their organizations." 
UMGC is one of only 275 approved SHRM Education Partners in the world. The online certification prep course is designed specifically for adult learners and includes a structured learning experience with a SHRM-certified instructor. The course will include the online and print versions of the 2021 SHRM Learning System, the official certification preparation tool for success on the exams. 
"We are excited to have University of Maryland Global Campus join our exclusive community of SHRM Education Partners," said Nick Schacht, SHRM's Chief Global Development Officer. "UMGC's long-standing commitment to the career development of individuals around the world is a model for the future of work. We welcome the opportunity to add SHRM offerings to the UMGC portfolio."
Students who complete the course and earn a certification can earn up to 9 undergraduate credits and six graduate credits toward a degree at UMGC.
About University of Maryland Global Campus

University of Maryland Global Campus is a world leader in innovative educational models, with award-winning online programs in disciplines—including biotechnology, cybersecurity, data analytics and information technology—that are in high demand in today's increasingly technical global workplace. With an enrollment of some 90,000 students, UMGC offers open access with a global footprint and a specific mission to meet the learning needs of students whose responsibilities may also include jobs, family and military service. The university offers both undergraduate and graduate degree and certificate programs, including doctoral programs. A pioneer in distance education since 1947, UMGC today is harnessing the power of learning science and technology to deliver high quality, low cost, accessible higher education.

About SHRM
The Society for Human Resource Management, creates better workplaces where employers and employees thrive together. As the voice of all things work, workers and the workplace, SHRM is the foremost expert, convener and thought leader on issues impacting today's evolving workplaces. With 300,000+ HR and business executive members in 165 countries, SHRM impacts the lives of more than 115 million workers and families globally.