University of Maryland Global Campus Names Chuck Trierweiler Chief Marketing Officer and Senior Vice President for Admissions
Adelphi, Md. (August 16, 2021)–University of Maryland Global Campus (UMGC) has named Chuck Trierweiler, a senior marketing executive with more than 30 years of experience in higher education, technology, and consumer goods, as chief marketing officer and senior vice president for admissions. He began his new position on August 2. 
Trierweiler will serve on the university's Executive Committee and lead the Marketing and Admissions unit, responsible for developing and implementing a comprehensive, global approach to marketing and admissions that aligns with the university's overall strategy, strengthening the student experience and shaping how UMGC engages with prospective learners all the way to graduation.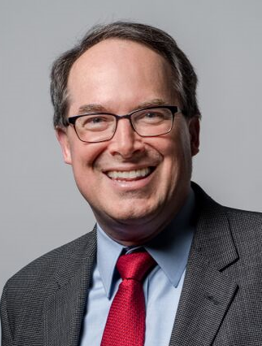 Chuck Trierweiler
"Chuck is a true professional with a long track record of driving growth across multiple industries, including higher education," said UMGC President Gregory Fowler. "I look forward to his insight and leadership as we work together to strengthen our student experience, expand our reach, and improve lives and communities around the world." 
Trierweiler most recently served as global head of product marketing and vice president for ibml, a market-leading technology company focused on information capture and intelligent, high-speed scanning. Prior to that role, he served for 15 years in higher education, first at Capella University in marketing and business management and more recently as chief marketing officer and executive vice president for the Education Corporation of America, a 71-campus college system. 
"I am very excited to join an institution with such a strong history of focusing on the needs of adult learners, and I look forward to expanding UMGC's mission of transforming the lives of students across the globe," said Trierweiler. 
Earlier in his career, Trierweiler held leadership roles in marketing with the $8 billion grocery retail division of SuperValu Inc.; with subsidiaries of the Alberto Culver Company in Illinois and Stockholm, Sweden; and with the Cadillac Motor Car Division of General Motors in Detroit, Michigan.  
A graduate of Michigan State University with an MBA from the University of Michigan, Trierweiler has won multiple advertising awards, including three ADDYs; the Cannes Advertising Awards, Bronze Lion; and second prize in Sweden's Advertising Effectiveness competition.