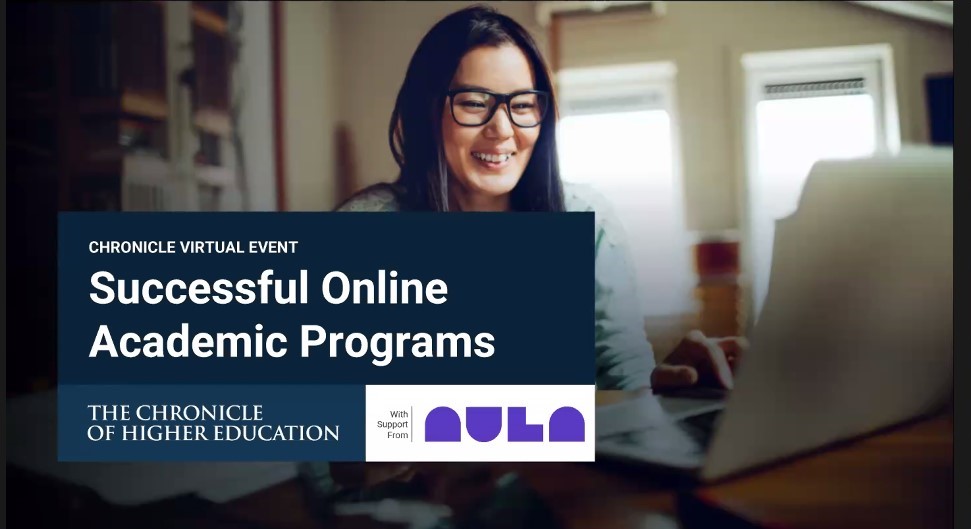 A recent virtual panel discussion—entitled "Successful Online Academic Programs" and organized by the Chronicle of Higher Ed—focused on what institutions will do with their online capabilities as they explore the potential of the digital-first classroom post-pandemic. It also delved into the lessons these same schools have learned about operating successfully from more established online players.
Joining moderator Ian Wilhelm, an assistant managing editor at the Chronicle, was University of Maryland Global Campus Chief Student Affairs Officer Martina Hansen, along with Evangeline Cummings, assistant provost and director of the University of Florida's online program; Peter Shea, a University of Albany education professor, who had been the associate provost for online learning; and Jarris Taylor, director of Hampton University's online program.
The panelists agreed that the question will be whether students will want to continue studying online, and if not, how quickly they will jettison "Zoom U" in favor of the traditional on-campus experience.  What happens in the next couple of years may transform higher education.
If traditional, brick-and-mortar universities choose to continue providing online instruction post-pandemic, they will have to enhance the online experience to ensure that students feel part of an academic community.
As a pioneer in online education, UMGC can offer practical advice on what makes these courses and programs work.
"Have you ever shown up for a party [where you] didn't know anyone, and you felt really lonely and probably left early?" Hansen asked. "When our students are showing up in an online classroom, how do [we] help them feel a sense of belonging?"
One of the first assignments in each class is to post something about yourself to the discussion board, she said, including your goals, background, and what brought you to UMGC. Many students are veterans or active service personnel, and they quickly find they have other things in common.
"It seems so simple, but that helps people feel like they are not alone," she said.
Hansen added that students also want to feel a part of their program, so it helps to find ways to connect them to other students with the same major and program-related activities. Students need to know that the program is right for them, see their path forward, and understand where it will lead.
Equally important, they need to be able to find support online just as students would on campus, whether around financial aid, clubs and organizations, or registration and transcripts.
The online experience must be about flexibility, Hansen said, so students studying online must be able to do everything just as easily as their counterparts on campus. And they also need the mental and emotional support to help them navigate the personal and academic challenges online students often encounter—especially when they are adult learners juggling full-time jobs, families, or military responsibilities.
While Hansen said UMGC conducts regular student surveys, hearing directly from students is one vital component that generates more nuanced feedback. The university's Student Advisory Council provides regular feedback on how the institution can improve, she said, and that has informed decision-making around the availability of academic support resources and how to get help from tutors, librarians and success coaches.
"Outreach to students is really critical," Hansen added, "just keeping a pulse on how students are doing and helping them individually to overcome challenges."