UMGC Promotes Kristophyre McCall to New Role as Chief Transformation Officer
Adelhi, Md. (July 27, 2021)—University of Maryland Global Campus (UMGC) has promoted Kristophyre McCall to the newly established role of chief transformation officer.
In this new position, McCall will oversee innovation, enterprise program management (ePMO), and information security, and will serve on the university's executive committee. McCall will also be responsible for driving forward critical business and technology processes, products, and programs that will support the university's academic and administrative priorities.
"Kris has been successful in optimizing key processes and operations that have strengthened our services for learners worldwide," said Nicholas Eremita, UMGC chief of staff and senior vice president for strategy. "He has led a variety of other initiatives to improve efficiency and effectiveness in service to our students, and we look forward to his vision and leadership in this new role."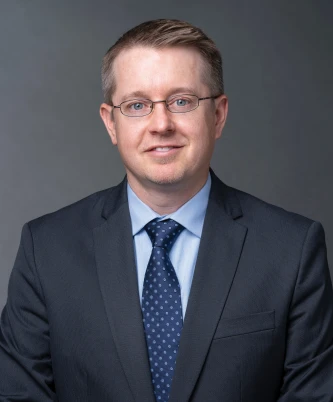 McCall came to UMGC in 2018 as vice president for academic operations and led his teams to record-setting performance, even in the face of challenges presented by the pandemic. He has worked across Academic Affairs and with other institutional partners to develop the Straightline Paths for UMGC's undergraduate programs based on real-world student data and behavior and extended the university's capacity to expand and optimize student transfer pathways.
"I am excited to take on these new responsibilities and this new position," said McCall. "Our education offerings and the way we operate are destined to change as time passes, and it is imperative that we prepare for the future of education. Our goal is to establish a level of agility that allows us to continuously improve upon our vison, strategy, operations and culture, even as we position ourselves to seize new opportunities in an ever-changing educational landscape."
McCall has spent his career developing new and innovative ways for educational organizations to adapt and transform the way they handle operations while focusing on great student experiences and outcomes. Prior to UMGC, he served in senior leadership positions in university operations for Pearson Online Learning Services, Western International University and American Intercontinental University.
From 2003 to 2008, McCall was vice president of operations and student management at Career Education Corp., where he was a member of the Group President's executive management team and led the daily operations of the student management process across three institutions in the group.
McCall holds a BS in Economics from Northern Illinois University and a MSM in Business Management and MSM in Project Management from Colorado Technical University.