UMGC's Institutional Advancement Team Sweeps Hermes Creative Awards for Quick Transition to Holding Highly Successful Virtual Events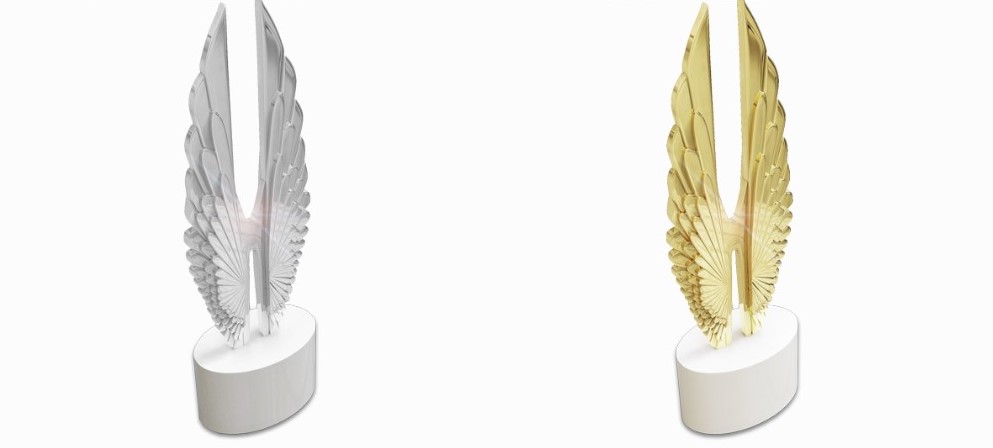 University of Maryland Global Campus swept the international 2021 Hermes Creative Awards for creative communication, winning platinum, gold and honorable mention for work the Institutional Advancement team did to reconfigure  events online to accommodate COVID-19 restrictions.
The annual Hermes Awards are granted to universities, Fortune 500 corporations, nonprofit organizations and advertising and public relations agencies in recognition of innovative communication work.
"You are being judged by your peers, by marketing communication professionals who identify work that's above and beyond the scope of the standard for the industry," said Nikki Sandoval, UMGC's associate vice president for Alumni Relations.
The university was "able to adapt and move quickly" when the pandemic struck, said Cathy Sweet, UMGC vice president for Institutional Advancement. She credited support from other university units for allowing her team to take risks—and ultimately, succeed—and the awards recognize the university's commitment to supporting students and alumni.
The Platinum Award went for the work done for the "Giving Day 2020: One Day of Giving, A Lifetime of Impact" campaign.
Giving Days are 24-hour fundraising challenges that rally groups of people around a particular cause through digital communication, targeting alumni, students, staff and supporters.
UMGC held its first Giving Day in 2018; it has since become an annual event. In 2020, Giving Day was scheduled for May 27, but once the pandemic struck, plans were adjusted quickly. The university realized the greatest immediate need was to establish a student emergency fund, later named the Student Aid Fund for Emergency Relief (SAFER), and the date was moved up to raise urgently needed money.
Even with employees in the midst of an abrupt transition to remote work, Institutional Advancement staff were able to meet an 18-day deadline to create a strategy for messaging, images, social media, email templates, data segmentation and website, and the campaign launched more than a month early, on April 20. The multi-channeled campaign raised $41,433, a 205 percent increase over Giving Day 2019, with almost all of the gifts were aimed at the SAFER fund, surpassing the goal set for that aspect of the effort.
The Hermes Gold award was presented for the UMGC Ehrensberger Legacy Society Induction Celebration that was held virtually on June 16, 2020, in lieu of the annual in-person luncheon.  The Society recognizes the university's major financial supporters, inducting new members and seeking prospects for future members.
In the past, the event attracted about 25 local Maryland residents. But on just 40-days' notice, the Institutional Advancement team converted the event to a virtual format, while accommodating many attendees who were elderly and sometimes not as technology-savvy as younger demographics. The event drew 87 attendees from seven states and Washington, D.C., greatly expanding its reach.
"What was originally an obstacle that we were a little nervous about turned into a great win," Sandoval said.  "All of those who wanted to participate could. They don't always have the ability to do that if the event is in-person."  
The Honorable Mention award was granted for the "Alumni Homecoming and 30th Annual Awards: Together We Are UMGC" campaign.
As a worldwide campus, the university put on three events in one day focused on its three divisions: Europe, Asia and the United States. In 2019, the event attracted 375 attendees. By shifting to a virtual format, the university was able to accommodate  673 participants from 31 states and five countries.
Even more important, Sandoval said, UMGC was able to use Whova mobile and a web app that allowed the participants to customize their experience, seeking out fellow alumni with similar interests.
Four networking "lounges" allowed alumni to congregate with people who shared their interests, and by the time the event was over, the alumni participants had created another 20 lounges of their own. More than 250 discussion boards were also set up along with 144 meet-ups during the event.
"This put the power in their hands for how they wanted to network," Sandoval said, "how they wanted to communicate with each other, and they have continued access to that."
It was groundbreaking, Sweet said. "I believe we got this award because we developed something that no one else was doing. The team came together in the time of global crisis and found an alternative way to execute our plans."
She is "proud of the team," said Sweet, and grateful for "the trust and support of leadership to make changes quickly to support the global UMGC student and alumni community." The awards program is administered by the Association of Marketing and Communication Professionals.