UMGC Adjunct Faculty Member Shari Fleming, Esq. Named to The Maryland Daily Record's List of "Leadership in Law Honorees"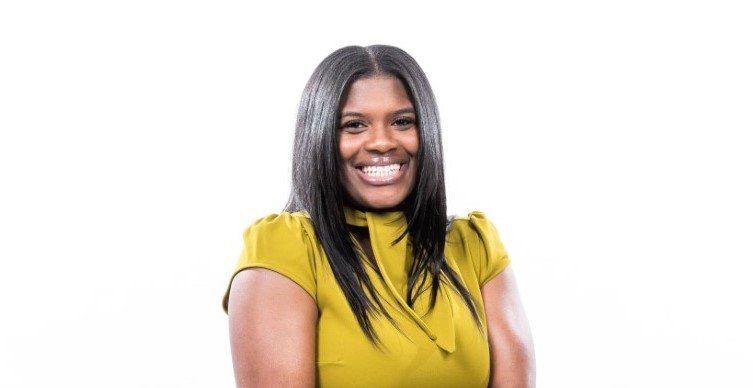 Shari Fleming, Esq., principal of the Law Office of Shari Fleming and an adjunct faculty member in the legal studies program at University of Maryland Global Campus (UMGC), has been named to The Maryland Daily Record's list of "Leadership in Law Honorees."
The list recognizes Maryland's legal professionals—lawyers and judges—who demonstrate outstanding dedication to their occupation and to their communities. Fleming is one of 10 who made the list in the Generation J.D. category, which recognizes up-and-coming legal professionals.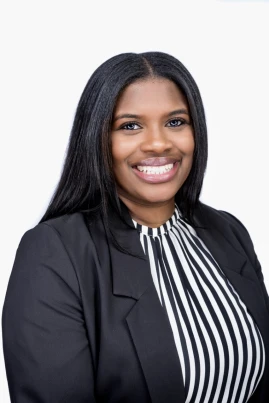 Shari Fleming, Esq.
"I am both humbled and elated to be recognized by my peers in the legal and business community," said Fleming. "My practice is enriched by my teaching at UMGC, and I am grateful to use this opportunity to continue to share the importance of advancing the concepts of ownership, wealth maintenance and wealth retention, particularly within communities of color, because Our Legacy Matters."
Fleming is a business and legal strategist, focused on helping individuals reach their goals. "I believe in the importance of serving with excellence and integrity throughout every business and legal transaction," said Fleming. "I serve a variety of clients from individuals to businesses, ensuring receipt of high-quality legal representation."
Fleming earned a B.S. in Science in History and a B.S. in Black Studies, graduating Magna Cum Laude from Lincoln University in Pennsylvania. She holds a J.D. from the University of Maryland School of Law and is a member of the Maryland Bar. Fleming also has been trained as a court designated mediator of civil disputes and is a licensed real estate broker.
In addition to teaching at UMGC, Fleming is an adjunct at Howard Community College. She has taught courses in business law, business ethics, introduction to law, elder law, child abuse and neglect, healthcare policy, healthcare law and ethics and special education law.
Winners were selected by an outside panel of legal and business leaders. An overall winner of this year's Leadership in Law Awards will be announced at the online celebration event on June 17. The honoree will be determined by a vote of this year's Leadership in Law winners.
"This year's Leadership in Law celebrates the legal professionals who make this state great," said Suzanne Fischer-Huettner, senior group publisher of The Daily Record. "We honor their excellent work in the profession in addition to their devoted community service and mentoring of the next generation. In addition, the Generation J.D. Award recognizes those in the early stages of their careers, and the Lifetime Achievement Award honors those who have dedicated many years to the profession. We at The Daily Record are pleased to recognize this year's honorees."
Winners will be profiled in a special insert in the newspaper's June 18 issue and on its website.
In addition to Fleming, others in the Generation J.D. category included:
Heather Welch Arbogast, McGuireWoods LLP
Ashleigh J.F. Lynn, Venable LLP
Nicholas R. McDaniels, Lewis McDaniels LLC
Raynna A. Nkwanyuo, O'Donoghue & O'Donoghue
Thomasina Poirot, Venable LLP
Aarti Kaur Sidhu, Disability Rights Maryland
Nicholas Stewart, Saul Ewing Arnstein & Lehr LLP
Tony William Torain II, Polsinelli P.C.
Nicole K. Whitecar, Miles & Stockbridge P.C.
2021 Lifetime Achievement Honorees
Hon. Andre M. Davis, United States Court of Appeals for the Fourth Circuit
William J. Murphy, Zuckerman Spaeder LLP
Kenneth Thompson, Venable LLP
William T. "Bill" Wood, Wood Law Offices LLC