Brig. Gen. Janeen L. Birckhead, Commander of the Maryland Army National Guard, to Deliver Keynote Address at UMGC Virtual Stateside Commencement, Saturday, May 15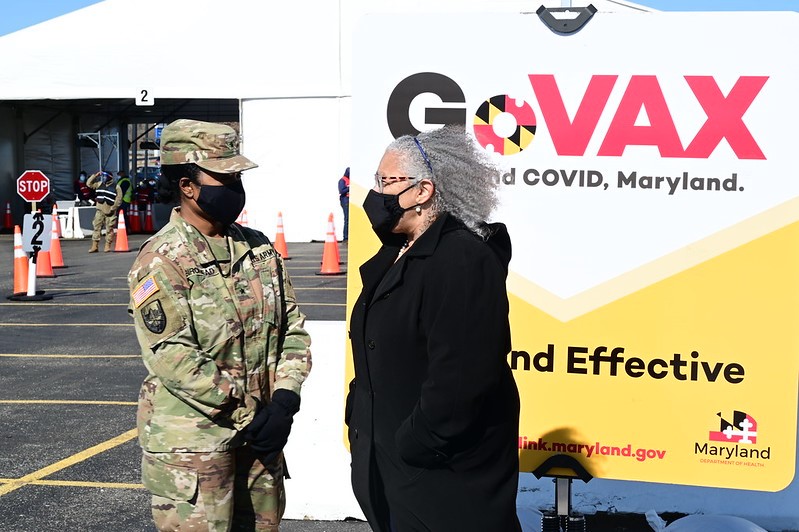 Birckhead Led All National Guard Troops Deployed at the U.S. Capitol During the Presidential Inauguration and Heads Maryland Governor Larry Hogan's Vaccine Equity Task Force
Adelphi, Md. (April 27, 2021)—University of Maryland Global Campus (UMGC), the nation's largest online public university, will host a virtual commencement ceremony on May 15 at noon.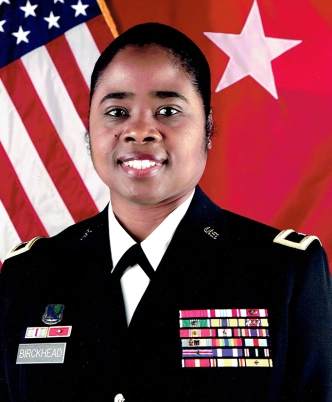 Brig. Gen. Janeen L. Birckhead, assistant adjutant general and commander of the Maryland Army National Guard and a graduate of UMGC, will provide the commencement keynote address. Brig. Gen. Birckhead has a distinguished 30-year military career, including recently leading all National Guard troops deployed at the U.S. Capitol following the failed insurrection on January 6 and for the January 20 presidential inauguration. She was also selected by Maryland Governor Larry Hogan to lead the state's vaccine equity task force. 
Raymond Fisher, a U.S. Marine Corps veteran who traces his family history on his mother's side to a slave owned by George Washington and who earned a Bachelor of Science degree in information systems management after a 25-year journey, will give an address on behalf of the graduating class. 
The commencement website also includes the conferral of degrees by UMGC President Gregory W. Fowler and a virtual greeting from Governor Hogan. In addition, the site features a section comprising the names of graduates with their photos and inspirational messages and messages of congratulations from UMGC faculty, staff members and friends. 
UMGC holds separate commencement ceremonies annually in Europe and Asia, to accommodate graduates who are serving in the military overseas. 
Here is a snapshot of UMGC graduates for 2020-21:
Total number of graduates worldwide: 13,171 
Location of our graduates:  All 50 U.S. states, the District of Columbia, and 32 countries and territories. 
Youngest graduate: 17 years old 
Oldest graduate:  78 years old 
Average age: 35 years old 
About University of Maryland Global Campus
University of Maryland Global Campus (formerly University of Maryland University College) is a world leader in innovative educational models, with award-winning online programs in disciplines including biotechnology, cybersecurity, data analytics, and information technology that are in high demand in today's increasingly technical, global workplace.  
With an enrollment of some 90,000 students, UMGC offers open access with a global footprint and a specific mission—to meet the learning needs of students whose responsibilities may include jobs, family, and military service. The university offers both undergraduate and graduate degree and certificate programs, including doctoral programs.  
A pioneer in distance education since 1947, UMGC today is harnessing the power of learning science and technology to deliver high quality, low cost, accessible higher education.  
In 1949, UMGC became the first institution to send faculty overseas to teach active-duty military personnel at installations in Europe. The university expanded overseas operations to Asia in 1956 and to the Middle East in 2005. UMGC faculty have taught in the war zones of Vietnam, Kosovo, Kuwait, Afghanistan and Iraq.  
UMGC now offers classes to military service personnel and their families at more than 175 locations in more than 20 countries. Today, more than half of the university's students are active-duty military personnel and their families, members of the National Guard and veterans.