UMGC Takes First Place in CyberMaryland's National Capture-the-Flag Competition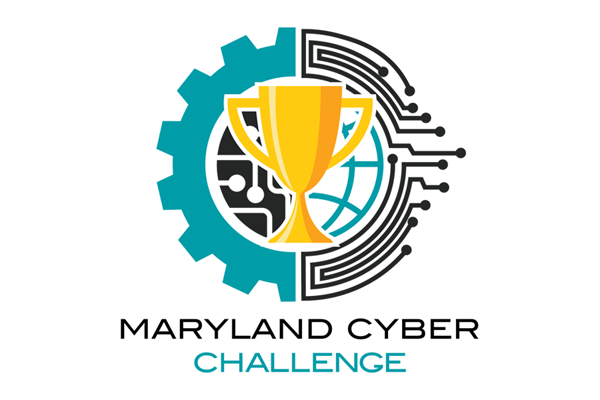 Adelphi, Md. (March 29, 2021)–University of Maryland Global Campus (UMGC) placed first in the four-year university category at the 2021 CyberMaryland Conference's national capture-the-flag (CTF) competition on March 24.
UMGC scored 91 points to take first place, followed by runner up University of Central Florida with 87 points, and Towson University taking third-place with 56 points.
The UMGC team included Tim Nordvedt, captain (MS Cybersecurity Technology); Paul Chilcote (BS Cyber Management and Policy); Louis Rush (MS Digital Forensics and Cyber Investigation); and Ben Simcox (BS Computer Science, Cybersecurity minor).
"Our victory in this annual event is a testament to the rigor of our cybersecurity program and to the highly developed skills of the graduate and undergraduate student practitioners working in the field today," said Jesse Varsalone, collegiate professor of Cybersecurity Technology at UMGC and organizer of the competition.
The signature event of the conference, the Maryland Cyber Challenge & Competition (MDC3) hosted by UMGC, gathered top national cyber talent competing in an online-virtual competition using the TryHackMe cybersecurity training platform.
The UMGC team was coached by Aaron Klink, associate adjunct professor in Cybersecurity Technology in the School of Cybersecurity and Information Technology. John Galliano, program director, Cybersecurity Technology, and Varsalone ran the competition, which included creating all 100 questions in 10 categories, conducting the training session, tabulating the results, and managing technical issues and questions throughout the competition.
About CyberMaryland 2021
Hosted by the Federal Business Council (FBC), the 2021 CyberMaryland Conference featured two days of educational presentations on the latest IT and cybersecurity technologies by industry and government subject matter experts. The event assembled thought leaders from Maryland's cybersecurity sector and also featured nationally recognized speakers and panelists on cyber and technology innovations. Sessions covered the most up-to-date information from leaders in all facets of the cyber ecosystem. This year's theme, "Building the Cyber Generation," encompassed the event's intent to ensure the cyber-safety of today and educate the cybersecurity professionals of tomorrow.