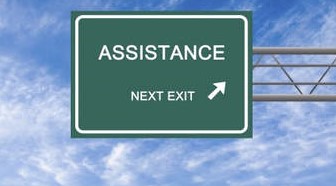 Five hundred dollars may not seem like a significant amount of money, but to the UMGC students struggling with expenses during the COVID-19 pandemic, it can be a lifesaver and a morale boost that helps them get through a difficult period.
That's why the university created SAFER – Student Aid Fund for Emergency Relief – and encouraged students who are in need of immediate financial assistance to apply.
"The students are vulnerable and they are clear about their struggles," said Kristen Staten, UMGC's Assistant Vice President of Financial Aid, Scholarships and State Grants.  "They are super committed to keeping up with their education, and they just need a little bit of help. It's great to be able to provide that help."
Launched last July, the grants are financed entirely by donations to the university. Students can apply for awards in amounts ranging from $100 to $300 to $500, depending on their need. As of the end of March, the SAFER program has supported 935 students, with grants totaling $465,100.
"The most common issue is housing insecurity, and when you have a housing problem, they typically need the maximum amount," she said.
Since UMGC's mission is to serve adult learners, many of whom are completing their education while maintaining jobs and family commitments, the sudden evaporation of their employment when the economy shut down last spring was a major blow.
Darby Fallon, a 28-year-old finance major who is working simultaneously on a certificate in Human Resources Management had been working in the restaurant business since dropping out of the University of Maryland in her junior year.  She already had decided there was no future for her in that industry, so she had turned to UMGC to finish her education.
And then the restaurant business disappeared with the pandemic.
Her unemployment benefits ran out in September and she was burning through her savings, leaving her home in Maryland to move in with her parents on the Mississippi coast. But she didn't see how she could keep up with her tuition payments.
She reached out to professors and searched UMGC webpages to see what aid was available, she said. When she saw the SAFER program, she applied immediately and got a response in 24 hours for the full $500, which she used to make her tuition payments.
"This program is vital to keep students enrolled and help them succeed," she said. "It's very encouraging for students who in times of distress can feel the school has their back." 
Lucene Simon, who had come to Washington D.C. in 2012 from St. Thomas in the U.S. Virgin Islands, lost his job with the George Washington University facilities department when students no longer came to campus.
His plan is to complete two UMGC degrees at once–Legal Studies and Human Resources Management–with the goal of going to law school and a career in employment law. 
But his unemployment benefits didn't show up for five months and food stamp assistance was late too because of a backlog in applications, he said. His savings were about gone when he learned of the SAFER program.
"Lucky for me UMGC had that fund available, and it came at the right time," he said.  "It helped me get by until the unemployment checks arrived."
For Brittany Watkins, the pandemic has been a triple whammy.
The mother of three children – a daughter in high school, one in middle school and a four-year old son – she is a patient care technician, assisting nurses at a hospital in Maryland's Calvert County, During the pandemic she is putting in 12-shifts, rarely with a day off.
Her husband's job as a construction inspector requires him to work away from home for most of the day. 
At the time of her interview for this story, Watkins was only three weeks away from completing her bachelor's degree in psychology with a minor in sociology – something that she has been working toward off and on since 2013. She was supposed to finish it at the end of the last term, but a family emergency in the final weeks caused her to momentarily break from her studies.
When the pandemic caused the schools to close, her daughters had to do their schooling virtually with no one at home to supervise them.  At the same time, she said, dealing with the pandemic caused the family expenses to jump for basics like food and utilities.  What had been financially manageable suddenly became unmanageable. She fell behind in daycare payments, making it hard for her to drop off her son.
"When I got the SAFER grant, I gave it all to the daycare center," she said.  "It was like a weight was lifted off our shoulders."
Still, she had to withdraw her son from daycare, which requires her daughters now to care for him while doing their own virtual schooling. Her older daughter began to suffer mental problems because of the pandemic stress, which is what caused Watkins to not do as well as she expected in her last class.
With her daughters heading back to in-person school March 8, she is calling on her mother to tend to the son–as soon as she recovers from the corona virus.
Yet all of these hardships have not deterred Watkins from wanting to pursue a master's degree as soon as she wraps up her undergraduate program.  One of the outcomes of the pandemic is that she decided she does not want to stay in health care. She is aiming to jump right into UMGC's Digital Forensics and Cyber Investigation program.
"For the people who donated to the SAFER fund, I am extremely grateful," Watkins said.  "These are trying times for everyone. It shows that people have good hearts."
The SAFER fund will not end when the pandemic becomes history, UMGC's Staten said.
"When Corona is over, there will still be emergencies," she said. "Students will still face struggles and unforeseen circumstances that will arise.  As an institution, we want to make sure we are here to help students stay on track through those emergencies toward meeting their educational goals."
To learn more about SAFER and make a gift, visit impact.umgc.edu/safer.