In Journal of Literacy and Technology Article, 10 UMGC Administrators, Faculty Members, Show How to Help Students Successfully Transition to Online Learning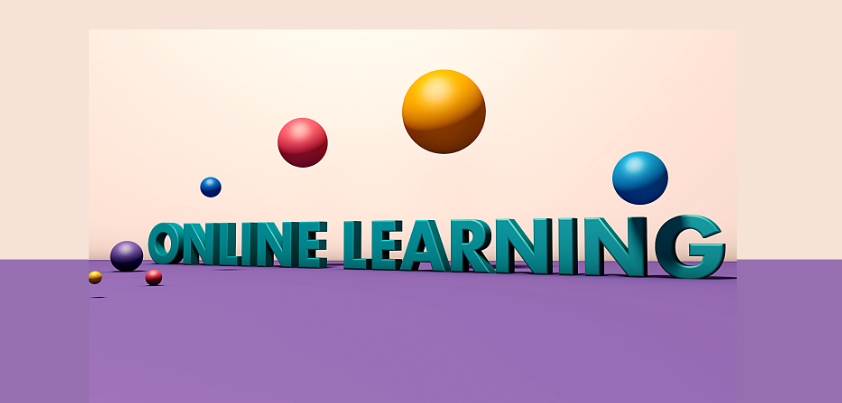 As the Covid-19 pandemic has forced colleges and universities to shift face-to-face instruction to online and hybrid classes, University of Maryland Global Campus is offering ways to help institutions unaccustomed to online teaching support students and faculty transitioning to a virtual learning environment.
In the article "Not So Suddenly Online: Preparing UMGC's Students and Faculty for Online Success," published in the fall 2020 edition of The Journal of Literacy and Technology, 10 UMGC administrators and faculty members reported on the university's Professional and Career Exploration (PACE) course that helps students prepare for online learning. They also described two courses UMGC has developed to help instructors best prepare—and teach—their online courses most effectively.
Their research has shown that combining these two approaches―one designed for students and one targeting instructors―results in students who are not only more highly satisfied with their education, but also have the confidence and enthusiasm to continue their education. According to the article, this approach has helped UMGC retain students, something essential as universities grapple with maintaining enrollment during the epidemic.
UMGC has been an innovator in distance learning since its inception in 1947 and was among the first to offer online classes in the 1990s.  So, it had the experience to handle the surge of online classes throughout 2020.
The PACE course, which predates the pandemic, was launched in August 2019.  It is designed for all new UMGC students to increase their comfort with online learning and help ensure that more students are encouraged to keep their education going.
"Rather than reading about the mechanics of online learning, students learn to navigate the online environment as they engage with learning resources and complete their discussions and assignments," the study authors wrote.  "PACE 111 focuses on engaging students and easing their transition to higher education and potentially a new career."
AS they outline it, PACE teaches students how to set goals, evaluate their own learning skills and strengths, and explore their degree program. With PACE, students learn as well how to create a schedule, deal with distractions, identify trends in their career fields, network by conducting informational interviews with leaders in their fields, and create a college success plan.
To help instructors, UMGC requires those new to online teaching to take two courses, "New Faculty Academic Orientation" and "Coaching and Providing Feedback that Matters," which prepare them to make the most of their online classes with an eye on student performance.
The faculty-focused courses discuss ways to establish trust and build supportive relationships with each student to improve students' persistence and academic success. They examine the power of video conferencing and stress the value of keeping communication channels open by periodically checking in with students by video, phone, or, if necessary, email.
The faculty development courses coach teachers to validate students by showing genuine interest in their biographical posts, by providing feedback that "emphasizes students' strengths in their performance and opportunities for improvement rather than correction," and by encouraging students' potential for success.
Additionally, the courses show faculty how to promote interaction among the students to help them form collegial relationships like those they might develop when attending classes face-to-face.
The article reports on results of a PACE-course survey that shows "an overwhelming positive response." Student respondents said they benefitted most from getting to know more about UMGC's resources and having the opportunity to think more deeply about both their goals—and the academic plan that would help them achieve those goals.
Students reported also that they enjoyed the interactions with their fellow students and faculty members on the discussion boards and through instructor connections.
Researchers encouraged other colleges and universities to use the programs outlined in their article "to ease the transition and enhance the success of their 'suddenly online' students."
UMGC faculty and administrators who contributed to the article, "Not So Suddenly Online: Preparing UMGC's Students and Faculty for Online Success," are David Leasure, Stephanie Blaher, Christopher Davis, Erica Ellsworth, Marsha Fortney, Martina Hansen, Kathleen Hogan, Darragh McNally, Beth Mulherrin, and Heather Willis.
.