Jennifer Frank, PhD, Named Deputy Chief Academic Officer at University of Maryland Global Campus
Maryland State Higher Education Leader and Experienced Educator and Academic Administrator Joins Nation's Largest Online Public University
Adelphi, Md. (Feb. 1, 2021)—Jennifer Frank, Ph.D., an experienced academic administrator, educator and expert in higher education policy has been named deputy chief academic officer at UMGC, the nation's largest online public university. Dr. Frank has served as assistant secretary of the Maryland Higher Education Commission (MHEC), where she oversaw the offices of Academic Affairs, Research/Policy Analysis, and Information Technology.She began her new position on January 19.
Prior to joining UMGC, Dr. Frank spent more than two decades in leadership positions within the Maryland higher education community. Earlier in her career, she served as assistant to the dean at University of Maryland Global Campus.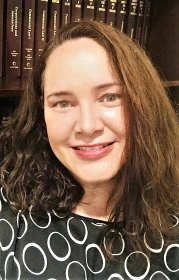 "With great admiration, I have watched the accomplishments of the University in its transition from UMUC to UMGC, a recognized leader in educational innovation with a global reach," said Frank. "In today's higher education landscape, you won't find a more dynamic institution.  It is a privilege to return to the University to support its mission of providing access to high quality, career-relevant programs and learning opportunities that transform the lives of students."
Frank also served as executive vice president of the Maryland Independent College and University Association (MICUA), an organization that fosters cooperative efforts among member institutions and Maryland's public colleges and universities, and in an administrative role with the University System of Maryland, where she managed a program funded by a major grant from the National Science Foundation.
"I am so pleased to have Dr. Frank join the university, and especially the academic affairs leadership team," said Blakely Pomietto, senior vice president and chief academic officer at UMGC. "She brings an extensive depth and breadth of experience working across all segments of the Maryland higher education sector and extends our capacity to cultivate and nurture the relationships and partnerships with internal and external stakeholders that are paramount to our success.
"Jennifer has a remarkable record and reputation for successfully executing complex initiatives aligned to organizational priorities and inclusive of constituent input and support," added Pomietto. "She is an outstanding champion for UMGC and will drive the advancement of the university's transformative initiatives forward."
In addition to her experience managing the NSF grant at the University System of Maryland, Frank has also led initiatives funded by the U.S. Department of Education, Lumina Foundation for Education, and the Bill and Melinda Gates Foundation. Her administrative experience also includes serving as director of Institutional Research at Loyola University Maryland and as assistant to the provost at Washington College.
Frank has taught a variety of advanced degree courses at several institutions, including Penn State World Campus, Clemson University and Goucher College.
She holds a B.A. in leadership studies and German from the University of Richmond; an M.A. in college student personnel administration from the University of Maryland, College Park; and a Ph.D. in higher education policy from the University of Maryland, College Park.