UMGC Alumnus Selected as a 2021 Presidential Management Fellows Program Finalist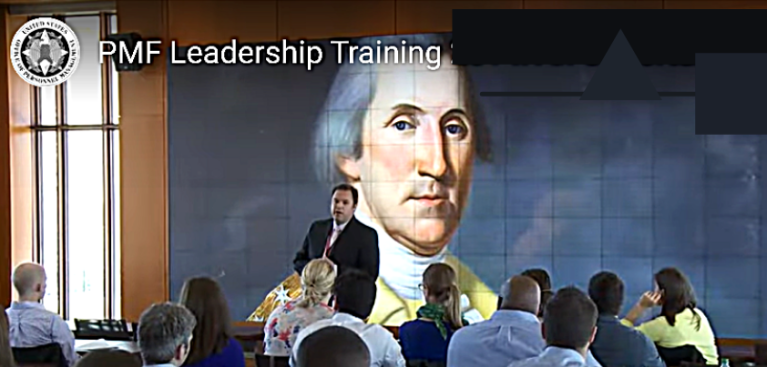 Adelphi, Md. (Jan. 5, 2021)—Mallory Lawrence, a 2019 graduate of the University of Maryland Global Campus (UMGC) Master's of Cybersecurity Management and Policy program was recently named a finalist in the Presidential Management Fellows (PMF) Program administered by the U.S. Office of Personnel Management (OPM). He was one of 551 finalists selected from approximately 6,800 applicants for the 2021 program year.
The PMF program is an entry-level leadership development opportunity that offers advanced degree candidates a two-year appointment in a government agency. Lawrence, who began his PMF tenure in June 2020 with the Cybersecurity Program Office at the Centers for Disease Control and Prevention's Office of the Chief Information Security Officer will assist with developing cybersecurity policies, standards and practices throughout the agency.
Lawrence is the second UMGC graduate to take part in the program. Alumna Margaret Larkin '17, master's in management and marketing and a 2020 PMF finalist, serves with the Department of Homeland Security U.S. Secret Service.
"It is a great honor to see our graduates among such an accomplished list of finalists in such a highly selective program," said Blakely Pomietto, senior vice president and chief academic officer at UMGC. "To make it through the PFM Program's rigorous application and assessment process is a testament to the quality of our students and their leadership potential," she added.
Created more than three decades ago by executive order, the PMF Program is designed to develop potential government leaders through 160 hours of formal experiential training in leadership, management, policy and other topics. A certificate of completion permits immediate noncompetitive conversion to a permanent or term position.
"I was attracted to the program because of its emphasis on real-world experience, training and development," said Lawrence. "I'm confident that the connections I gain across the workforce will help me gain a federal government job at the end of my two-year term."
 About UMGC
University of Maryland Global Campus is a world leader in innovative educational models with award-winning online programs in disciplines including biotechnology, cybersecurity, data analytics and information technology that are in high demand in today's increasingly technical, global workplace.
With an enrollment of some 90,000 students, UMGC offers open access with a global footprint and a specific mission—to meet the learning needs of students whose responsibilities may include jobs, family and military service. The university offers both undergraduate and graduate degree and certificate programs, including doctoral programs. A pioneer in distance education since 1947, UMGC today is harnessing the power of learning science and technology to deliver high quality, low cost, accessible higher education.
About the Presidential Management Fellows Program
The Presidential Management Fellows (PMF) Program was established by Executive Order in 1977 to attract to the Federal service outstanding men and women from a variety of academic disciplines and career paths, who have a clear interest in, and commitment to, excellence in the leadership and management of public policies and programs. By drawing graduate students from diverse social and cultural backgrounds, the PMF Program provides a continuing source of trained men and women to meet the future challenges of public service.