Alumnus Credits His US Navy Experience, UMGC Education, Mentors with Helping Him Land Prestigious State Department IT Fellowship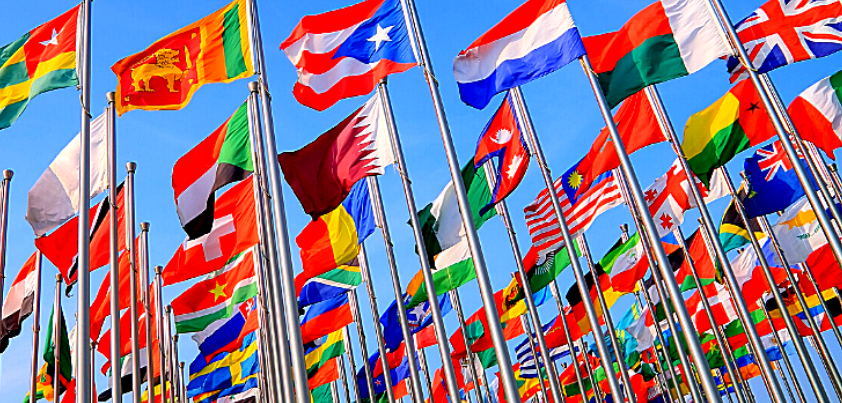 One thing Darius Michael '20 looked forward to most after being awarded a coveted U.S. State Department Foreign Affairs Information Technology (FAIT) fellowship last May, was traveling to Washington, D.C., to meet with Director General Carol Z. Perez and other ranking officials of the U.S. Foreign Service. But, courtesy of the coronavirus pandemic, orientation became a four-day virtual happening instead; The change of plan he said did not dampen his enthusiasm one bit.
"They did a great job getting us all the speakers and everyone that we would typically be meeting with for the face-to-face. It was actually pretty exciting."
Michael, who earned his Bachelor of Science in computer networks and cybersecurity from University of Maryland Global Campus last year, was one of 15 students selected for the FAIT 2020 cohort. His group, which began their fellowship in the fall, is the fourth cohort of the FAIT program, launched in 2016 as part of the State Department's efforts to attract top technology talent.
The two-year fellowship, administered by The Washington Center for Internships and Academic Seminars and funded by the U.S. Department of State, provides up to $37,500 annually in academic funding for IT-related degree programs. Students also participate in two summer internships with stipend support—one in Washington and one at a U.S. embassy or consulate overseas.
They receive professional development training as well. And, after completing the program and meeting all requirements, the fellows receive State Department appointments to use their technology skills supporting U.S. diplomacy abroad as Foreign Service information management specialists.
Michael, a U.S. Navy veteran now working toward his master's in cyber intelligence and security from Embry-Riddle Aeronautical University in Prescott, Arizona, said the FAIT fellowship is the opportunity of a lifetime. "I always wanted to pursue work with the State Department and to pursue grad school, so it's the best of both happening to me."
Gaining a Competitive Edge
When he applied to the FAIT program, he was still on active duty, stationed at Ft. Lauderdale, Florida, and on assignment with the State Department as a security specialist covering the embassies in the Caribbean and Latin America. Coincidentally, at the time, he was just finishing his bachelor's degree requirements at UMGC and preparing for his impending transition from the Navy. (His last day in the Navy was July 28.)
So, as it happened, all the necessary paperwork documenting his military, professional and academic accomplishments was at-the-ready when he needed it. That was a good thing, too, because Michael said he learned about the FAIT fellowship only three days before the highly competitive application process closed!
"I was able to draft my [application] letter in short time," said Michael, who was born on the Eastern Caribbean Island of Saint Lucia and had traveled to more than 30 countries during his 13 years in the Navy. "I applied thinking that I had a pretty good chance because I had quite a bit of experience. I had worked for the State Department already."
And, Michael said, every step of the way he worked with mentors in the cybersecurity field. "How do I stand out? That's one of the big things I try to discover. How do I make myself marketable in the field?"
That quest also applied throughout his time at UMGC. "I knew that I was not just getting a degree to get a job. I am passionate about the [cybersecurity] field that I am in," he said.
He enrolled on the advice of two of his siblings who had previously attended. "They said, 'Hey, this is a great school. You'll have that luxury of someone walking you through exactly how to troubleshoot something.' The experience at UMGC . . . as a tech, it's very real."
As he progressed through his undergraduate program, Michael said he realized that it strengthened the skills he already had in terms of research, learning the latest technologies, being able to write about it, talk about it.  "As a tech, it makes you so much better at your job."
"I did what most people suggested," added Michael, who not only graduated with his bachelor's degree but also most of the required certifications his mentors said he would need to work for a federal agency once he separated from the military.
"In my essay, I was able to convey all I have done and all I am doing, with documented proof.  That put me over the top."
According to Michael, cybersecurity infrastructure poses one of the nation's biggest challenges. He said his goal while in graduate school is to share his collective experience with others, learn as much as he can, and apply that knowledge and skill when he returns to the State Department. "I want to be great at my job. I want to go back and be able to help the Department in any way that I can."