US Secretary of Energy Among Seven Alumni Honored by UMGC Alumni Association for Outstanding Service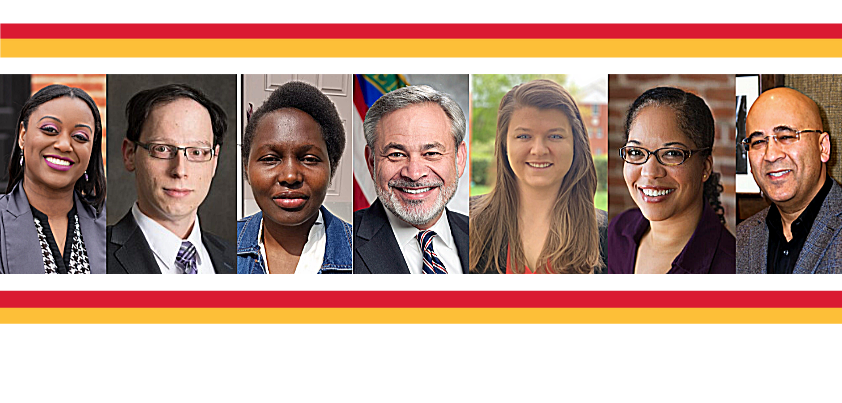 The 2020 Awards Event Marks 30 Years of Honoring UMGC Alumni
Dan Brouillette '95, the 15th U.S. Secretary of Energy, was one of seven University of Maryland Global Campus alumni honored by the UMGC Alumni Association for their exceptional service to the university.
The Annual Alumni Awards program—now in its 30th year—acknowledges some of UMGC's most distinguished graduates who continue to enrich the university community through their intellectual, social, cultural, and service contributions. Honorees were recognized in a virtual ceremony that was the overture to the global Alumni Homecoming 2020 event held Oct. 22-23—also a virtual celebration—that connected alumni across the continents of North America, Europe and Asia.
Nearly 700 UMGC alumni attended online festivities. They logged in from more than 37 states and five countries, with attendees exchanging more than 11,000 private and community chats in the virtual platform that connected them with each other and to their alma mater.
About the 2020 Alumni Awards Honorees
Awards are granted in four categories. The Distinguished Alumnus Award, the highest alumni award granted at UMGC, was created in 1976 to recognize an individual who has realized outstanding personal and professional achievement while demonstrating exemplary service.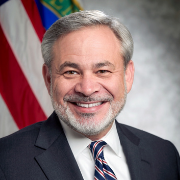 This year's recipient, Dan Brouillette '95, now serving as the 15th Secretary of the U.S. Department of Energy, has three decades' experience in both the public and private sectors. Most recently he was the senior vice president and head of public policy for USAA, the nation's leading provider of financial services to the military community. Before joining USAA, Brouillette was a vice president of Ford Motor Company, where he led the automaker's domestic policy teams and served on its North American Operating Committee.
His extensive work to advance the United States through groundbreaking science and technology while being a good environmental steward has inspired and enriched the lives of students and alumni at UMGC and beyond. Throughout his selfless public service career, Brouillette has worked tirelessly to advocate on behalf of research partnerships in higher education. He also promoted countless educational STEM program opportunities—from internships and teacher development to digital resources—contributing to positive change in communities across the country.
Undoubtedly, Brouillette's leadership as U.S. Secretary of Energy will have a positive impact on improved energy capabilities and innovation.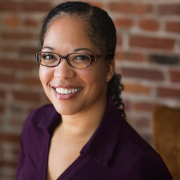 The Edward A. Parnell Outstanding Alumnus Award recognizes a UMGC alumnus or individual who has shown exemplary volunteer service over the course of the current year.  The 2020 recipient, Piia Hanson '17, not only is recognized for her exemplary service to UMGC and its mission but also for her enduring commitment to ensuring that all families have access to the tools and resources they need to thrive.
And as a volunteer, she works to improve access on the local, national and international fronts. Hanson works with academic institutions, government agencies and non-profits nationally to improve quality and access to care. Locally, she works to purchase and renovate investment properties to provide safe, affordable housing for families. Internationally, her volunteer focus is on providing medications and program support in rural communities.
The American Public Health Association presented Hanson with its Maternal and Child Health Young Professional of the Year award in recognition of her efforts to make a lasting impact in the field. George Mason University recognized Hanson's positive, lasting impact on her students by awarding her Teacher of Distinction honors.
Hanson gives back to UMGC by volunteering as an alumni discussion leader in the virtual alumni book club, and by supporting student scholarship opportunities. She has helped strengthen UMGC's commitment to excellence and, through her example, has made it possible for students and alumni to better their own communities.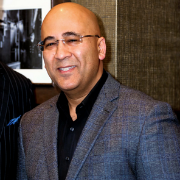 The Alumni Executive Business Leader Award honors those who serve in a leadership role in their community and promote involvement in the university. The 2020 recipient, Ahmed R. Ali '02, president and founder of TISTA Science and Technology Corporation, has more than 25 years of military, government and civilian experience in engineering, IT, cybersecurity and project management—and leads by example in demonstrating the value and application of a UMGC degree.
Through his leadership, TISTA is developing into a leading provider of innovative technologies and mission-critical solutions to the federal government and various commercial entities. TISTA, a service-disabled veteran-owned business, focuses on the cybersecurity and health IT sectors within the federal, state and local governments, as well as within the commercial sector.
In addition to serving as a leadership role model, Ali has supported students and alumni with career opportunities as a sponsor of the UMGC 2020 Spring Virtual Career Fair and through a grant given to the Pillars of Strength Scholarship Fund. His participation and shared experiences will have a significant impact on UMGC students and alumni for years to come.
The Alumni Achiever Award pays tribute to UMGC alumni and community members who have made a significant contribution to supporting the university's mission. The four 2020 honorees are:
Michael Arjev '13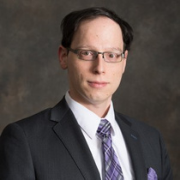 A program manager at the U.S. House of Representatives, Arjev, a lifelong learner, holds numerous IT, project management and quality professional certifications. He is dedicated to sharing lessons learned and has been helping others through the UMGC alumni mentor program since 2014. To date, he has mentored eight students in UMGC's Community Connect Career Mentor program, providing valuable insights to up-and-coming professionals.
Bianca J. Jackson '10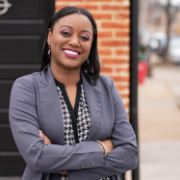 An award-winning public speaker, workshop trainer and entrepreneur. Jackson conducts LinkedIn branding and marketing training for entrepreneurs through her event venue, BrickRose Exchange. Her support as the master of ceremonies at the 2019 Stateside Alumni Homecoming, and as moderator for the three-part Spring 2020 Alumni LinkUp series, provided valuable insights to her fellow UMGC alumni community.
Judy Kitusa '10, '12 and '17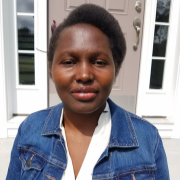 Throughout her UMGC journey, Kitusa, who works at the U.S. Department of Defense, has served as an enthusiastic volunteer while earning three degrees and two graduate certificates. She participated in the Allies Mentoring Program as a student peer mentor and, for four years, served as student vice president for Phi Kappa Phi where she organized annual book drives that supported local non-profit organizations.
Kitusa, who leads by example, connected her employer to UMGC as an MVP alumni career headhunter. In doing so, she directly supports fellow alumni with career opportunities.
Margaret Larkin '17 and '18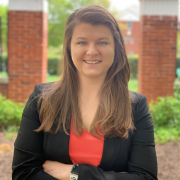 A 2020 Presidential Management Fellow, Larkin, who has more than seven years of marketing, program management and client service experience, is serving her fellowship term within the U.S. Department of Homeland Security. Most recently, the avid alumni volunteer has given her time as an Industry Expert MVP in the Spring 2020 Alumni LinkUp series and has provided valuable insights to her fellow graduates through the UMGC Alumni Newsletter as well.
View the 2020 Award Alumni Award Winners as presented through the virtual ceremony and posted on the UMGC YouTube Channel HERE.
More About Alumni Homecoming 2020
Via UMGC's new Homecoming digital passport, attendees on three continents could enjoy music by a live DJ, connect through networking lounges and meet-ups, deliver messages of thanks to service members, join photo and trivia contests, and participate in a wealth of other activities, while celebrating their accomplishments, successes and university pride.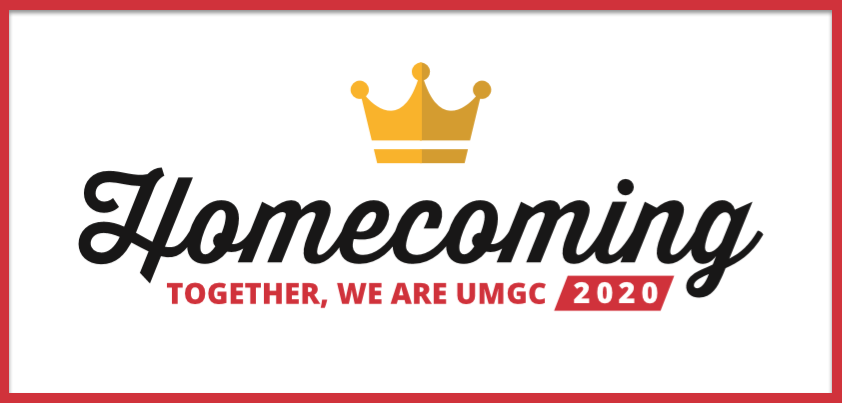 UMGC Interim President Larry Leak spoke about UMGC's steadfast mission to provide global access to quality higher education—even during a pandemic.
Master of Ceremonies and U.S. Army Reserve Capt. Deshauna Barber '15, Miss USA 2016, expressed gratitude for a UMGC family that has helped see each other through the challenges COVID-19 has wrought.
Keynote speaker and 2015 Medal of Honor recipient retired U.S. Army Captain Florent Groberg '17 said he connects strongly with UMGC alumni because they remind of the common bonds they mutually share that help them weather any challenges they may face.
"I don't have to tell you, but as a UMGC alumnus, you are strong . . . a rare breed. You went to school to better yourselves, and many of you did it while balancing work, family and professional obligations," he said. "I stand before you as a proud and grateful American and, like many of you, I was faced with a crossroads both personally and professionally. That crossroads has helped me to become the person I am today."
Event Images
View photos from UMGC virtual Alumni Homecoming 2020 participants HERE.