University of Maryland Global Campus Selected as Partnership School to Help Launch the U.S. Naval Community College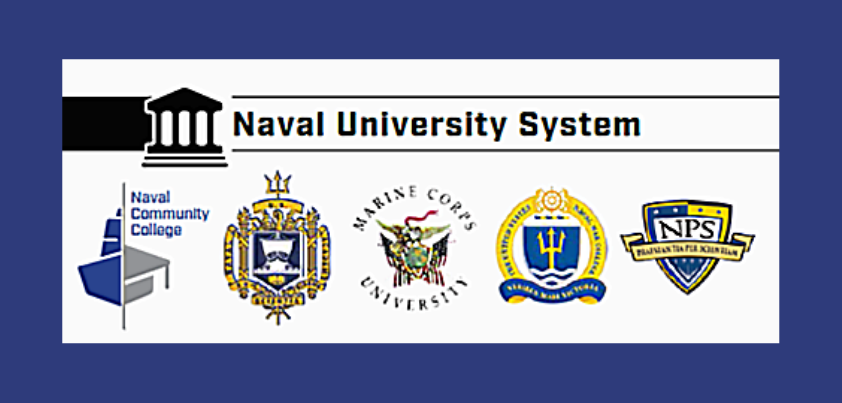 UMGC to Take Part in Pilot Project to Inform Course Design, Student Support Services and Transfer Credit Policies
Adelphi, Md. (Nov. 24)—The newly formed U.S. Naval Community College (USNCC) announced today that University of Maryland Global Campus (UMGC) is one of five institutions chosen to participate in a six-month pilot program to gather data and inform the USNCC's development as it prepares to welcome its first students. The pilot program will be conducted from January to June 2021.
"We are very excited to make this announcement [about] working with top colleges and universities to bring to the members of our maritime service community programs that are going to be of high value to them and help them achieve their educational goals," said Dr. Randi Cosentino, president of the USNCC. "The pilot will help us explore outcomes around the design of the program, the processes involved, working relationships and overall impact."
As the nation's largest online public university, UMGC was chosen because of its strong online outcomes for non-traditional students, academic reputation in areas such as cybersecurity,  scalable and robust student support system, and military-friendly policies that relate to transfer credit and experiential learning.
"We are proud to be part of this important process to launch the USNCC," said Dr. Lawrence E. Leak, UMGC interim president. "It is an affirmation of our historical commitment to serving the higher education needs of the military, which began in 1949 when we first sent faculty to teach active duty service members in post-World War II Europe and continues to this day at more than 175 locations around the world."
The Navy is launching its own regionally accredited community college to both advance its warfighting capabilities and enhance its operational readiness through a naval-relevant education. Its vision for the school is to develop service members who are committed to life-long learning, are steeped in naval traditions and values, and who possess sound ethical decision-making ability, improved critical thinking and technical skills, and a developed understanding of the complex maritime environment in which they operate.
The concept of the USNCC came out of a study conducted by the Navy to identify opportunities that would better prepare enlisted service members and support them throughout their careers.
The USNCC will award an associate of science degree (AS) and certificates through a curriculum offering concentration areas that are relevant to both naval operations and private-sector labor demands. The degree will be fully transferable to four-year institutions.
"It is an honor to be selected for the pilot and a testament to the university's operational and academic quality," said Blakely Pomietto, senior vice president and chief academic officer at UMGC. "We look forward to contributing our expertise and the lessons we have learned as a pioneer in offering fully online programs to a diverse and global student body."
The community college's nearly 600-member strong inaugural class will take part in the pilot. A subset of them will take cybersecurity courses at UMGC for credit at USNCC.
The four remaining institutions chosen for the pilot are Alexandra Technical and Community College in Minnesota, The State University System of New York, the Virginia Community College System, and the University of Arizona.