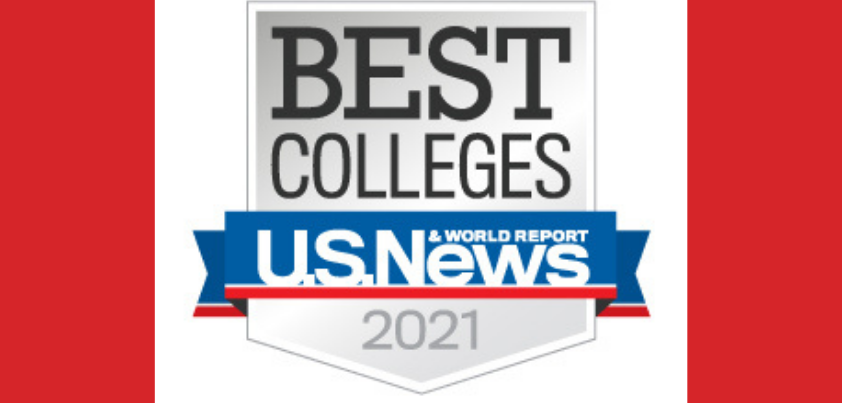 Ranking Based on Survey of Peers at Other Institutions in the Region
Adelphi, Md. (Sept. 18, 2020)—University of Maryland Global Campus (UMGC) ranks in the top 10 of "Most Innovative Schools" among Regional Universities—North, in the popular U.S. News "Best Colleges" issue released this week. UMGC, the nation's largest online public university, was #9 in the ranking, which is based on a survey of leaders at other institutions in the region.
"It is especially gratifying to appear on this particular list because it is based solely on the recognition of our peers," said UMGC President Javier Miyares. "I strongly believe that it is our innovative spirit that has kept us focused—and successful—in carrying out our mission of educating adults in the workforce and the military since 1947."
College presidents, provosts and admissions deans were asked to nominate institutions that are making the most innovative improvements in areas such as curriculum, faculty, students and technology. According to U.S. News, the ranking category enables "top college officials to pick schools that the public should be watching because of the cutting-edge changes the colleges are making on their campuses."
UMGC has been at the forefront of conversations related to access and affordability in higher education, and its popular Maryland completion scholarship allows community college graduates to complete a bachelor's degree for some $20,000.  It was the first large-scale public university to replace costly publisher textbooks with open educational resources and offer digital course materials at no cost, saving students millions of dollars each year.
UMGC also established a partnership with Prince George's Community College and Prince George's County Public Schools to create the Prince George's 3D Scholarship program, which allows high-achieving students to earn college credit while still in high school and ultimately complete a bachelor's degree for $10,000 or less.
In another groundbreaking initiative, UMGC partnered with alumnus and benefactor Richard F. Blewitt, of the Blewitt Foundation, to establish the Pillars of Strength Scholarship Program, which awards full UMGC scholarships to the volunteer caregivers of wounded U.S. military service members. To date, the program has granted 38 scholarships; eight recipients have already graduated, and three more are slated to earn their degrees this year.
And most recently, UMGC has played a key role as universities respond to the coronavirus pandemic. While the global health crisis is driving traditional, campus-based institutions to shift from face-to-face to virtual course offerings, UMGC provided $2.6 million to the University System of Maryland's OnTrack initiative, which supplies support both to USM institutions developing online classes and to faculty for instructional design.
About University of Maryland Global Campus
University of Maryland Global Campus is a world leader in innovative educational models, with award-winning online programs in disciplines including biotechnology, cybersecurity, data analytics and information technology that are in high demand in today's increasingly technical, global workplace.
With an enrollment of some 90,000 students, UMGC offers open access with a global footprint and a specific mission—to meet the learning needs of students whose responsibilities may include jobs, family and military service. The university offers both undergraduate and graduate degree and certificate programs, including doctoral programs. A pioneer in distance education since 1947, UMGC today is harnessing the power of learning science and technology to deliver high quality, low cost, accessible higher education.