The Kalb Report: One for the History Books, A Conversation with Ken Burns on a Turbulent 2020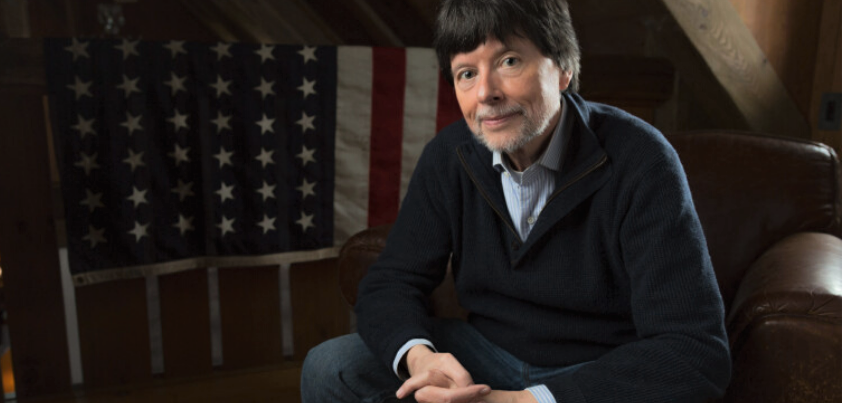 Award-winning Documentary Filmmaker Joins Journalist Marvin Kalb to Offer Context and Perspective on the Pandemic, Protests and Politics in America at National Press Club Livestream Event, July 27
Adelphi, Md. (July 16, 2020)—Ken Burns, the Emmy-Award winning documentarian, is known for illuminating American life through renowned films including "Country Music," "The Civil War," "Jazz," "The Statue of Liberty," "The Vietnam War," and "Baseball." By chronicling seminal moments in our country's past, he has provided context and perspective on many of the unprecedented cultural, political and racial challenges we face today. Burns has also created a web page – UNUM – to explore the intersection of current events and history.
Does Burns believe our nation is at a societal inflection point? And how much time must pass to reflect objectively on this tumultuous year?
Join moderator Marvin Kalb in a conversation with Ken Burns via a livestream special event of the National Press Club and the National Press Club Journalism Institute that will be presented on Monday, July 27 at 1 p.m. ET.
Click the following link to view the livestream on the day of the program:
https://www.press.org/events/kalb-report-one-history-books-conversation-ken-burns-turbulent-2020
The Kalb Report—One for the History Books: A Conversation with Ken Burns on a Turbulent 2020 marks the second forum in the 26th season of The Kalb Report series.
"Who better than Ken Burns to explain this difficult, dangerous moment in American history," said Kalb.  "For forty years, he has examined every aspect of American life—from racial crises to baseball, from war to country music. I'm looking forward to talking with this exceptional historian, as eloquent with words as he is with pictures."
With Kalb joining from his home in Maryland and Burns from his home in New Hampshire, this will be the first virtual program in The Kalb Report's 26-year history.
"In the midst of our 24/7, lightning-fast, crisis news cycle, this conversation provides a welcome opportunity to step back and consider our path forward—with history as our guide," said Executive Producer Michael Freedman, who is also president of the National Press Club.
The Kalb Report is produced jointly by The National Press Club Journalism Institute, University of Maryland Global Campus, the George Washington University School of Media and Public Affairs, Harvard University's Shorenstein Center, the Philip Merrill College of Journalism at the University of Maryland and the Gaylord College of Journalism and Mass Communication at the University of Oklahoma.
For the 17th consecutive year, the series is underwritten by a grant from Ethics and Excellence in Journalism Foundation.
Maryland Public Television serves as presenting station for The Kalb Report series, which is distributed nationally by American Public Television. The series also airs on Sirius-XM Satellite Radio and Federal News Radio in Washington. Each program is streamed live at press.org.
Since 1994, the partnership has produced 100 forums in the series with guests including Justices Antonin Scalia and Ruth Bader Ginsburg, Bob Woodward and Carl Bernstein, Rupert Murdoch, Diane Sawyer, Roger Ailes, Katie Couric, Bob Costas, Baseball Commissioner Rob Manfred, Hillary Clinton, David McCullough, Apollo 11 Astronaut Michael Collins, Cokie Roberts, and Walter Cronkite.
The Kalb Report was most recently honored with a Gold World Medal in the 2018 New York Festivals International Radio Awards competition for its program "Guardians of the Fourth Estate" featuring the executive editors of "The New York Times" and "The Washington Post," Dean Baquet and Marty Baron. This followed a Gold World Medal in 2015 for "Writing History: Bob Woodward, Carl Bernstein and Journalism's Finest Hour." In 2012, the series received both a Gold World Medal and the overall Grand Award at the New York Festivals for "Anchoring 911, The Day and the Decade" with Charles Gibson, Brit Hume, Dan Rather and Frank Sesno.
Moderator Marvin Kalb is Edward R. Murrow Professor Emeritus at Harvard University's Kennedy School of Government and senior advisor to the Pulitzer Center on Crisis Reporting. In a distinguished 30-year career in journalism, Mr. Kalb served as chief diplomatic correspondent for CBS News and NBC News and moderator of "Meet the Press." He went on to serve as the founding director of Harvard's Joan Shorenstein Center on the Press, Politics and Public Policy.
Among his many honors are two Peabody Awards, the DuPont Prize from Columbia University, the 2006 Fourth Estate Award from the National Press Club and more than a half-dozen Overseas Press Club awards. Mr. Kalb has authored or co-authored 17 books including two best-selling novels. His latest book is "The Year I Was Peter the Great: 1956—Khrushchev, Stalin's Ghost, and a Young American in Russia."
Executive Producer Michael Freedman is senior vice president and Journalist in Residence at University of Maryland Global Campus and a professorial lecturer in journalism at the George Washington University, in addition to his duties as president of the National Press Club.
Freedman is the former general manager of CBS Radio Network News and a former managing editor of United Press International. Over the course of his career, he and his teams have earned more than 85 honors for journalistic excellence including 14 Edward R. Murrow Awards from the Radio-Television News Directors Association.
Senior Producer Heather Date is a vice president at University of Maryland Global Campus and former CNN producer. She received the Alliance for Women in Media's 2011 Gracie Award as Outstanding Producer for her work on "The Kalb Report."
Photo Credit: Evan Barlow