UMGC's Jackson Predicts Covid-19's Peaks and Valleys from the Center of Coronavirus Fight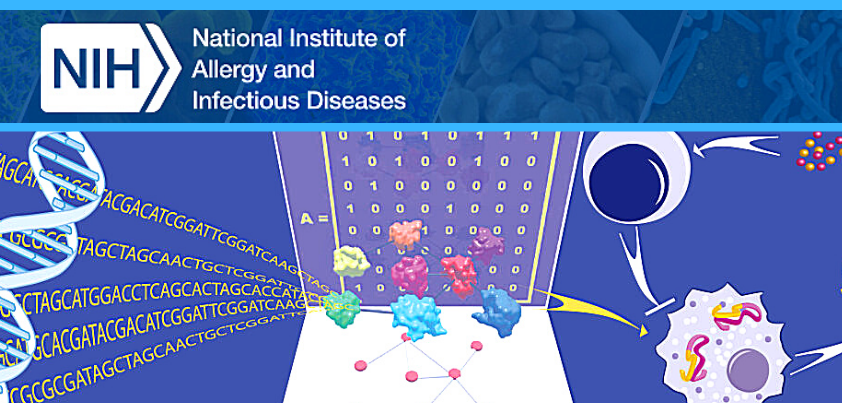 By day, from her home in Arlington, Virginia, University of Maryland Global Campus alumna and adjunct professor Amina Jackson is at the epicenter of the fight against the novel coronavirus: She works for Dr. Anthony Fauci, the head of the National Institute of Allergy and Infectious Diseases (NIAID) and a leading public face in the scientific effort to defeat Covid-19.
On the side, Jackson teaches her bioinformatics specialty to undergraduate's working toward a degree in biotechnology—and tries to keep her two daughters, ages 11 and 13, moving ahead in their studies while sheltering in place.
Born in Uganda, Jackson came to the United States 14 years ago. She completed her undergraduate work in cybersecurity at UMGC before launching into a master's program at Georgetown University in bioinformatics, the science of analyzing complex biological data such as genetic codes.
Jackson said that UMGC professor Richard White helped her get a position with IBM as a cybersecurity consultant while she worked on her master's degree. Afterward, she was a civilian research biologist with the U.S. Navy before joining Deloitte, a multinational professional services network.
Jackson was working on a contract that Deloitte had with the NIAID when she joined the agency full time as a data scientist. An analytics expert, she uses skills in both technology and data science to identify trends and manage data.
Those skills are in high demand as Jackson's group observes the movement and transformation of the coronavirus's sweep around the world.
"We do prediction models—how many cases do you expect? When is it going to peak and wind down?" she said. "We look at different areas where the Covid is going to determine what resources do those places have, so we know ahead of time how much more they need."
Just as urgent, she said, is the agency's study of the coronavirus genome to try to understand how it is mutating. New information is coming in every day, with many different strains and mutations developing in different regions, Jackson added.
"Just like in cybersecurity, if you are under attack, you need to understand the nature of your opponent and be more predictive to be more prepared, rather than reacting after the fact," she said.
With billions of dollars in grant money available to researchers, one of the first things her group did was implement a data system to speed the allocation process while looking for conflicts of interest between grantmakers and recipients.
Though her duties at NIAID and family keep her busy, Jackson said she embraces her adjunct work. Debra McLaughlin, the chair of UMGC's Department of Natural Sciences had reached out to her to teach the bioinformatics course, and she said she was glad to do it because, in many ways, she feels a close kinship with UMGC and its teaching model.
"When I went to the university, I had kids. I had to work. I know how students feel with so much going on in their lives and still going to school," said Jackson, adding that it's rewarding to see students grow as the course progresses.
"Bioinformatics seems so challenging that the students are scared on the first day of class. They feel intimidated," she said. "Toward the end of the class, they feel so happy at how much they have learned and what they have actually done."