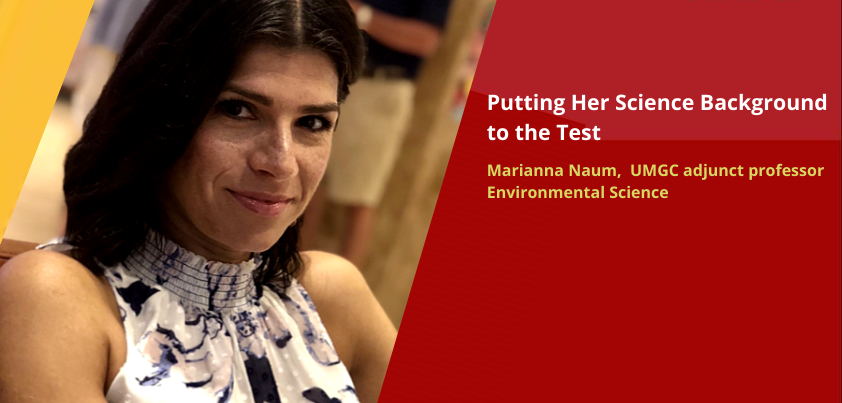 It's not something you want to think about, said Marianna Naum, a strategic communication team leader at the U.S. Food and Drug Administration—and adjunct environmental science professor at University of Maryland Global Campus. But after refrigerated trucks and warehouses used to transport and store food were commandeered for medical purposes at the height of the coronavirus pandemic in New York City, the question soon became: what will it take to safely transition them back into the food distribution business?
Naum has wrestled with that issue as part of her job at the FDA. While most of the public's attention during the COVID-19 crisis has been on the work of doctors, nurses and first responders, she said behind the scenes the food industry has had to go through radical changes to keep the nation's food supply safe, and stores stocked.
With all of those changes, the FDA must ensure safety is of paramount concern. Naum said her job is to explain the science and technology requirements to the public and leaders of food preparation and distribution systems.
"This puts my science background to the test because we have to translate a lot of scientific information that comes out," said Naum, who has been responsible for issuing such consumer-friendly materials as safety tips on handling and cooking groceries and prepared foods.
As restaurants closed, distributors had to find ways to shift quickly from providing food in large quantities to producing retail-sized portions for stores. That shift required rethinking FDA safety regulations. As shortages in ingredients arose, the agency had to make sure substitutes were appropriate.
"There's a lot that goes on to ensure that the food supply chain remains operational," Naum said. "People who keep the food supply running are putting themselves in potential danger day in and day out. Part of our job is to make sure they have the tools they need to do it safely and to respond rapidly to their concerns."
Naum said her college work trained her for this dual role. She double-majored in biology and classical civilization as an undergraduate at Loyola University of Chicago. Biology immersed her in science while her classical civilization studies taught her how to write and make complex topics clear.
After Loyola, she immersed herself in evolutionary microbiology and earned a doctorate at the University of Illinois in Chicago. Evolutionary microbiologists look at how bacteria evolved and changed over time, she said. It is important to all life on earth.
The bacteria she was studying affected plants used for food consumption, and she said that is how she got recruited by one of her advisers on her doctoral committee to do post-doctoral work at the FDA.  That two-year assignment has turned into more than a decade of service.
At the same time, she said she also found the joys of teaching; she has been doing so as an adjunct faculty member at UMGC since 2010.
Even with the rigors of her job, working at home in Rockville, Maryland, during the pandemic while raising two children, ages 10 and eight, Naum says she can't give up teaching. 
"I have been doing it for a very long time, and I can't seem to let go of it," she said. "I enjoy it so much, I wanted to keep doing it."