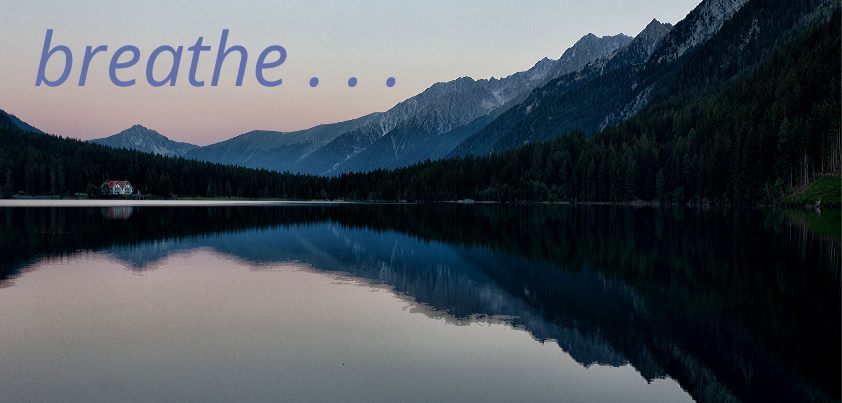 April Is Stress Awareness Month
For many in the United States, April 16 denotes National Stress Awareness Day. In recognition, University of Maryland Global Campus psychology program faculty members share strategies and resources to help combat the challenging effects of stress.
Practice good self-care said Michelle Green, an adjunct psychology professor at UMGC, who emphasized the importance of maximizing your immunity through tending to yourself psychologically and physically.
Self-care, the active role an individual undertakes to improve his or her own health, can vary from person to person and can include such things as healthy eating, exercise, getting enough sleep, and reaching out to a social support network.
"The most powerful way to combat stress is to get regular exercise," Green said.
And now is a good time to start monitoring your resting heart rate, said Joe Costa, who along with Cynthia Munshell is a fellow UMGC psychology adjunct professor.
Pamper yourself at times as well, Munshell recommends. "Take a long hot bath, light candles, and relax. Eat on the good china--if you chip a plate, who cares?"
Boost your ability to cope—the capacity to engage in problem-solving to reduce stress—by practicing good psychological hygiene every day, Green said.
She recommends such activities as meditation, yoga, journaling, deep breathing, gratitude exercises, and volunteering, among many stress management regimens that can help increase coping skills and capabilities.
Munshell agreed and emphasized that everyone should "breathe, breathe, breathe!" Simple breathing techniques can be researched and learned online, added Costa.
Focus on the present by concentrating on your biggest priorities, such as "maintaining your health, connecting with loved ones, and completing the necessary tasks of daily life," Green said.
"Set priorities and 'let the little stuff go," agreed Munshell. "Right now, everyone is talking about what is essential and what is not. Health care and food are essential—haircuts are not."
Take breaks said Munshell by stepping away from the screen occasionally. With everyone at home working, surfing the internet, watching Netflix, and playing video games it's important to take a break from the online world to engage with the offline world.
"Turn off the television and stop surfing the web for at least a few hours each day--and don't do it at all when you are in bed," Munshell said.
While your children are out of school, Costa advised to schedule time for them outside . . . in the backyard or for a walk, while distancing, "just like elementary school recess between home and school lessons."
Establish a routine, which can help with normalcy in the current situation. "Making a to-do list, even if for the first time for children or adults, gives one a sense of accomplishment as each completed task is crossed out," Costa said. He also recommended engaging your children by having them plan and post a daily schedule to give them a sense of shared commitment.
Maintain social connections to help reduce stress levels.While it's beneficial to sustain important social connections such as with friends, distant family members, and colleagues, Green stressed that "quality, interactive time daily with family in your home" is equally as important as connecting virtually with those outside your home.  
Resources to Help with Stress-Management
Here is a list of recommended sources for assistance and information while continuing to navigate uncharted territory and adjust to a 'new normal.'
Telehealth and teletherapy services—are covered by many insurance companies, but coverage can vary by state. Call your provider to find out what your benefits are.
The National Alliance on Mental Illness (NAMI) published a "COVID-19 Resource and Information Guide" with answers to frequently asked questions, including suggestions for coping with stress in caregivers, those with mental illness, and those without mental illness who are seeking ideas for how to cope more effectively.
The federal Substance Abuse and Mental Health Administration (SAMHSA) has a Disaster Distress Helpline available 24/7 and is taking calls related to crises like the COVID-19 outbreak. The number is: (800) 985- 5990.
Visit the Centers for Disease Control and Prevention (CDC) website for its comprehensive section devoted to the COVID-19 crisis.
It's important to be aware of where you are getting your information.  "Information is power and can help you feel a sense of control, which can ease anxiety," Green said. "Avoid seeking information from unreliable sources that are not experts on the virus."
More About This Series
These are challenging times and stress levels for many are increasing. Part three will explore tips for staying connected with those you're separated from while continuing to practice social distancing.
About Stress Awareness Month
From the official website: Sponsored by The Health Resource Network (HRN), a non-profit health education organization, Stress Awareness Month is a national, cooperative effort to inform people about the dangers of stress, successful coping strategies, and harmful misconceptions about stress that are prevalent in our society. Stress Awareness Month has been held every April since 1992.