Louis C. Pugliese Named Executive Vice President at University of Maryland Global Campus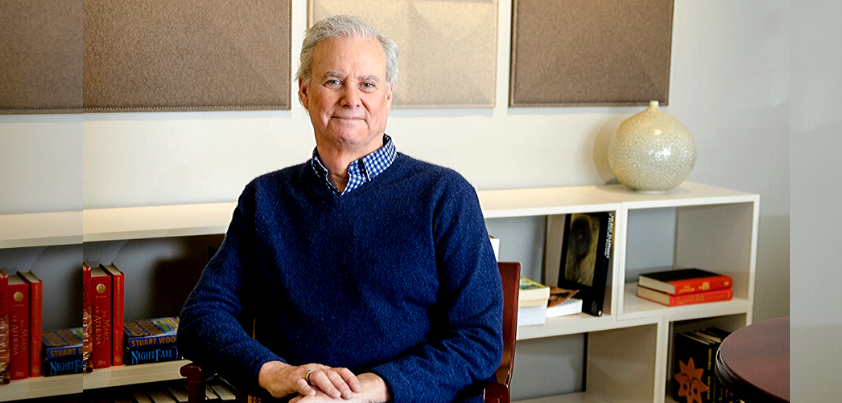 Nationally Recognized Education Technology Entrepreneur and Innovator
Joins Nation's Largest Online Public University 
Adelphi, Md. (April 21, 2020)—Javier Miyares, president of University of Maryland Global Campus (UMGC), the nation's largest online public university, has named Louis C. Pugliese as executive vice president, effective April 26. Pugliese is a nationally-recognized entrepreneur and leader with more than 20 years of executive experience driving technology and e-Learning innovation in higher education.
Pugliese was a founding CEO of Blackboard, Inc., and later senior innovation fellow and managing director of Arizona State University's innovation research and development enterprise, the Action Lab at EdPlus-ASU. Pugliese has served since August 2019 as CEO of UMUC Ventures—a nonprofit supporting organization, established by UMGC, that develops innovative services and products designed to help higher education institutions compete more effectively.
"Lou Pugliese has a well-earned reputation as a visionary and thought leader and as a force for change across higher education, improving learning outcomes, and leveraging technology to create more effective learning environments," said Miyares. "His belief in UMGC's mission and vision for our future are truly inspiring."
At UMGC, Pugliese will oversee business operations, Finance and Strategic Enrollment Management, and Academic Affairs as well as the newly created position of chief digital officer, which will focus on articulating and implementing a long-range digital strategy for UMGC. Pugliese will continue to lead UMUC Ventures while a search is conducted for his successor as CEO.
As the head of UMUC Ventures, Pugliese led the company's successful efforts to more closely align the organization as a vehicle for UMGC expansion by guiding HelioCampus—an analytics company in the Ventures portfolio—through its addition of a new, majority shareholder. That move—while helping position HelioCampus for further development and growth—ultimately yielded a fourfold return on the University System of Maryland's initial investment in HelioCampus and a record $16 million addition to the UMGC endowment.
"UMGC has a deep entrepreneurial spirit and a storied history as an innovation hub within the University System of Maryland and throughout the country," said Pugliese. "With many of the building blocks already in place, I look forward to supporting improved learning outcomes and student success through the identification and implementation of next-generation education technologies that enable successful learning in digital environments."
His previous leadership roles also include serving as chair and CEO of Moodlerooms, entrepreneur-in-residence for Novak Biddle Venture Partners, and CEO of AnswerLogic. In addition, Pugliese served as vice president of corporate development and company director at Educational Testing Service (ETS). He is widely published and a sought-after speaker on topics such as the impact and efficacy of digital learning, next-generation analytics, adaptive learning systems, and the evolution of learning management systems.
Pugliese is deeply involved with the Community Coalition for Haiti education programs, which promote student learning through teacher development, child wellness and safe, learning-centered school environments, and has worked to leverage technology-enabled programs to improve access to education in sub-Saharan Africa.
In a related move designed to create more synergy with the university's instructional and student success strategies, Miyares announced that Blakely Pomietto has been promoted to head the Academic Affairs division, one of the four units reporting to Pugliese. Pomietto becomes senior vice president and chief academic officer (CAO) after serving as deputy CAO since April 2018.
"I am honored and thankful for the opportunity to work at this university and with the talented faculty and staff in Academic Affairs, especially in this era of dynamic change within higher education," said Pomietto. "It is gratifying and meaningful, and I consider it a true privilege to support colleagues who are focused every day on helping adult learners in the workforce and the military improve their lives and the lives of those they love."
Pomietto takes the helm from Dr. Peter Smith, who has served as interim CAO since September 2019. Smith, who has had a distinguished career in higher education, including serving as the founding president of both the Community College of Vermont and California State University Monterey Bay, will remain at UMGC as a senior advisor for academic innovation and continue as Orkand Endowed Chair and Professor of Innovative Practices in Higher Education, a role he has held since 2016.
Smith and Pomietto oversaw the recent realignment of Academic Affairs, including replacing separate undergraduate and graduate divisions with three new schools organized by discipline (arts and sciences, business, and cybersecurity and information technology).
"It has been a great honor for me to be involved in the realignment of Academic Affairs over the past eight months," said Smith. "Blakely Pomietto and the leadership team are an extraordinary group. They are well positioned and superbly qualified to continue the successful rollout, and I am honored to continue to serve as an advisor and as Orkand chair."
About University of Maryland Global Campus
University of Maryland Global Campus is a world leader in innovative educational models, with award-winning online programs in disciplines including biotechnology, cybersecurity, data analytics, and information technology that are in high demand in today's increasingly technical, global workplace.
With an enrollment of some 90,000 students, UMGC offers open access with a global footprint and a specific mission—to meet the learning needs of students whose responsibilities may include jobs, family, and military service. The university offers both undergraduate and graduate degree and certificate programs, including doctoral programs. A pioneer in distance education since 1947, UMGC today is harnessing the power of learning science and technology to deliver high quality, low cost, accessible higher education.