For UMGC Student, Balancing Coursework While Caring for Those with Disabilities Is a Big Struggle Now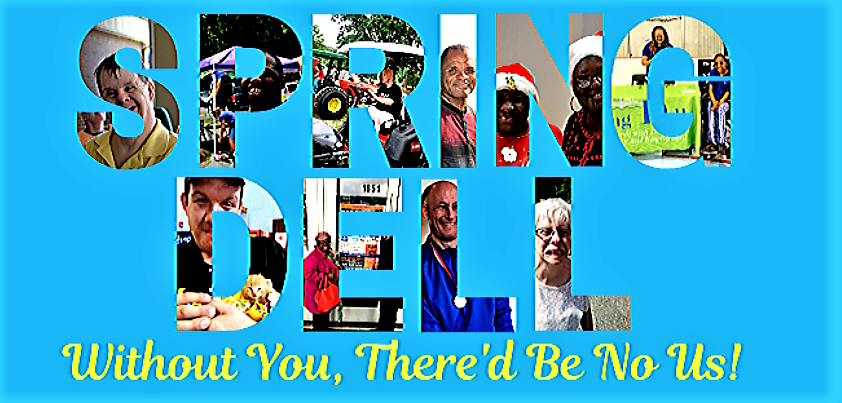 For Allison Hartley, working her way toward a bachelor's degree in health management, the coronavirus has stressed her day job even as she struggles to maintain her momentum toward graduation.
"I'm taking it day-by-day, hour-by-hour, some days minute-by-minute and moment-by-moment," she said. "Some days have been better than others."
Restrictions imposed to fight the coronavirus may be a boon for some University of Maryland Global Campus students who now have lots more time for online classes as they shelter in place.
But for students such as Hartley, who oversees residential care for about 50 intellectually disabled adults in Charles County, Maryland, time for studies is evaporating.
Already, she said, she has been asking for—and receiving—understanding from professors as she tries to wrap up the classes she is taking now.
"When I don't have time, I try not to be too hard on myself," she said.  "Some days I have the time, but I just don't have the mental capacity to do the school work."
Because of the state of emergency, she was forced to drop two classes that began March 16. Previously, her job allowed her the flexibility for her studies, she said.  Now, she has to be flexible with her studies to do her job.
"I stuck with one new course because I did not want to lose my momentum," she said. "But I wanted to be fair that I was not going to be able to give it the time and attention three classes required."
Hartley works for Spring Dell Center, Inc., a non-profit that supports adults with intellectual disabilities. She is the residential director, overseeing a staff that provides 24-hour care in 19 small group homes for people diagnosed with developmental and sometimes physical disabilities who require support to meet their health and safety needs.
Already, the emergency has forced the closure of the Spring Dell day center where the program's clients could congregate.  Some of them have jobs that are shutting down.
And Spring Dell's clients are routine-oriented, Hartley said. They have their schedule. This is what time I get up. This is when I leave to go to work. It's not the same as with a snowstorm when they may be home for a day or two. The day programs are closed through April 24—and that probably will be extended, she said.
"It's a scary time for our staff. It's a scary time for people we support."
These are medically fragile people, said Hartley, adding that many of them have other health complications, putting them at greater risk of developing COVID-19, caused by the novel coronavirus. That requires additional staff training.
With so much fear of infecting their clients, the staff works hard to reduce risk of exposure, Hartley said. As a result, staff members are asked to contact their supervisor to discuss options if they themselves are symptomatic.
"We need them to come to work," she said, "but we need them to be healthy."
Two of the people they care for have already been tested for the virus. One came back negative, while the test on the other was pending. If any client or any staff member comes down with the virus, that will add a new layer of complexity, she said.
Most difficult for staff members have been patient-only restrictions imposed at hospitals, Hartley said.  The people they care for have trouble expressing themselves to strangers and are fearful of being somewhere new without the help of an aide—and hospitals now will allow no one to accompany a patient inside.
"We all pride ourselves in how we care for the people we support," she said.  "It feels so helpless and frustrating for the staff. We tell them they have to be understanding to the medical professionals and to do the best we can with what we have."
With both the challenges of work and of school, one thing is true, Hartley said. "We're allowed to be frustrated. But we know it's not going to change anything."