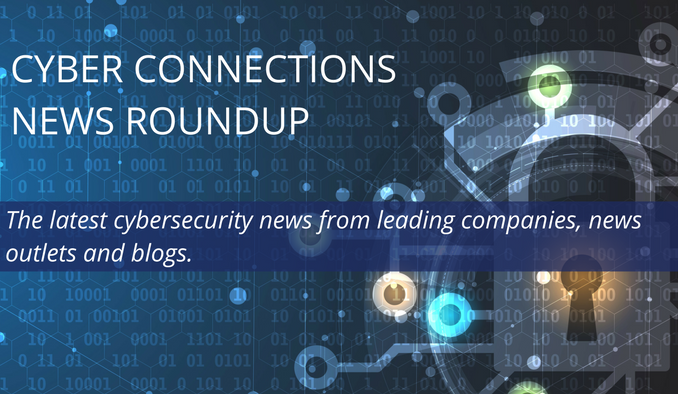 Get the latest cybersecurity news from leading companies, news outlets and blogs.
Cyber Connections News Roundup is a bi-weekly brief of online links to news stories and commentary of interest to the cybersecurity community, delivered on the second and fourth Tuesday of each month. Articles are selected for their newsworthiness, timeliness, potential impact, and reach.
June 15
UMGC Ahead of the Field in Emerging Cyber Accounting Field
According to a recent article on the University of Maryland Global Campus Global Media Center, cybersecurity and IT experts are working alongside a new breed of accountants with the technological and financial training to assess risk and help combat cyber threats. "Public accountants have a huge volume of financial data that belongs to their clients," said Dr. Sharon L. Levin, professor of accounting at University of Maryland Global Campus (UMGC). "If you are a management accountant, working for an individual company such as Apple, IBM or Target, you are responsible for implementing internal controls to protect corporate assets," she added. "The skill set that accountants possess is a natural fit for cyber audits," said Bruce deGrazia, professor of Cybersecurity Management and Policy at UMGC. Read more.
Inglis Closes in on Cyber Director Appointment
According to a recent report on www.washingtonpost.com, congress is close to confirming the Chris Inglis as the first-ever national cyber director. Inglis faced a confirmation hearing on June 11 before the Senate Homeland Security and Governmental Affairs Committee — the first step in what is likely to be an easy path to confirmation. If confirmed, he will be responsible for recovering from a massive Russian theft of data and a scourge of ransomware attacks against vital U.S. infrastructure. Inglis comes to the job after a nearly three-decade tenure at the National Security Agency, including as deputy director. Since leaving the NSA, he's taught at the U.S. Naval Academy and served on the boards of FedEx and Huntington Bancshares. Read more.
Misinformation Now Poses a Threat to Cybersecurity
Warnings of misinformation are common on Facebook and Twitter, but now pose a new threat to scientific and technical fields such as cybersecurity, public safety, and medicine, according to an article on www.inputmag.com. There is growing concern that it is now possible for artificial intelligence systems to generate false information in critical fields like medicine and defense that is convincing enough to fool experts. For example, artificial intelligence models, called "transformers," which help Google and other companies improve their search engines, can also generate false cybersecurity misinformation to cybersecurity experts for testing, thus fooling them. Read more.
U.S. Coast Guard to Create Cybersecurity Red Team
According to a recent article on www.fedtechmagazine.com, a Coast Guard official indicated that the service branch would create its first cybersecurity "red team" as part of its approach to IT security. In a red team exercise, the red team acts as an adversary attempting to identify and exploit potential weaknesses within the organization's defenses by using sophisticated attack techniques. Additionally, according to the article, the Coast Guard is turning its cybersecurity "blue team" unit into a more holistic IT security outfit called the Cyber Operational Assessments Branch. The red team is being launched this summer. Read more.
Cybersecurity Needs a New Market Model
A recent article on www.techtarget.com makes a case for a new cybersecurity market model, one based on efficacy. The article argues that in a fast-paced cyber threat landscape, organizations often buy new technology solutions without being able to fully assess their efficacy and then must move on to new problems before they have a chance to optimize the new tools. A new model for acquiring cybersecurity tools based on efficacy will help buyers gain visibility into available technologies and base their purchasing decisions on detailed assessments of how well those technologies do what they're supposed to do. Read more.