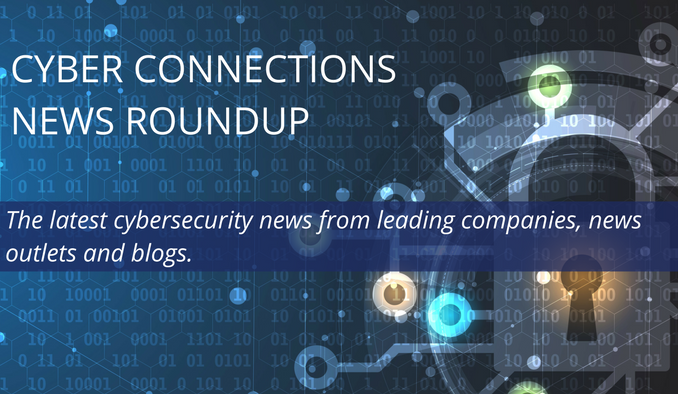 Get the latest cybersecurity news from leading companies, news outlets and blogs.
Cyber Connections News Roundup is a bi-weekly brief of online links to news stories and commentary of interest to the cybersecurity community, delivered on the second and fourth Tuesday of each month. Articles are selected for their newsworthiness, timeliness, potential impact, and reach.
September 11, 2018
Strong Encryption a Threat to Law Enforcement and National Security
The governments of the United States, United Kingdom, Canada, Australia and New Zealand – countries known as the "Five Eyes" nations, based on an agreement they entered to cooperate on signal intelligence – all agree that strong encryption can be a threat to law enforcement and national security, according to a recent report on www.etcnews.com.
According to the article, forcing companies to provide governments with access to encrypted data likely will be a losing proposition, both for the governments and the people they're trying to protect. UMGC's Balakrishnan Dasarathy, quoted in the article, said: "Bad guys will just be chased to places where strong encryption is available, and good citizens won't have the opportunity to use the best possible encryption." Read more.
Equifax One Year Later: Still in Need of a Cybersecurity Solution
One year after the Equifax, Inc. breach the number of options for CISOs responsible for protecting company data remains overwhelming. Growing pressure to protect customer data and corporate reputations has led to the idea of a "Holy Grail" solution to cybersecurity, according to a recent report on www.marketwatch.com. MarketWatch interviewed top cybersecurity executives for their views on a solution. The common theme among these leaders was the need for consolidation in a fractured sector. Read more.
Why Securing Products and Services Remains a Challenge
Security is an afterthought in products and software, according to a recent www.forbes.com report. Capabilities like the Internet, applications, and distributed computing devices are here, are widely used, but commonly have been discovered to be insecure. Why? Namely, producers of these products know they need to do a better job, but securing them requires a huge amount of computing power. Read more.
The Case for a National Cybersecurity Agency
Recently on www.politico.com, David Petraeus and Kiran Sridhar laid out a case for a national cybersecurity agency. Cyberthreats have changed dramatically in recent years, they argue, but our national approach to cyber defense has not. The authors believe that an independent National Cybersecurity Agency can take the lead in protecting our critical infrastructure with greater focus than the Department of Homeland Security is currently able to execute. Read more.
How to Win the Cybersecurity Battle
Thirteen tech CIOs, CTOs and executives from the Forbes Technology Council share their tips on how to win the cybersecurity battle. In an article on www.forbes.com, these tech leaders take the reader well beyond the routine, such as installing updates, and offer some smart, and strategic, tips your business can do to protect itself and avoid becoming the next victim. Read more.